The 2018 NFL season begins this tonight! I recently joined a fantasy football league with friends from Colorado. Before the draft, I created a cheat sheet that summarized the outlook for every NFL team. (Which, if you're going to get some bets down, might not be a bad idea for you either).
There's always a lot of shuffling in the offseason so it's tough to keep up with the transaction wire and the college draft. Players get traded, free agents move onto other teams, head coaches get fired, and offense/defense coordinators get plucked for head coaching jobs.
Here's a quick summary of every team (alphabetically) including a prediction for this season's record…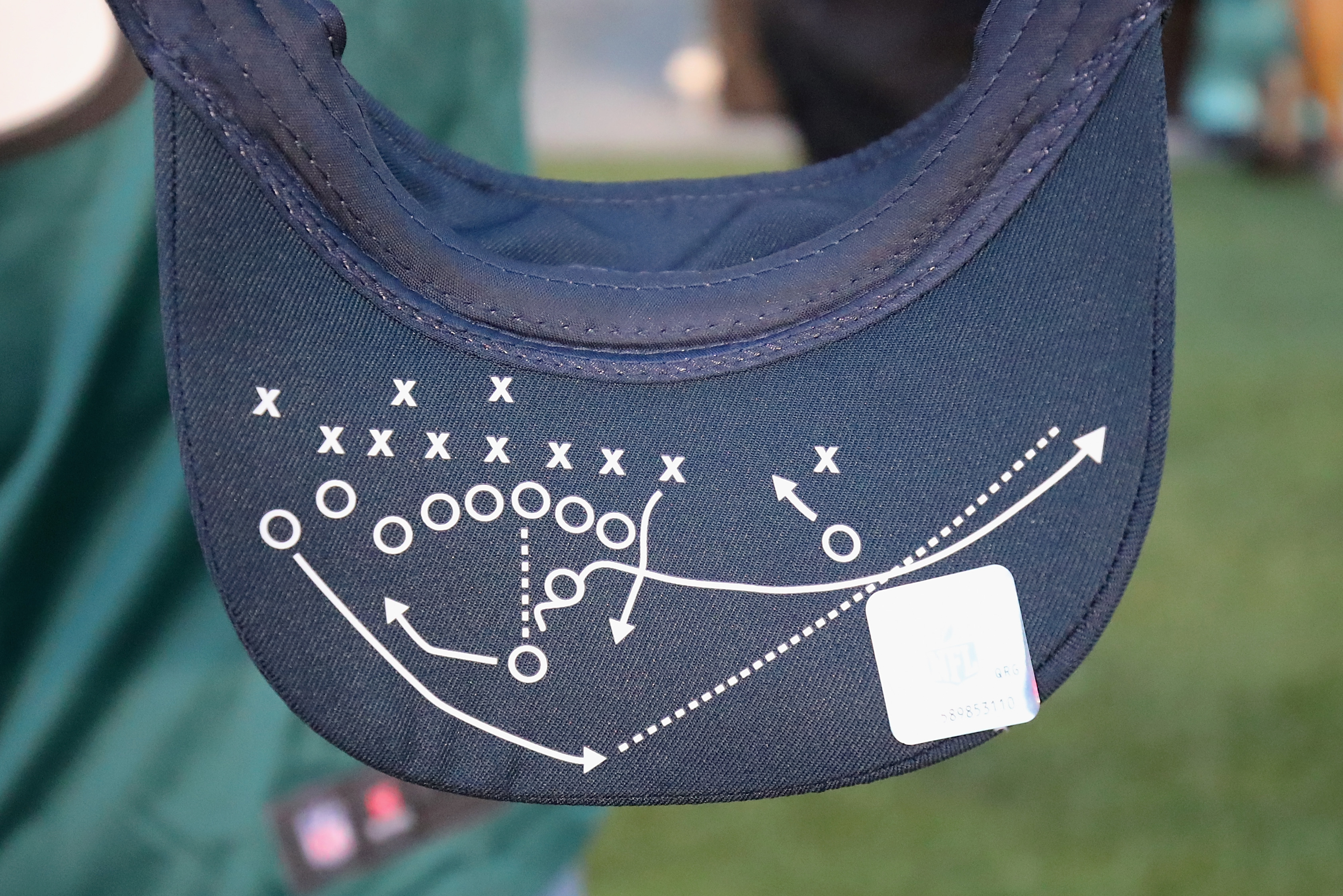 1. Arizona Cardinals (5-11): Old and outdated. Former head coach Bruce Arians forced into retirement. New head coach Steve Wilks will revamp team behind rookie QB Josh "Chosen" Rosen, who has a chip on his shoulder because he didn't get drafted earlier.
2. Atlanta Falcons (10-6): NFC South is toughest division in NFL with 3 teams (Carolina, New Orleans, Atlanta) that could make the playoffs. In 2017, new offensive coordinator Steve Sarkisian struggled with poor play calling in clutch situations. This year, Sarkisian is expected to to improve in his second year as OC. QB Matt "Matty Ice" Ryan is not getting any younger but has a solid O-line to protect him. Atlanta is stacked with offensive weapons like Julio Jones and Devonta Freeman.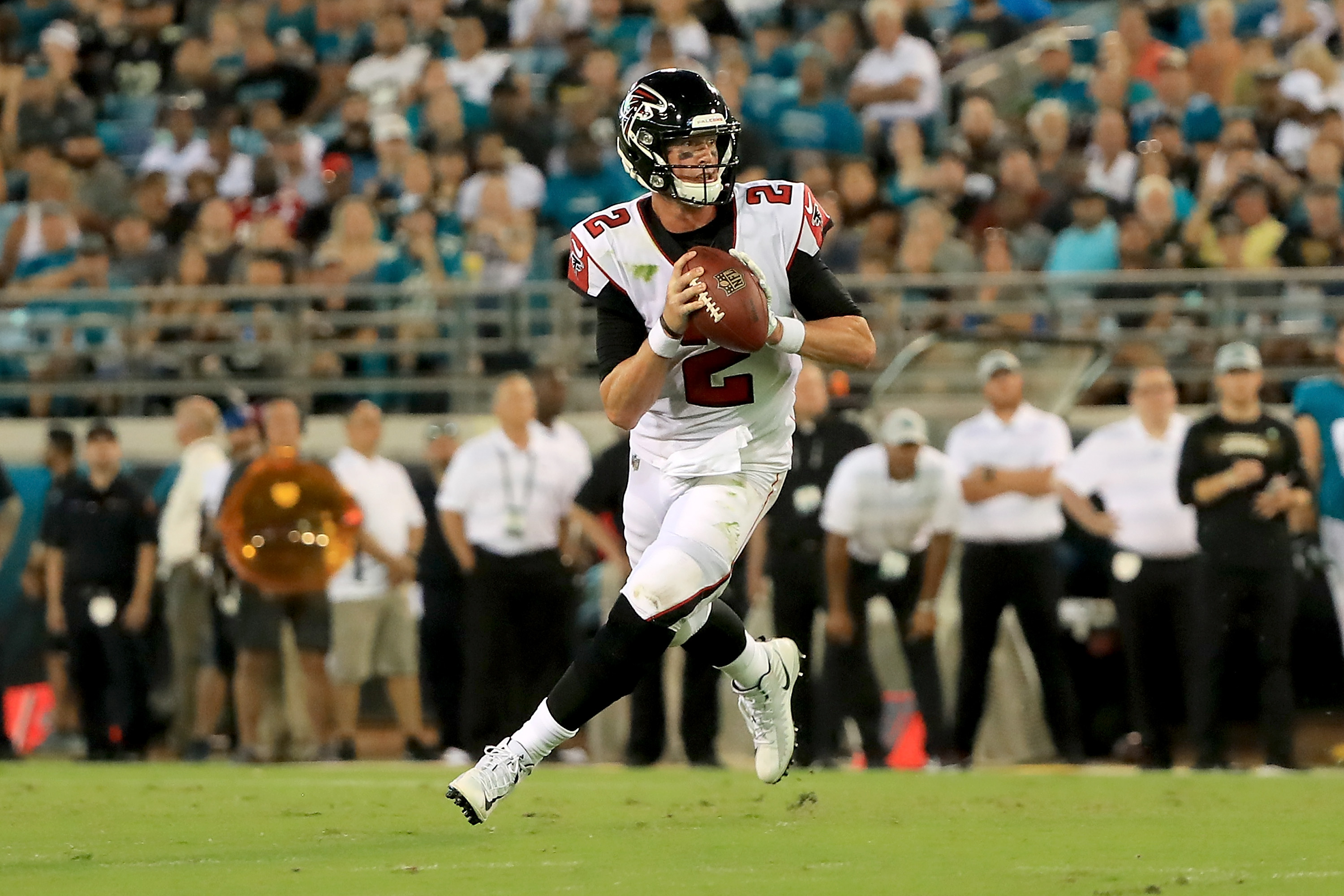 Matty Ice
3. Baltimore Ravens (8-8): Defense is the foundation of the Ravens but they lost their former defensive coordinator. Linebackers coach Don Martindale was promoted to DC and there should be a smooth transition. Ravens boast top-notch special teams including kicking. The well-disciplined squad commits few penalties. QB Joey Flacco overpaid and overrated. Will drafting QB stud Lamar Jackson get Flacco fired up to play better?
4. Buffalo Bills (4-12): The Bills are the worst team in AFC not named the Browns. Bills went all-in on rookie QB Josh Allen from Wyoming, who is expected to be a bust. Bills made a futile attempt last year to replicate the potent Carolina Panthers' offense, but the Bills are laughable without comparable weapons.
5. Carolina Panthers (10-6): The Panthers boasted a Top 7 defense and special teams in 2017. The D is anchored by a strong front 7, but secondary is their obvious weakness. The Panthers finished 8-1 in close games last season and didn't choke in clutch situations. Offensive coordinator Norv Turner is running an outdated system and O-line lost an all-star guard, but QB Cam Newton's health is the biggest concern. Newton scrambles a lot, which makes him susceptible to injuries and concussions. Concussion Cam has been erratic last few seasons. Keep eye on rookie WR DJ Moore, who could become a #1 target for Newton. Winning division home games in the NFC South will determine the Panthers' playoff status or if they fizzle out on the bubble.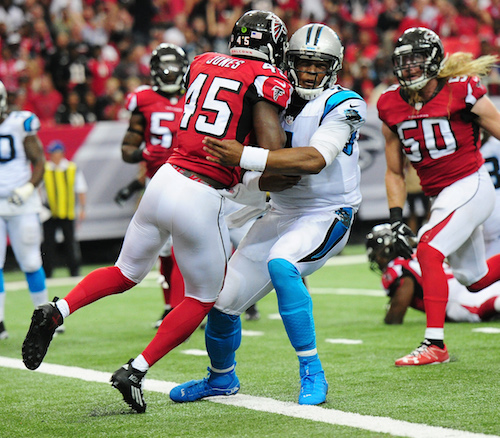 6. Chicago Bears (7-9): Head coach John Fox got fired for playing too conservative. New head coach Matt Nagy (Kansas City's offensive coordinator) helped Alex Smith look like an all-star in K.C. Can Nagy do same for Mitch Trubisky and transform their young QB into a superstar? On the D side, the Bears front 7 were banged up in 2017 but appear much healthier this year. Meanwhile, the secondary is returning all starters. The big trade with Oakland for Kahlil Mack (40.5 sacks in last 4 seasons) means a good defense grew even stronger overnight.
7. Cincinnati Bengals (7-9): The Bengals can't catch a break while facing a one of the toughest schedules in the NFL. Marvin Lewis returns as head coach despite rumblings to seek a new leader. The O-line is still bad but at least they drafted a top center from Ohio State to help protect QB Andy Dalton. Expect another disappointing season for the Cincy Bungles.
8. Cleveland Browns (3-13): It can't get worse than last year's 0-16 season right? Rookie QB and #1 pick Baker Mayfield looked awesome but he cannot be the savior alone. Will anyone step up to help? Browns will be battling the Bills for worst team in the NFL.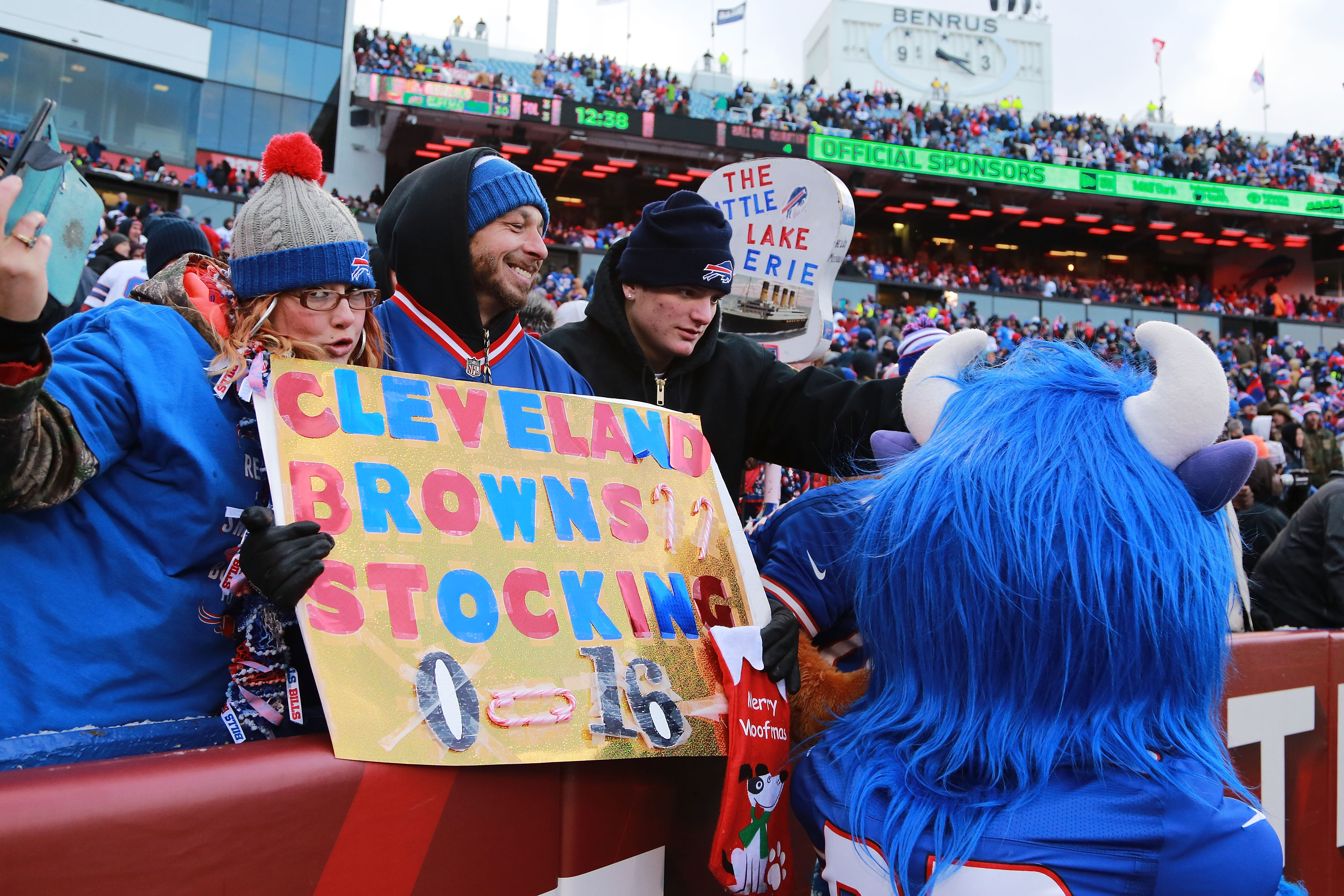 9. Dallas Cowboys (9-7): Dallas is plagued by poor financials and saddled with expensive contracts from mediocre players. Most fans are perplexed why head coach Jason Garrett still has a job because he's one of the worst coaches in the league. Garret's inability to adjust on the on the fly has become a detriment to the team. Ans his staff is incapable of tweaking their game plan at halftime. RB Ezekiel Elliot was suspended for several game last year and he's expected to play a full season, so watch out for Zeke! LT Tyron Smith is healthy and he will limit sacks against QB Dak Prescott. The Cowboys boast a strong D with the top linebacking corps in the NFL. Unfortunately, the Cowboys are the second-best team in a weak NFC East.
10. Denver Broncos (5-11): GM John Elway has a knack for adding bad QBs to the roster (e.g. Tim Tebow, Brock Osweiler) and he just added Case Keenum to the mix. In Keenum's defense, he had a standout year with the Minny Vikings in 2017, but it's doubtful Keenum can play at the same heightened level. The Broncos were the worst team in NFL at deep threat plays, which is one of the many reasons they finished 5-11 last year. The Broncos are desperately seeking a consistent running game, but rookie RB Royce Freeman is all banged up. The Broncos once had the scariest D in the league, but it's currently shell former self of itself. The D is still their best attribute, but it cannot support a terrible offense.
11. Detroit Lions (8-8): Bad break for the Lions, who face a tough schedule. The Lions hired defensive genius Matt Patricia as their new coach. Patricia helmed DC duties under Bill Belichick in New England, so you know he's got the pedigree to succeed. The Lions lost a couple of close games last season, so the addition of defensive-minded coach is welcomed. Can Patricia install a decent running game to help QB Matt Stafford? It will mostly be RB by committee this season, similar to New England's philosophy.
12. Green Bay Packers (10-6): There's a fine line between 10-6 team that locks up a wild card berth versus 8-8 team that bubbles the playoffs. The Packers' postseason hinges on a healthy team this year. Last year's Packers were plagued with injuries. If QB Aaron Rodgers remains healthy and doesn't break one of his collar bones, the Packers should win 10 games. The outlook is good on D even with a young secondary. The Packers have an easy schedule to start season before facing a tough mid-season schedule. The Packers have a favorable schedule to end the season with the additional advantage forcing opposing teams to play on the frozen tundra of Lambeau Field.
13. Houston Texans (10-6): The Texans should be the most improved team this season after finishing 4-12 in 2017 due to major injuries. Welcome to the Watts and Watson show, who are both returning after missing substantial time last year. The Texans rely on a strong D and will benefit from an easy division (minus the Jags) in AFC South. If everyone remains healthy, the Texans should secure a wild card berth.
14. Indianapolis Colts (6-10): Luck or no Luck? Colts will go as far as QB Andrew Luck's health. Overall, the Colts should be better than last year (4-12) across the board. The D has improved, but they still have to face division foes the Texans and Jags twice each this year.
15. Jacksonville Jaguars (11-5): The Jags face a much-harder schedule in 2018 after posting an impressive 10-6 record last year. The defense was super healthy in 2017 and they won the turnover battle, but impossible to sustain those advantages in 2018. QB Blake Bortles is the weak link, but he isn't required to win games… just don't lose them. The Jags are a run-first offense (thanks to RB Leonard Fournette), so long as Bortles manages the game, he won't be a liability. The main reason Jags on their division last year was their quick strike offense where the Jags frequently scored first and early in the game. Jags were one of highest scoring teams in 1Q last season. Virtually the same team as last year, except a few new faces playing WR.
16. Kansas City Chiefs (9-7): The defending AFC West champs should repeat again this year, but don't expect them to go farther than that. Head coach Andy Reid always falters in the postseason by making too many errors mismanaging the game clock. KC lost their OC, who is now coaching the Bears. QB Pat Mahomes looks better on paper than Alex Smith. Mahomes will benefit from multiple weapons including RB Kareem Hunt, speedster WR Tyreke Hill, and Travis Kelce who is known as the best TE in the NFL not named Gronk. KC's D collapsed last year with Eric Berry's injury, but he's healthy this year and ready to anchor the D.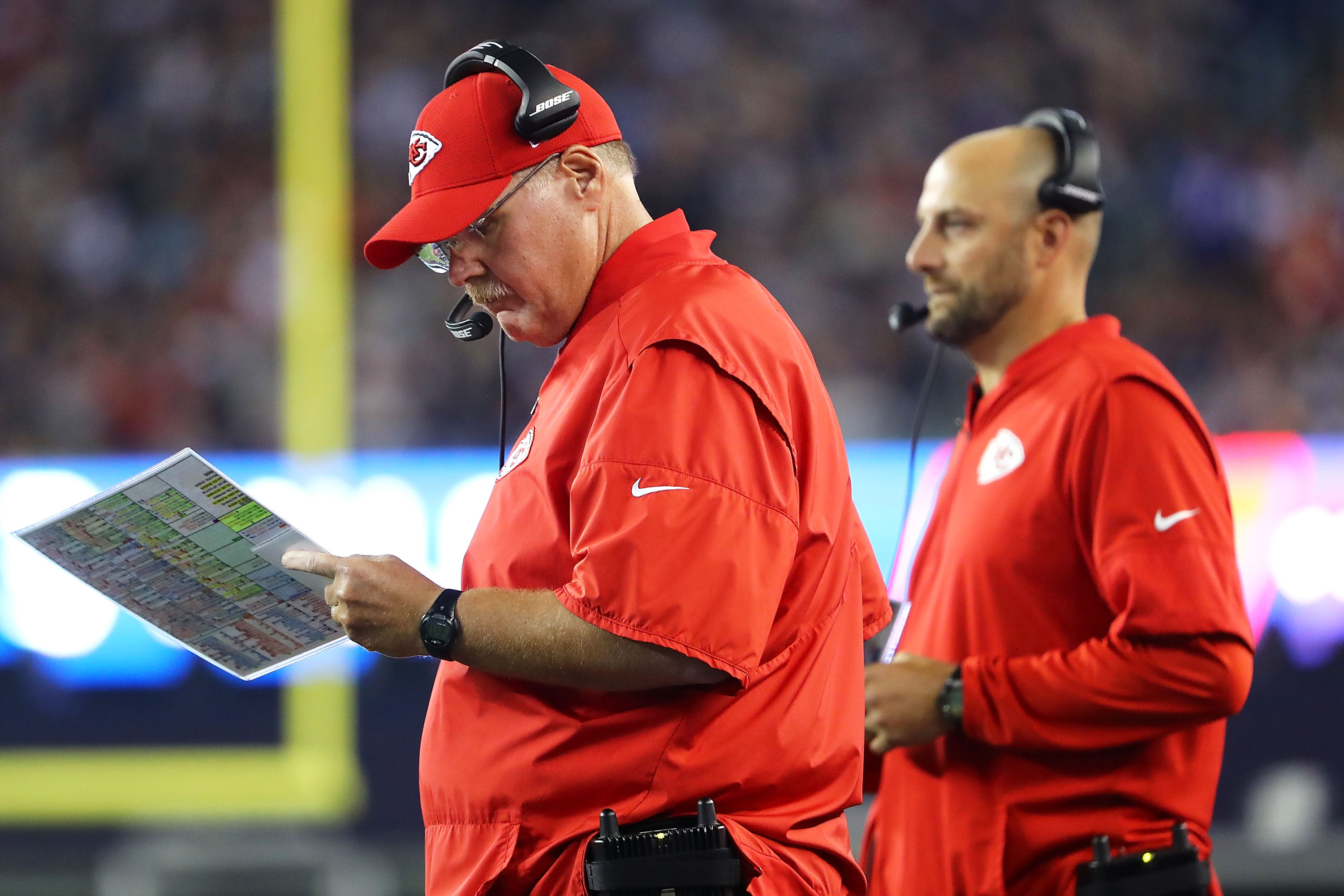 17. L.A. Chargers (8-8): The Chargers moved from San Diego to Carson, CA (outside of Los Angeles) last year and they got off to slow 0-4. They finished 9-3 thanks to QB Phil Rivers. Rivers is not getting any younger but gets to throw to WR Keenan Allen as his favorite target. RB Melvin Gordon a beast, but it's not the offense that is the problem. The Chargers D was plagued by poor tackling especially the porous run D (most missed tackles in the NFL). They have a better middle D this season, but it's the D that will determine if they can sneak into the playoffs. The Chargers could be a dark horse to win AFC West if KC struggles.
18. L.A. Rams (11-5): The Rams did not change much from last season and the AFC West title is the Rams to lose. They face a tougher schedule this year, but that should not affect them too much. The high-octane offense went from worst to first in scoring in 2017, but all the math geeks are suggesting a regression to the mean. QB Jared Goff might not put up same stats as last season but he's got a trio of wideouts to throw to: Krupp, Woods & Watkins. Todd Gurley is the best RB not named Le'veon Bell. The Rams have top notch special teams, while their defense is ranked in the Top 5, which makes them tough to beat.
19. Miami Dolphins (5-11): The Fins will battle the Jets for AFC East basement. Ex-Jets GM Mike Tannenbaum continues to run Dolphins into the ground. Don't expect much. QB Ryan Tannenhill is a banged up and mediocre at best, but the Dolphins premier player is the highly-touted RB Kenyan Drake.
20. Minnesota Vikings (10-6): The Vikes will live and die by newly-acquired QB Kirk Cousins. Did Cousins fail to thrive during a toxic situation in D.C.? Or is he overrated and the Vikes took a flier on a dud? Every Vikes fan will tell you it's the iffy O-line that scares them the most. The Vikes' D will keep them in every game. The Vikes are a legit Super Bowl contender including an awesome front 7. Plus, the entire secondary is returning. The Vikes face a difficult road schedule and could go 8-8 if they don't win home division games. RB Dalvin Cook returns for an injury and the strong tandem of Theilen/Diggs are fun to watch as the Vikes' 1-2 WR combo punch.
21. New England Patriots (13-3): Should we pencil the Pats into the Super Bowl? The Pats have an easy schedule with no competition in the weak AFC East. WR Brandin Cooks jumped ship, so he's no longer a legit deep threat for Tom Brady. TE Rob Gronkowski is as good as he's healthy. Brady is old but still the GOAT. Will Brady's witch doctor keep him healthy one more year? The Pats lost defensive coordinator Matt Patricia but Belichick is assuming DC duties. Is this really Belichick's final year in New England? If so, he'll go out with a bang!
22. New Orleans Saints (9-7): The Saints face a challenging schedule. Besides, it's impossible to repeat as NFC South champs in toughest division in the NFL. The Saints will have to scrap to get above .500. You can describe the 2018 Saints as an old QB surrounded by young upstarts. Relying on rookies were the primary reason the Saints won 11 games and locked up division title last year. QB Drew Brees keeps ticking despite his age. Alvin Kamara had a breakout rookie season and he's heralded as a top 3 RB. All postseason hopes hinge on the Saints defense.
23. New York Giants (5-11): Are the G-men the worst team in NFC? The Giants are a major overhaul and work in progress. Is rookie RB Saquon Barkley the Giants' savior? New head coach Pat Shurmur (former OC from Minny Vikings) and new OC Mike Shula (former OC from Carolina) will inject a much-needed new offensive philosophy, which bodes well for QB Eli Manning and the WR tandem of Odell Beckham and Sterling Shepherd. ODB got paid so what out! He's ready to go to work. The defense is suspect and unable to stop potent offenses. Expect lot of high-scoring games but not too many victories.
24. New York Jets (5-11): The Jets traded up to draft QB Sam Darnold (from USC) and everyone thought they were crazy until Darnold impressed everyone in preseason. The boo birds in NYC are already rumbling about their new offensive coordinator, Jeremy Bates, who is untested and does not have an impressive resume. The defense is team's strength and the addition of Trumaine Johnson bolsters a solid secondary. Despite the upgrade on D, it's going to be another long season for the LOLJets.
25. Oakland Raiders (7-9): Former coach turned Monday Night Football announcer Jon Gruden returns to the sidelines. Will Chucky turn around the Vegas-bound Raiders? The handpicked coaching staff by Gruden reeks of nepotism and is less than to be desired. QB Derek Carr has multiple weapons but it's the D that will keep them in games. An unfortunate tough schedule will keep the Raiders out playoffs.
26. Philadelphia Eagles (12-4): The Eagles surprised lot of folks with a Super Bowl victory against the New England Pats. Las Vegas futures' bettors not backing the Eagles to repeat as champions, even though the Eagles have a good shot though on paper to repeat. Backup QB Nick Foles will start the season but when will Carson Wentz return? Coach Doug Pederson was super aggressive in 4th down situations last season and don't expect him to back down if the situation presents itself. The Eagles lost their top coordinators in Flip and Reich, but that's what usually happens to the reigning Super Bowl champ… their coaching roster gets raided.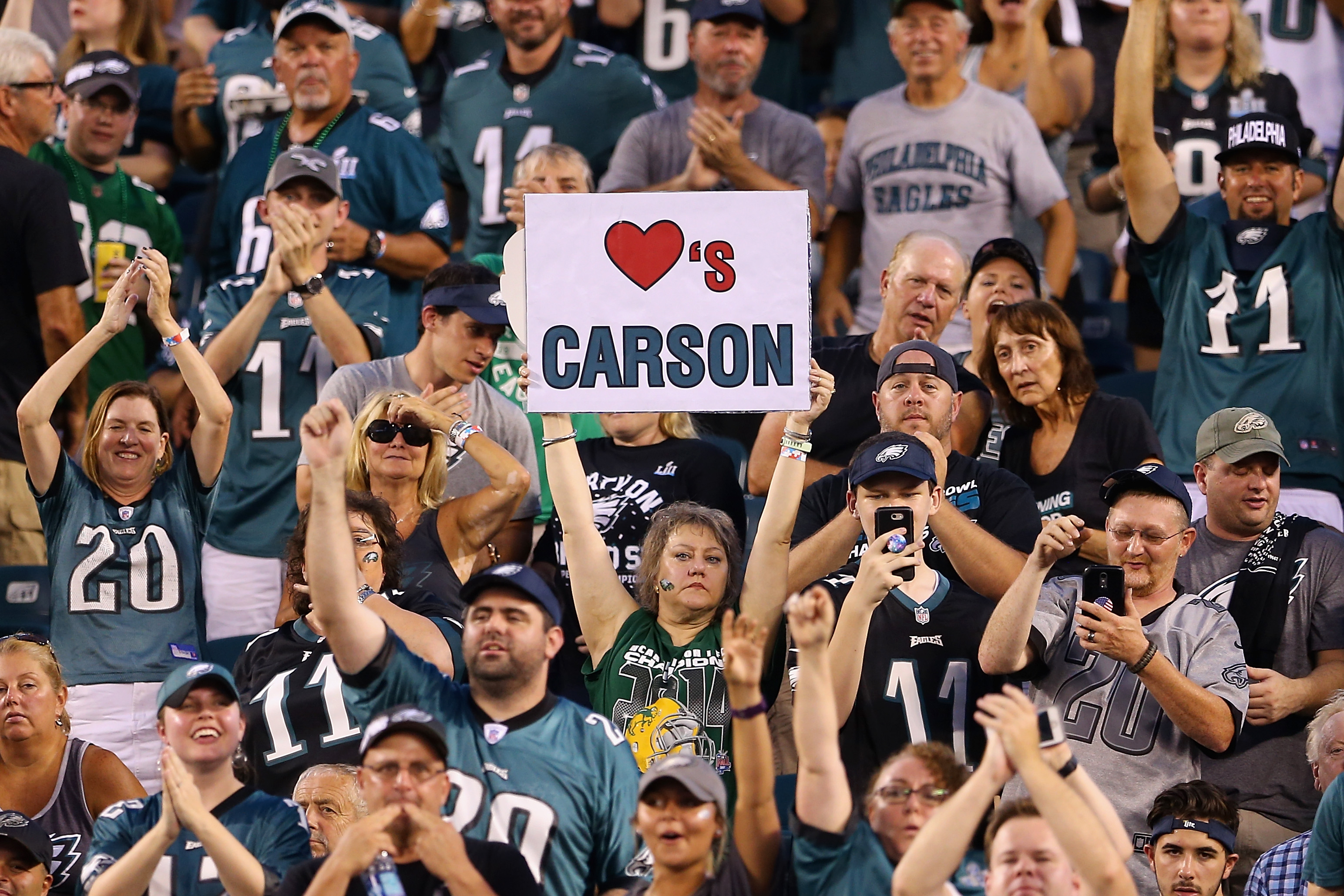 27. Pittsburgh Steelers (11-5): Last hurrah for Killer Bs (Brown, Bell & Big Ben). Le'veon Bell drama is not good way to start season. Is QB Big Ben on his last licks? He spurred retirement to comeback for one more season. The Steelers play physically tough games especially in Pittsburgh. The Steelers boast an excellent home record vs. top teams. The Steelers have the top offense according to advanced metrics stat DVOA. They also have the best D in years in terms of DVOA. The Steelers would be top team in AFC if New England didn't have an easier schedule. OC Todd Haley got the boot due to a bad relationship with Big Ben. The QB coach got promoted to OC, much to the delight of Big Ben. The Steelers have one of the best pass D's in the league, but they struggled to stop run. Supposedly improved run D this offseason, which is why the Steelers are a popular pick to win it all.
28. San Francisco 49ers (7-9): Is Jimmy G the savior in the Bay Area? Jimmy Garoppolo excelled in small sample size at the end of last season. Jimmy G's fate will determine if Niners can improve to a .500 team or if they will struggle at 6-10. RB Jerrod McKinnon tore his ACL and he's a big loss. The Niners' pass D was absolutely horrible last year, but they added Richard Sherman to strengthen its secondary.
29. Seattle Seahawks (8-8): Rebuild year. It's not quite a CTRL+ALT+DELETE, but close. The Seahawks lost both their OC and DC. The front office gutted the team and broke up the Legion of Boom. It seems like only QB Russell Wilson and head coach Pete Carroll were the sole leftovers from the Super Bowl championship squad. The Seahawks revamped their aging D and will rely on a core of young players and rookies. The Seahawks lacked consistent run game in 2017, plus they were one worst rushing teams in Red Zone. They drafted RB Rashaad Penny who will split time with Chris Carson. Most importantly, the Seahawks ditched their inept O-line coach, who instilled horrible blocking schemes which is why you always saw Russell Wilson running for his life. Seattle houses the loudest stadium in NFL and it's still difficult to beat the Seahawks at home.
30. Tampa Bay Bucs (5-11): The Bucs are the bottom feeder in the tough NFC South. The Bucs also face a difficult schedule to start season. They have 6 tough division games against NO-CAR-ATL. Will QB James Winston off the field problems spill into locker room? Winston is 4th best QB in stacked NFC South (behind Brees, Ryan, and Newton who all have Super Bowl experience). The offense sputters in red zone, but how can they jump start it? DC Mike Smith pieced together an improved squad, but a better D is not enough, considering the Bucs were also plagued by kicking woes and poor special teams.
31. Tennessee Titans (9-7): The Titans are the second-best team in weak AFC south. QB Marcus Mariota hopes his new OC will synergize last year's bi-polar offense. The Titans fired old DC Dick LeBeau and added Baltimore's DC Dean Pees. On paper, the D looks improved overall plus Pees was at the helm for one of the fiercest Ds in the league the last few seasons. The Titans could backdoor a wild card berth if Mariota flourishes and the D steps up.
32. Washington Skins (3-13): Worst team in NFL. Worst franchise in American sports. Worst owner in all team sports. Dan Snyder should let a fourth grader run the squad because a 10-year old couldn't do any worse. The top/bottom philosophy in Washington is highly toxic, which breeds a perennial loser. Washington signed an aging QB Alex Smith and let Kirk Cousins walk. Meanwhile, Cousins could be Super Bowl bound while the Skins struggle to win 3 games. The D took big hit losing Norman, Breeland and Fuller.
---
If you feel like getting down on some games, check out BetStars today.
---
Pauly McGuire is a writer specializing in sports betting. He's covered the NFL, NBA, college basketball, MLB, and the Olympics for numerous outlets. He's the former co-host of the Everything Is Bettable podcast with Jesse May. You also might remember Pauly as the creator of the Tao of Poker blog. He was a partner in one of the first daily fantasy sports sites, Fantasy Sports Live.