Brazilian player Paulo Milani can now start to dream big…
It's becoming a tradition.
The last day of a Brazilian Series of Poker (BSOP) tournament is one pumped with excitement. And it's all thanks to the All-in or Fold tournament giving away a Platinum Pass.
That's the little card you might have heard of worth US$30,000.
It sends the holder to the $25,000 buy-in PokerStars Players Championship in the Bahamas in January 2019.
After having his name drawn from 24 at BSOP Florianopólis, Paulo Milani can now fulfill a dream.
---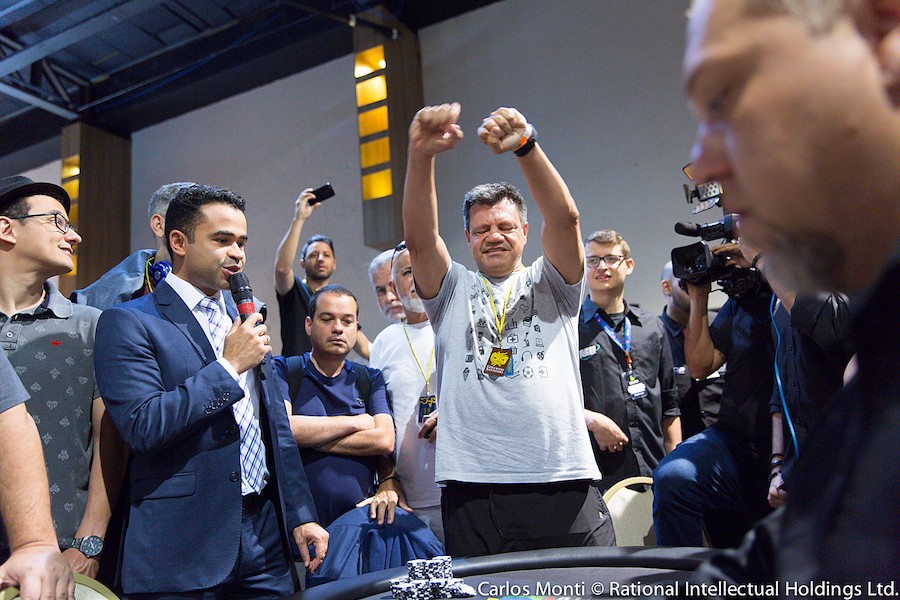 Paulo Milani is on his way to the PokerStars Players Championship in the Bahamas next January. He won a all-in or fold tournament in Florianopolis, and a Platinum Pass worth $30,000
---
The 54-year-old Brazilian won the thrilling contest and received the pass to play the biggest tournament of his life.
"It's a lot of adrenaline," he said. "It's something inexplicable."
"Playing the PokerStars Players Championship is a great opportunity, and I'll do my best to represent Brazil well in the tournament."
He has already promised to study the game more in the run up to January, where he will play against the best in the world.
"When I retired in 2015, I wanted to do something that would challenge me, keep my head busy. I play poker recreationally. Now I'm going to have to devote myself to study the game."
Last year, Paulo finished third in the Last Chance event of BSOP 100 Foz do Iguaçu. He's becomes something of a satellite expert, with four packages won in the BSOP qualifiers this season.
"I've never been to the Bahamas, but I've seen a lot of videos from the tournaments held at the hotel, and it seems like an incredible place."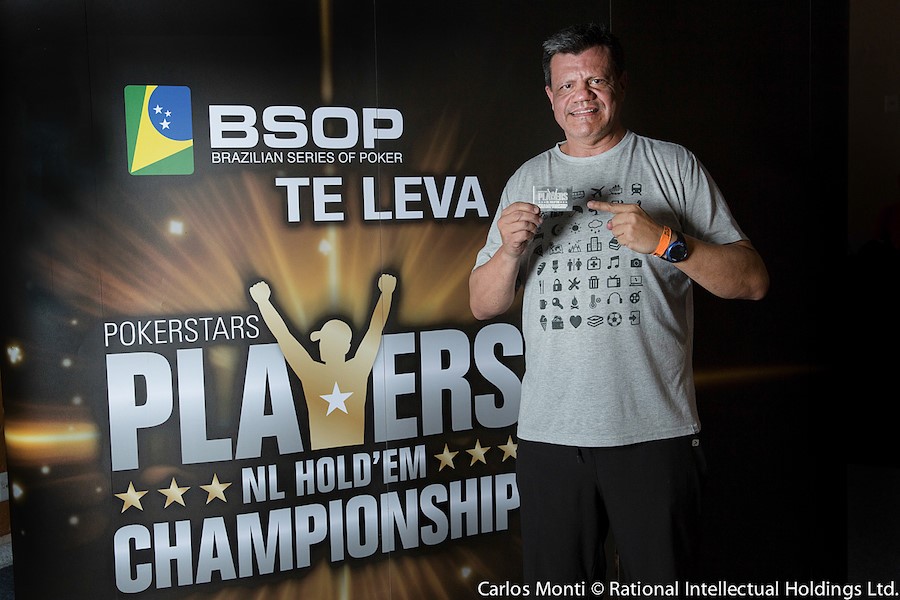 It is. Even more so when a Platinum Pass pays for it.