Julien "L1VeYRdrEamS" Perouse is 27, a professional poker player, and a Turbo Series Main Event winner. He has one goal.
"My goal is to be the new Fedor Holz. I know it's a big goal, but if you don't dream to be the best, you'll never be the best."
Picking up $396,217 for the Main Event title, and a Platinum Pass to the PokerStars Players Championship in the Bahamas next January, was a good way to start.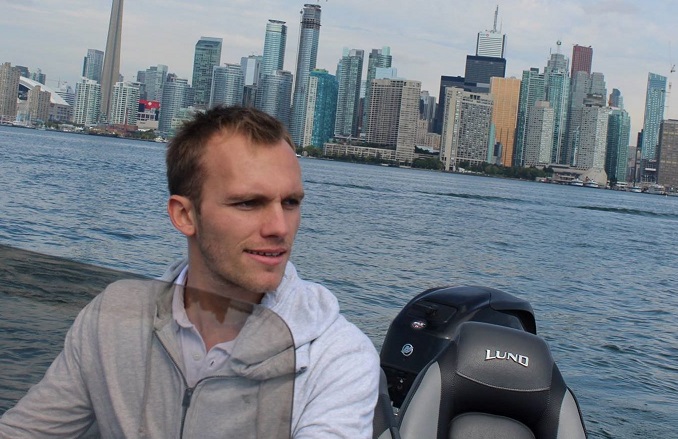 Julien Perouse became one of the latest Platinum Pass winners when he won the Turbo Series Main Event this month
Goals that big require big efforts. So, Perouse has made himself a student of the game.
He follows the results of the big online winners. He studies what the best players do at the tables. He puts aside any fear of losing, focusing purely on playing his best.
It's an approach to the game that forecasted results would come. Now he's on his way to the biggest tournament of its kind.
"For me the best part about winning is being able to play the big PSPC Event in Bahamas next year!
"When PokerStars announced that tournament (the PSPC), I was looking at all the ways to satellite in."
"The money is also a big bonus, of course, and it allows me to play some big events live and online in the future with my new big bankroll."
That comes thanks to winning the headline events of Turbo Series, which finished earlier this month.
"Reaching the final of that event was unbelievable. I was short stack first hours and I saw the big amount for the winner and so I could not stop thinking about that. But I kept focus to try and play my best at that point.
"My expectations were to win of course. As a poker player, I always expect to win!"
It counts as Perouse's biggest win, but not the first time he made headlines on PokerStars.
Last year he won the Sunday Million. It was a result that kick started his multi-table-tournament career. And one that now takes him to his next goal.
It makes Perouse one of the latest additions to the list of players who have already won their way to the PSPC next January, with its $25,000 buy-in, and $8 million guarantee.
That gives him the best part of ten months to work towards that next goal.
"My plan for the money I won is to play more 2k+ events until 10k I would say. Do more main events live around the world."
Perouse, originally from France, already has plans to go to Monte Carlo this year, flying back to Europe from his new home in Toronto, Canada.
"Toronto is a great city for that because there are 55 different religions. I really like the diversity of the city.
"I moved to Canada in August 2017. And the best thing is that my wife gave birth to our second son two months ago. Nothing bad, all is good."
Big goals, and already some big achievements. This time next year, all could be even better.
Click here to find out more about the PokerStars Players No-Limit Hold'em Championship, and how you can win a Platinum Pass to the Bahamas next January.