We're going to give our guy in London a break. Willie Elliot, king of Megastacks coverage, reported over the weekend that he had undoubtedly identified the unluckiest player in poker. It was a bold statement, one backed up by the fact he'd just witnessed Nikolay Ponomarev get kings cracked twice…back-to-back. It was mass regicide, and Elliot dutifully reported the carnage.
"You have to enjoy life, Don't have regrets," Ponomarev said. "Learn from your mistakes. Try to improve yourself to become a better and wiser person."
But now Willie Elliot has to rethink the whole thing, because the subject of his tale of woe not only won the tournament the next day, but he also won a PSPC Platinum Pass in the process. So the unluckiest guy in all of poker will be what?
Well, he'll be getting a $25,000 seat in the PokerStars Players No-Limit Hold'em Championship, a free vacation in the Bahamas, and some spending cash. Damn. Unlucky, man.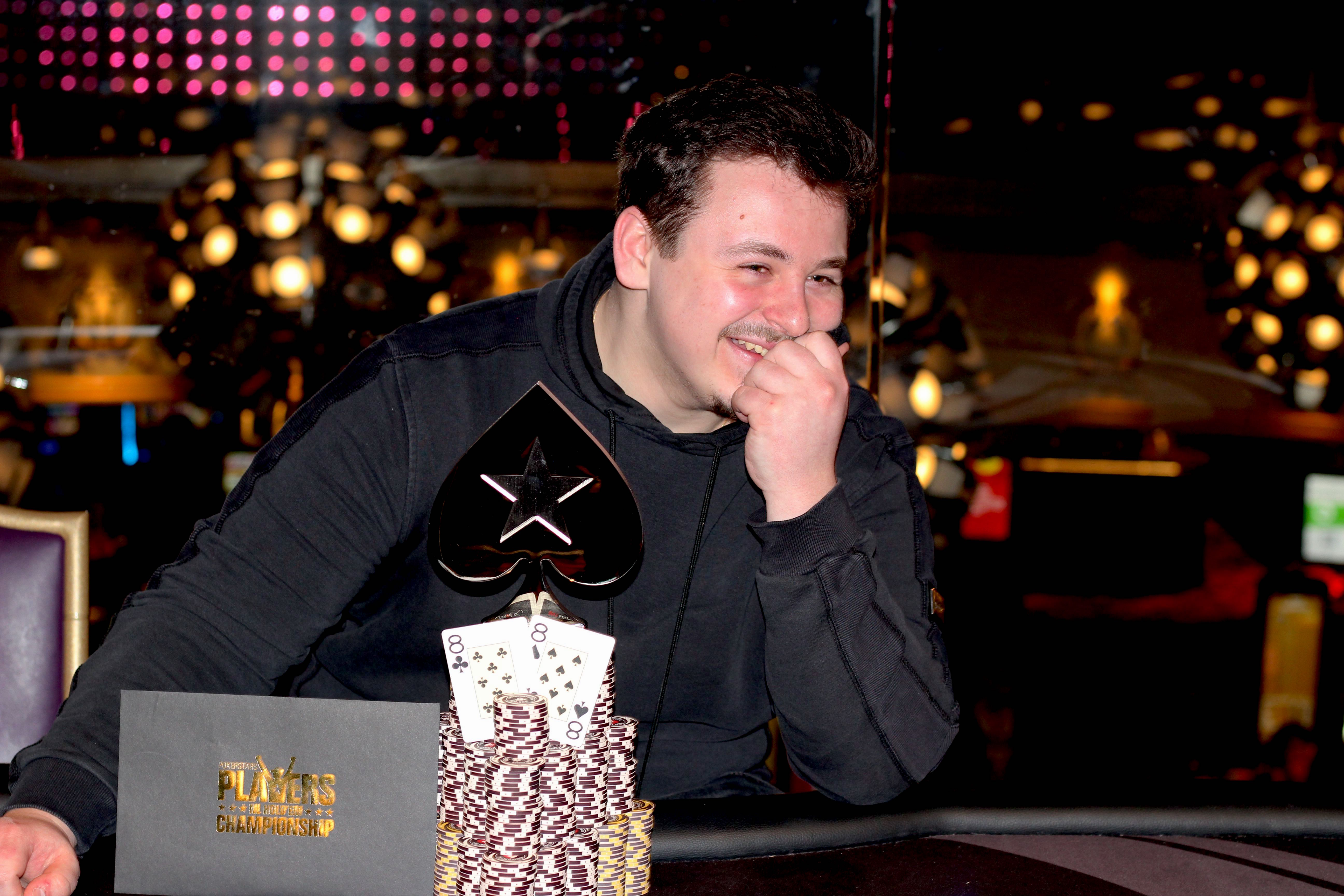 Nikolay Ponomarev, presumably laughing at his run of bad luck
You probably wouldn't be surprised by the fact Ponomarev is pretty pragmatic about this whole luck thing. He won £21,953 and a Platinum Pass and beat 900 other entries, and it did that after getting kings cracked back-to-back times. It's all that variance thing.
"Poker is a lot like economics and finance" said Nikolay. "It's about decision making. Poker is a game of risk. Finance is risk taking and taking decisions that are most valuable."
You can listen to him. He just graduated with a degree in economics and plans to be working in finance. But first, he's got to plan a little trip.
Here's what the unlucky dude had to say afterward.
---
Nikolay Ponomarev is one of more than 300 Platinum Pass winners who will be going to the PokerStars Players No-Limit Hold'em Championship. Want to see more? Meet them all on in our PSPC Platinum Pass Winners index.