When PokerStars launched the Moneymaker PSPC Tour, there was no doubt people would be scrambling to find a way to get involved. Now, there is one more way, and, goodness gracious, it's a big one.
Jason Somerville and his clan announced this week that Run It Up Reno has added the Moneymaker PSPC Tour to the ten-day party in October. What does that mean? Well, that means that two Run It Up Warriors will be leaving the Reno event with a Platinum Pass. And what does that mean?
Well, for the uninitiated, a Platinum Pass gets its winner a seat in the $25,000 PokerStars Players No-Limit Hold'em Championship in January 2019, a hotel room at Atlantis during the event, and travel cash. It is expected to be the biggest $25,000 tournament in poker history.
"As a child of the Moneymaker boom, I credit much of my career to Chris' massive victory in 2003 and it's amazing to celebrate the 15th anniversary of his win by awarding a Platinum Pass at October's Run It Up Reno," Somerville said. "I've always admired Chris as an incredibly hardworking and humble ambassador of the game and I can't wait to honor his achievement in Reno this fall."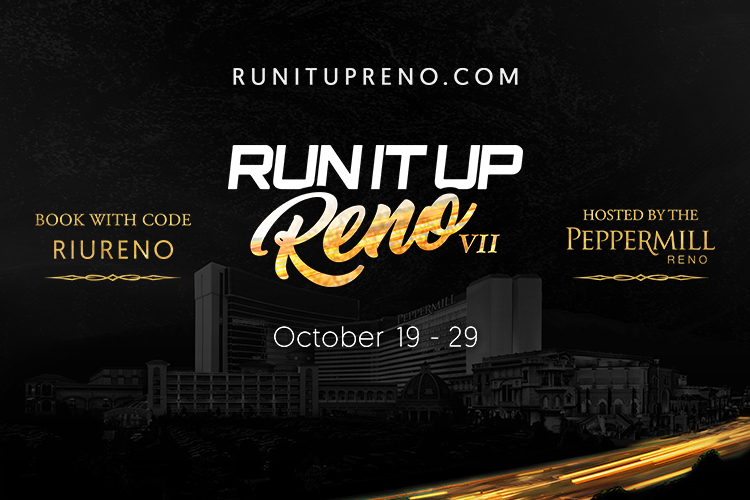 The Moneymaker PSPC Tour officially kicks off this weekend at Stones Gambling Hall in Sacramento, California. After that, Moneymaker will bounce all over the United States giving Platinum Passes away like Willy Wonka.
The Run It Up Reno party marks the tenth Moneymaker PSPC Tour stop announced so far. During that event, Run It Up will be giving away two passes. One will be part of a Run it Up Platinum Pass satellite event (the likes of which you can get into in a wide variety of ways, including…fact checking this for a second…yes, singing karaoke). You can find a full list of entry methods on the Run It Up website.
In addition to that, there will be an official Moneymaker PSPC Tour stop on Tuesday October 23rd. That's an $86 entry event that will award not only the cash from the prize pool but a Platinum Pass to whoever comes out on top.
So, to recap, that's not one but two chances to win a Platinum Pass at Run It Up Reno this October.
See you in Reno!