As we go to press, 154 people are starting up Day 2 of the Run It Up Reno main event [Late update: we just burst the bubble – 112 people have a $990 min-cash wrapped up]. There's $70,000 up top and a whole lot of poker to be played between now and the fireworks when we figure out who's taking home the $70k.
Which brings me to a little gift I'm going to give the Run It Up community and really anybody visiting the Peppermill. Yesterday, I was chatting with Joe Wegner, one of the directors at RIU. He was in shorts and t-shirt, said he was heading down to the gym. "I gotta work out every day, or I'm not okay." "That's fine, but the gym? There's exquisite fall weather outside and beautiful high Sierra surroundings."
Joe went outside and found Virginia Lake, which is maybe a five-minute walk from Table 26 in the tournament room.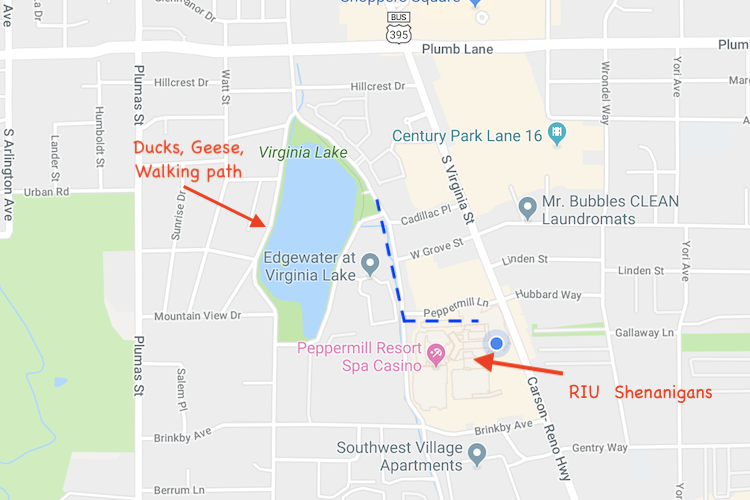 Go out the entrance by Oceano, left to end of parking lot, right, walk two minutes.
As I've often discussed, when I joined the poker world over 30 years ago, poker players looked like, well, people who spent too much time sitting in chairs, eating fried food, and smoking. But the ethos has changed, and "work out every day" people such as Joe Wegner are much more prevalent. When you're engaged in an all-day battle of wits where one mental miscue can cost you your seat, you need every edge you can get. Hell, even Chris Moneymaker is getting into the fitness boogie.
Nowhere could be better to get that exercise than a postcard-beautiful fall day in Reno. Here's a brief photo gallery from my run at Virginia Lake this morning.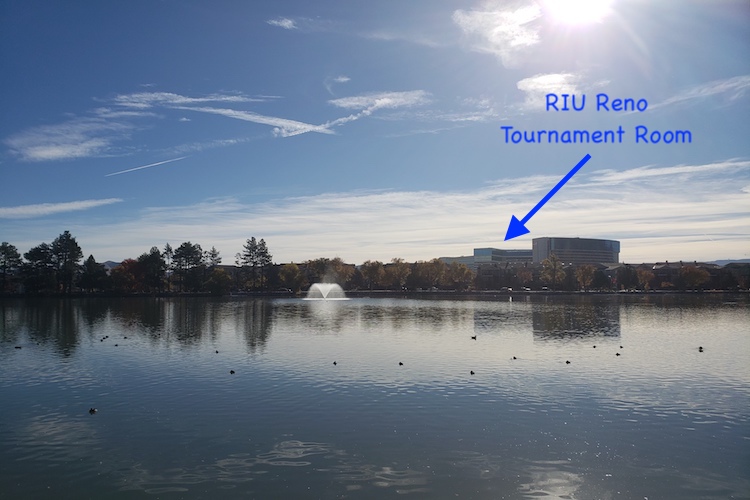 You could be in your seat in eight minutes if you hustle.
And when you're thinking about grinding the cash games until 4:00am the night before, or having the double Peppermill breakfast two hours before game time…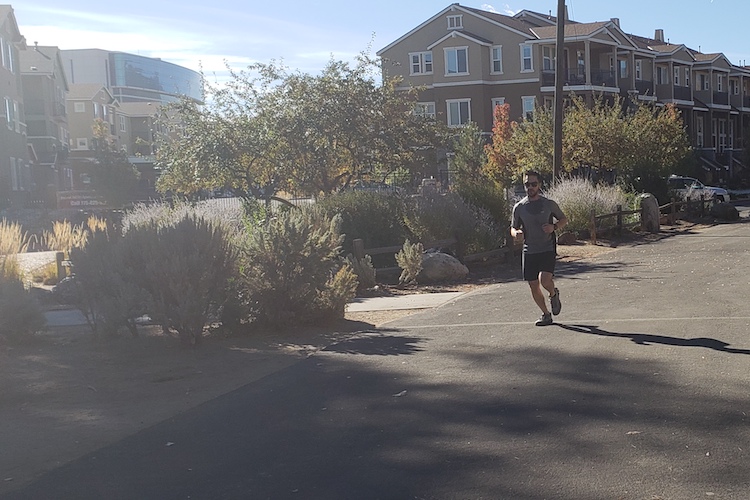 This guy is probably coming back to a top ten stack in an hour.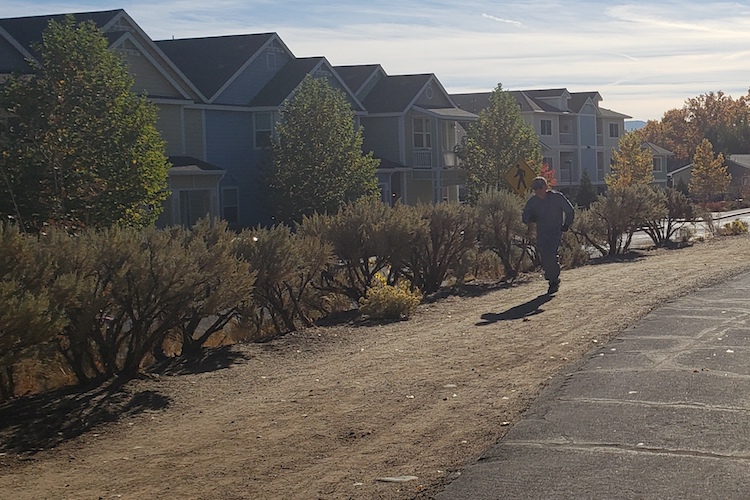 This is the OMC in seat #4 with 240k at your table.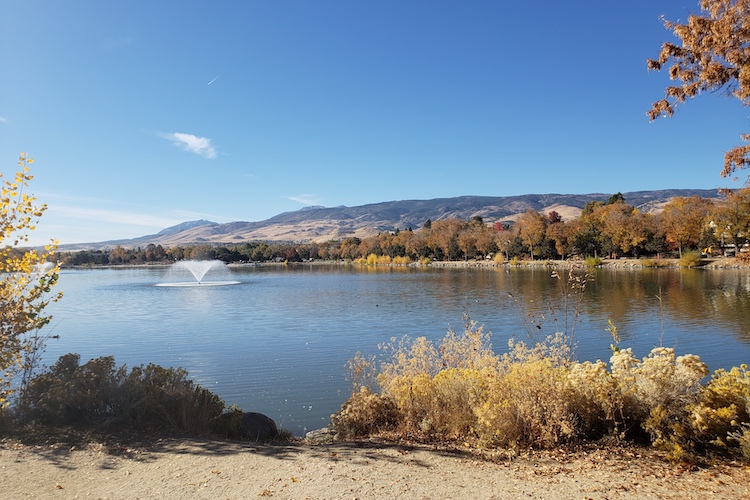 The view at Virginia Lake, looking up toward Mt. Rose