You gotta fade a lot of draws to win a tournament, but sometimes you have to come from behind and harpoon a whale of a draw to catch the elusive Moby Dick. Romania's daBuStar erased a 6-to-1 heads-up deficit and got close enough to PokerDave476 to initiate a money chop in SCOOP Event #1-M Phase 2. Once a deal was set, ten hands determined the winner. daBuStar needed eight hands to hit a draw of a lifetime en route to an upset victory. In the decisive hand of the tournament worth 1.4 billion in chips (yes, BILLIONS), daBuStar rivered an open-ended straight draw, which essentially sealed PokerDave476's fate.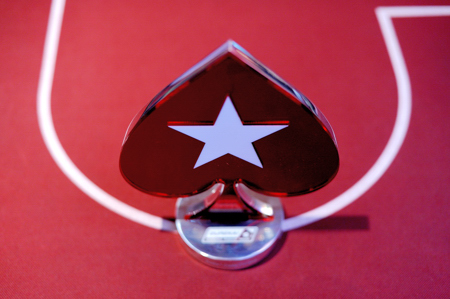 SCOOP #01-M – PHASE 2 – QUICK STATS:
4,423 runners
$1,210,340 prize pool
$142,569.90 first place prize
2018 SCOOP Event #1-M $22 NL attracted 4,423 runners in this Phase 2 event. They created a prize pool in excess of $1.2 million, which exceeded the initial $1 million guarantee. In Phase events, everyone who advanced to Phase 2 locked up a min-cash. In this instance, a min-cash was worth $65.96. The top two ponies in this race galloped away with six-figure cashes, with $155,273.57 initially set aside for the champ and a runner-up share worth $110K.
Only 36 players survived the cut on Day 1 with two Brazilians in the Top 5. Brazil's bootycheck firmly grasped onto a well-cushioned lead after the big-stack bagged up 139M to end Day 1.
On Day 2, the Brazilians got off to an early start and looked like they were the ones to beat. On the final table bubble, jays94 seized the lead, while the top Brazilians — quekoP and bootycheck — hovered within striking distance. China's zygyf bubbled off the final table in tenth place and the Phase 2 final table was finally set.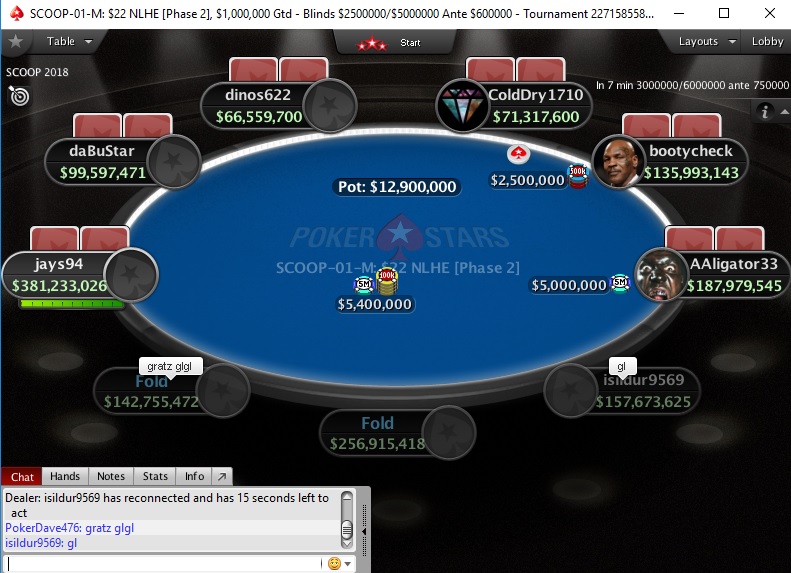 SCOOP-01-M – Final Table Chip Counts:
Seat 1: ColdDry1710 (71,917,600)
Seat 2: bootycheck (139,093,143)
Seat 3: AAligator33 (193,579,545)
Seat 4: isildur9569 (158,273,625)
Seat 5: quekoP (257,515,418)
Seat 6: PokerDave476 (143,355,472)
Seat 7: jays94 (381,833,026)
Seat 8: daBuStar (100,197,471)
Seat 9: dinos622 (67,159,700)
The final table commenced during Level 36 with blinds at 2.5M/5M and a 600K ante with 12-minute levels. Canada's Jimmy "jays94" Molloy led the final nine, while dinos622 from the Philippines was the short stack.
EXTINCTION EVENT
Typically the shorties are the first players to bust at a final table, but Event #1-M followed a different narrative. Mid-stacked isildur9569 hit the road in ninth place after busting on the sixth hand of the final table. isildur9569 bombed it all-in on the flop with a flush draw and K♣10♣ against quekoP's top pair and A♦9♦. quekoP won the pot with Aces up and snagged the chip lead.
Short-stacked dinos622 bounced in eighth place after failing to double up with K♠9♥ against jays94's A♦7♠. jays94 hit the flop and won the pot with a pair of Aces.
GATOR FLUSHED
Sick beat, brah. Pocket tens and pocket Queens rumbled and the tens prevailed. PokerDave476 got it all-in with 10♦10♠ against AAligator33's Q♥Q♠. The board ran out K♦K♥5♦2♦A♦. PokerDave476 caught running diamonds to win the pot and Germany's AAligator33 got flushed out in seventh place.
With six remaining, jays94 regained the lead with 362M, while quekoP was not far behind in second with 333M. ColdDry1710 was on life support with 52M.
BRAZILIAN DOWN, NEW SHERIFF IN TOWN
One of the Brazilians hit the bricks while a new player took a turn in the top spot. bootycheck four-bet shoved with A♦Q♣ and daBuStar quickly obliged with A♠A♣. bootycheck turned a Broadway gutshot draw, but missed on the river. Aces were good for daBuStar, who seized the chip lead with 527M. Brazil's bootycheck firmly bounced in sixth place, which was worth a bootylicious $27,836.12.
CANADA 1, BRAZIL 0
quekoP open-shoved with A♦3♣ and jays94 attempted to pick off the last Brazilian standing with A♠10♠. The baord ran out Q♦9♥5♠4♠A♣. quekoP picked up a Wheel gutshot draw on the turn, but never got there. An Ace on the river improved both players to a pair of Aces, but jays94 won the pot with a better ten-kicker. Brazil's quekoP vanished in fifth place.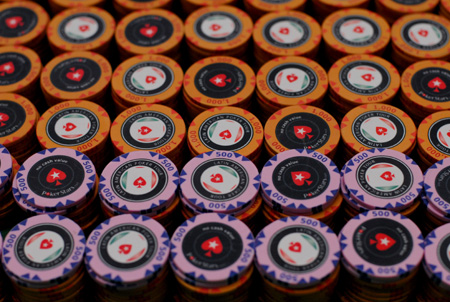 COLDDRY'D
Short-stacked ColdDry1710 put on one heck of performance at the final table. ColdDry1710 didn't have much to work with, yet still stayed alive long enough to ladder up several spots and finish in fourth place. ColdDry1710's run came to a halt after missing an open-ended straight draw. ColdDry1710 shoved with J♥9♠ on a flop of 10♦8♠6♦. PokerDave476 insta-called with a set of sixes and 6♠6♣. The devil's hand held up and PokerDave476 faded the straight. For a gutsy fourth-place finish, ColdDry1710 earned $55,359.86. With three left in the hunt, PokerDave476 led with 710M, followed by daBuStar's 520M and jays94's 282M.
JIMMY TWO PAIRS
The board was A♦4♦7♠. PokerDave476 check-raised to 50M and jays94 shoved with A♠4♣. Unfortunately, PokerDave476 hit the flop a little bit harder with A♣7♦. Ouch. Two pair over two pair. Jimmy 'jays94″ Molloy was knocked out in third place, which paid out $78,070.56 to the Canadian.
HEADS-UP: PokerDave476 (United Kingdom) vs. daBuStar (Romania)
Seat 6: PokerDave476 (1,312,802,318)
Seat 8: daBuStar (200,122,682)
With two to go, PokerDave476 had 1.3 BILLION in chips and led nearly 6.5 to 1.
DEAL
After 48 hands, daBuStar nearly tripled his stack and they paused the clock to discuss a deal. At that point, PokerDave476 led 916.6M to 596.3M. Any deal had to leave $24,207 on the table to the champion.
Before the numbers were released, daBuStar wanted 135K and said "No deal. I'm the champion."
The numbers were floated: $122,801.88 for PokerDave476 and $118,362.90 for daBuStar.
"I only get $2K more and we play for $25K. It's a good deal for both," convinced PokerDave476.
daBuStar agreed to the terms of the deal and play resumed.
DABUSTAR SHINES SO BRIGHTLY; WINS SCOOP PHASE 2!
After the deal, the final two played ten hands to determine the winner. daBuStar small-balled a couple of pots to almost pull even in chips. And then it happened. daBuStar dragged a 1.4B pot and decimated PokerDave476. They got it all-in on the flop of 7♦6♥3♣. PokerDave476 led with J♣J♦ against daBuStar's open-ended straight draw with 9♦8♦. The turn didn't help daBuStar but the 5♥ on the river was a death card for PokerDave476. daBuStar rivered a straight to win the pot worth 1.4B.
Two hands later, it would be all over. On the final hand, PokerDave476 got it all-in for 53M with 5♠5♣ against daBuStar's K♠8♣. daBuStar turned a pair of Kings when the board ran out 9♦7♣3♠K♦A♥, and… that's all she wrote. PokerDave476 busted in second place and daBuStar shipped the tournament. Per terms of their deal, PokerDave476 banked $122,801.88 for second place.
Congrats to daBuStar from Romania, who won a first-place payout worth $142,569.90.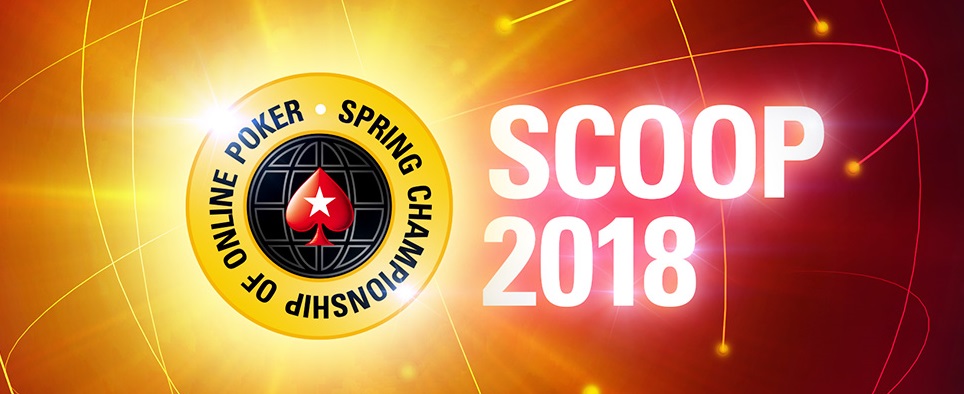 SCOOP-01-M ($22 NLHE [Phase 2]) results
Total entries: 4,423
Prize pool: $1,210,340
Places paid: 4,423
1. daBuStar (Romania) $142,569.90*
2. PokerDave476 (United Kingdom) $122,801.88*
3. Jimmy "jays94" Molloy (Canada) $78,070.56
4. ColdDry1710 (Estonia) $55,359.86
5. quekoP (Brazil) $39,255.56
6. bootycheck (Brazil) $27,836.12
7. AAligator33 (Germany) $19,738.46
8. dinos622 (Philippines) $13,996.49
9. isildur9569 (Poland) $9,924.90
* = denotes heads-up deal
Visit the SCOOP homepage for all your SCOOP needs, stats, and the Leader Board.
---
Ready to take your shot at a SCOOP title? Sign up for PokerStars today!
---