Making it heads-up in two large tournaments in the same month is tough. Doing it in two events that have PokerStars Platinum Passes on the line is nearly impossible.
Mike Takayama is a professional poker player who sits in third place on the Philippine's all-time poker money list and on February 1st he was in Macau playing in the MPC "Baby Dragon" event. From a starting field of 818 Takayama made it to the final two, just one final elimination away from snagging a coveted $30,000 Platinum Pass and an all-expense paid trip to the Bahamas next January to play in the PokerStars Players No-Limit Hold'em Championship.
By all accounts Takayama didn't make it easy for eventual champ Siyou Cao but at the end of the day he had to settle for second place. Pocketing $95,000 for a runner-up finish is no small feat, but watching a Platinum Pass slip through your fingers when you're that close has got to sting.
Takayama turned the experience into motivation. Just two weeks later he was back on the felt in his home country, competing in the PokerStars LIVE Manila Super Series 5. Takayama won the first event of the series before entering the Main Event chasing a Platinum Pass all over again.
This time he had a 655-player field to contend with, and after 653 of those players had found the exit Takayama was sitting across the table from one final opponent, the Platinum Pass within reach. He told the media after the match was done that he refused to let an opportunity like that get away from him twice.
Second time's a charm for Takayama
"In the Macau Baby Dragon tournament I underestimated my opponent so this time around I took my time," said Takayama. He started his heads-up match against Alexis Lim, another accomplished Filipino poker pro, with a roughly five-to-one chip lead, and he didn't give up an inch on his way to victory.
"I was so close to winning the one in Macau, but it didn't go as planned. I'm so thankful this one did," he said.
It was crystal clear that he meant it in a profound way.
"The Platinum Pass is a great thing. It's a dream for all poker players worldwide, especially in the Philippines," he said. "It's my dream to play with the best of the best in poker so this really is a dream come true."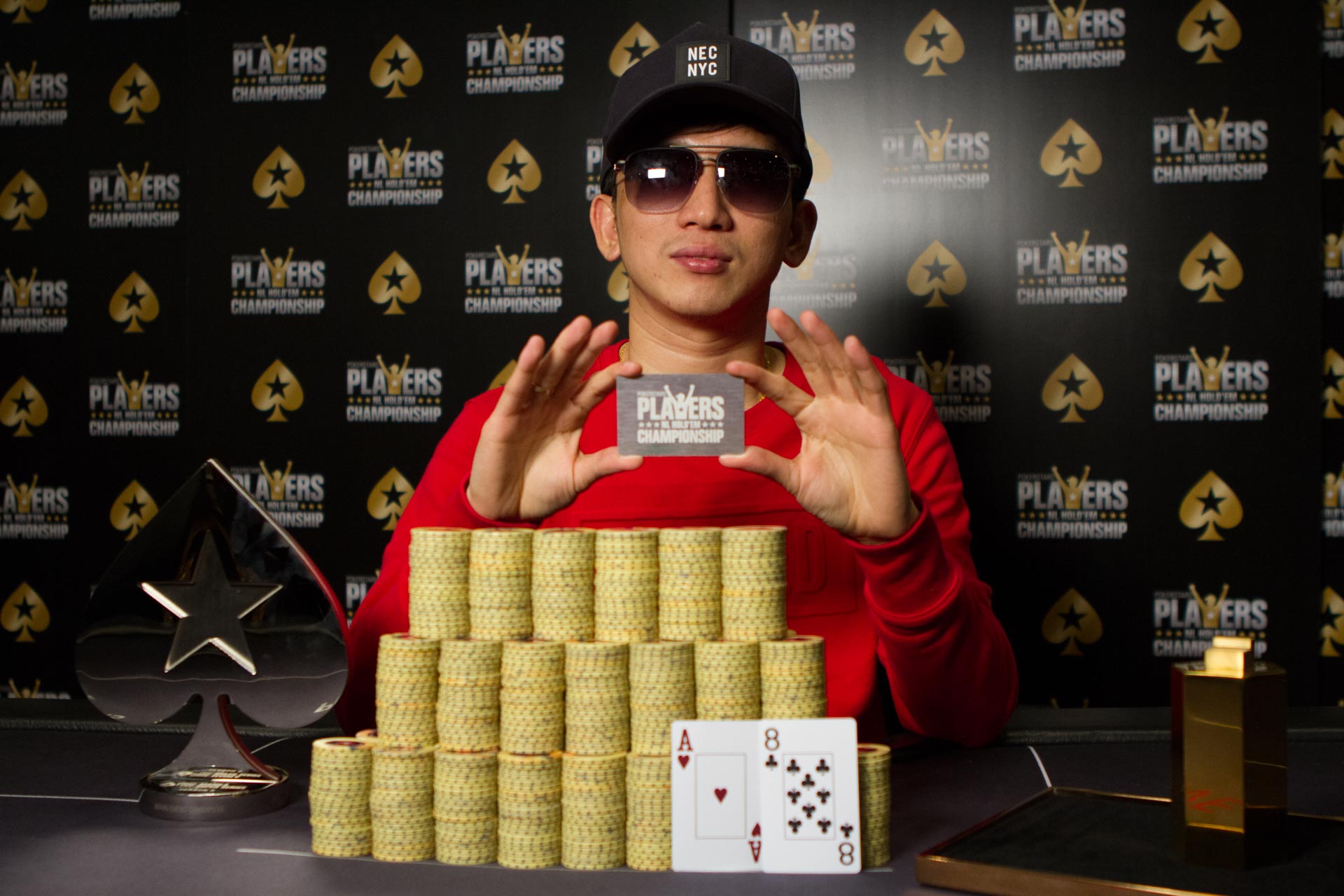 Mike Takayama
Before poker Takayama was a pro billiards player. He even secured a spot on the Philippine's national team. But after being exposed to poker and seeing how much money he could make, Takayama made the switch to playing cards full time.
Next January in the Bahamas he'll have a chance to cash in on that decision in a big way. Not only is PokerStars giving away a total of 300 buy-ins to the $25k PSPC over the course of 2018, they're also adding $1 million to the prize pool and all of it's earmarked for the winner.
Takayama said that if he does manage to turn the Platinum Pass into a seven-figure score the money will allow him to buy a home and provide a stable life for his growing family.