Day 2 of the PCA Main Event was about to begin, and Thai Ha was running a little late. He was in luck–more luck, in fact, than he would realize.
As part of the PokerStars Caribbean Adventure promotions, PokerStars decided to do a draw for a Platinum Pass at the beginning of Day 2. What's a Platinum Pass? This explains it.
So, PokerStars picked a random table–Table 34–and then dealt out cards to each seat for a flip.
Here's who had a shot at it:
There was an empty seat which we came to realize was Thai Ha's. Not only was he running a couple of minutes behind, but now his table was surrounded by players, staff, and media. He was politely elbowing his way toward the front as the flip progressed.
The flop had come ten-high with an eight and a six, all clubs. Mike Leah was in the lead. He had a ten and no one else had turned up anything that looked close to catching up.
Ha had decided to be polite. He was not pushing closer to the table, and most of the people didn't even know he'd arrived when the dealer dealt out the turn and river. That river was another eight.
Ha knew he only had one shot if he was going to be one of the 300 people to whom PokerStars would award a $25,000 seat and prize package to the 2019 PokerStars Players No-Limit Hold'em Championship.
So, that's where we were when this video started.
Ha is a 26-year-old guy who has been playing poker for the last five years when not otherwise focused on crypto currencies. He was a tad late today, but that was fine, because it took until the river for his luck to pay off. Better lucky late than not lucky at all.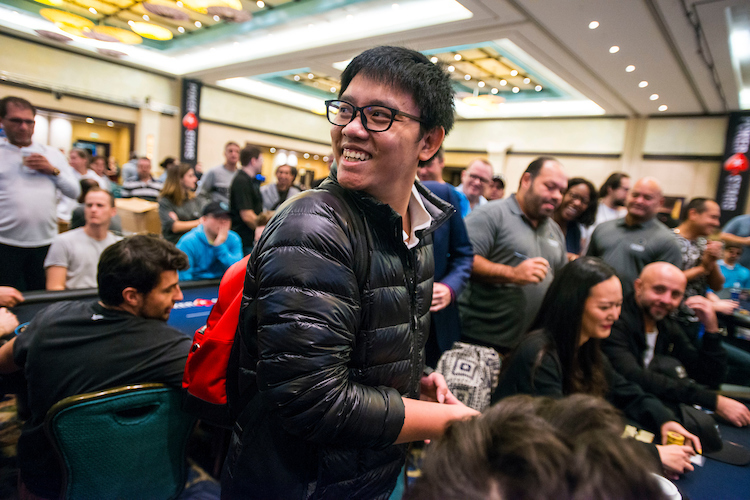 Thai Ha all smiles
So, now Ha is one of the first proud owners of a Platinum Pass, and we'll be watching him play for millions this time next year.
Congrats, Thai!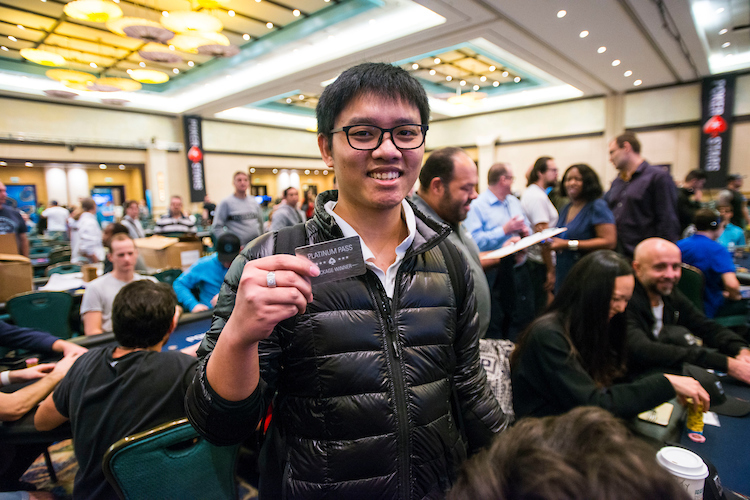 Thai Ha shows off his Platinum Pass