As I write this, 15,000 human beings are watching the action on the feature table at Run It Up Reno. Pretty much everything about this entire amazing broadcast is the brainchild of two people: Jason Somerville (of whom you'll be aware) and a guy named Andre Hengchua.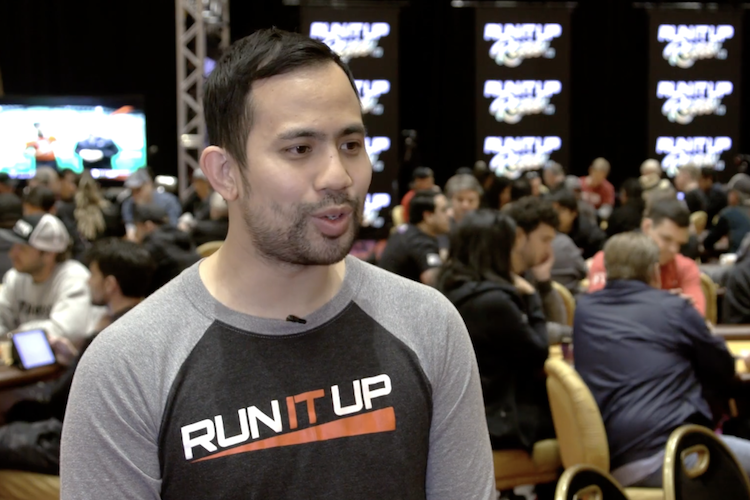 In this guy's head is a vision of poker broadcasting you won't believe
Andre is a renaissance man who can put you in a jiu-jitsu hold while explaining to you the intricacies of video broadcasting for e-sports. We managed to put him in a reverse-interview-hold for a few minutes yesterday; his eyes sparkle at what they've done so far and what the future holds.
Pay special attention as he discusses "dynamic delay". It's essentially the equivalent of commercial skipping on your DVR; this is the first time it's appeared in a poker broadcast. We are seeing and living the cutting edge of poker media right here at Run It Up Reno.