Editing player notes
To access the Player Notes tool settings and the folder where your notes are saved, choose: Settings → Gameplay → Player Notes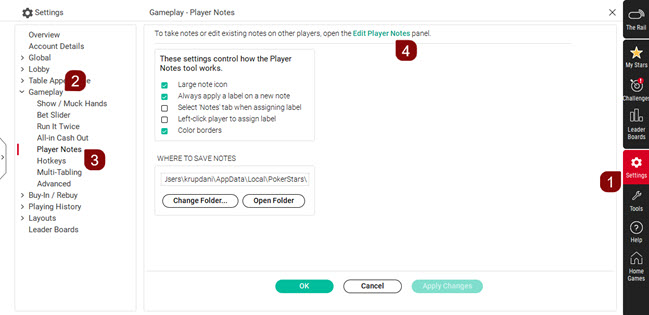 To take new notes or edit existing notes on other players, press Edit Player Notes.
In the editing window, you will have the following options:
Search bar: Search your notes on other players.
Add: Create a note on a player based on their username.
Delete: This will delete the currently highlighted note in the window above.
Import Notes: Import note files from other locations.
Change Folder...: Change the folder where you save your notes.
Open Folder: Open the folder where you currently save your notes.
Custom Label: Change the name and color of player note labels.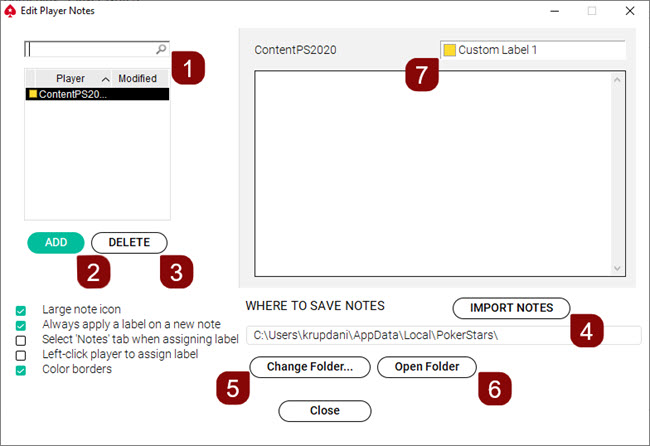 To save your changes successfully, select Close and exit the software by going to: Account Details → Log Out & Exit
In the event that the software crashes or is closed without logging out, new notes or changes to notes won't be saved.
Feedback
Did this article answer your question?