Find tournaments I am registered in
To access tournaments you're registered in, go to the main lobby screen and select:
More
Tools
My Games & Tickets
Registered in T...
You can also use the hotkey Ctrl + R (Windows) or Command + R(Mac).
Or, if you're using a mobile device, select:
More (iOS) or Menu (Android)
Search
Tournaments
Registered in Tournaments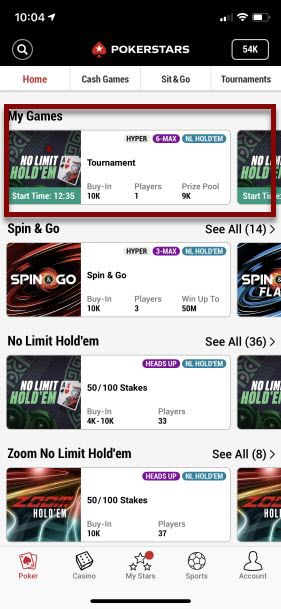 If you're using the PokerStars Next Gen app, your tournament registrations will appear in 'My Games' in the Poker Home section. Simply select one to be taken to the tournament lobby.
Feedback
Did this article answer your question?