Video games are serious business and a new big-money career of choice for the world's top players. Find how the burgeoning eSports industry started, and what you can look forward to in 2018…
As a career choice, playing video games is one that most parents would scoff at. But this could change their minds. eSports is now a billion-dollar industry that's threatening to disrupt and rival real-life sports, with millions of viewers worldwide and a huge audience that's willing to travel and pay money to watch their heroes in action. eSports have gotten so big that you can even place bets on matches now.
The most watched eSports tournament of all time played out in Poland last year, when the Intel Extreme Masters Katowice attracted an astonishing 46m viewers worldwide (up from 34m in 2016), with 173,000 watching live at the Spodek Arena.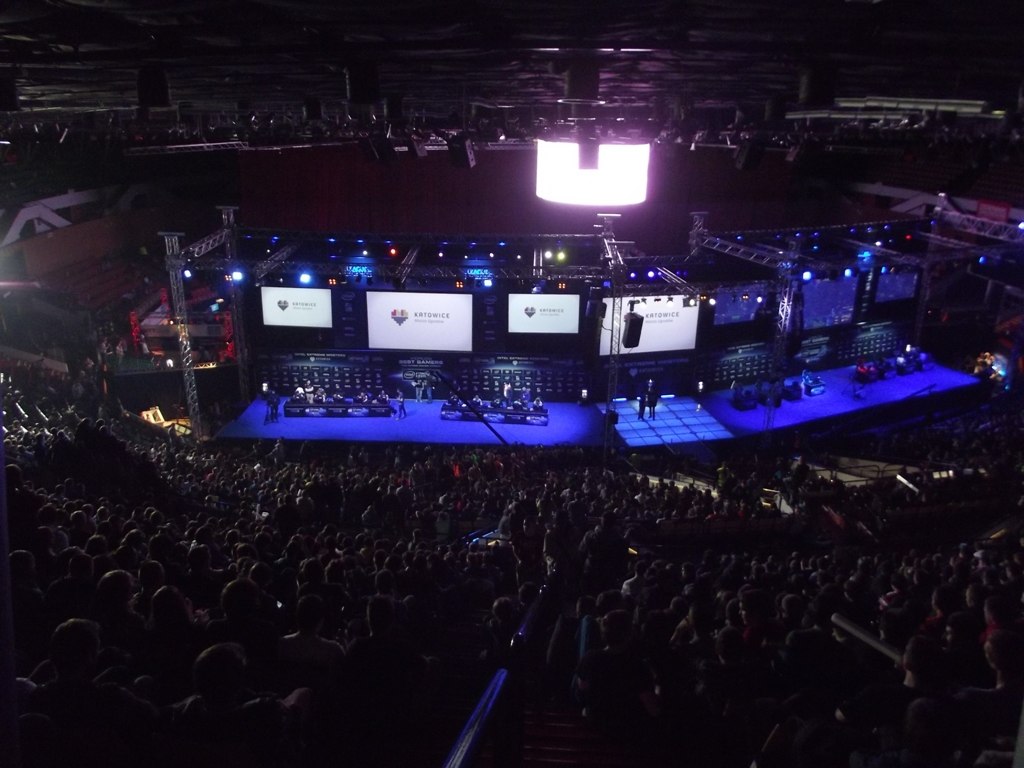 A capacity crowd watches the 2013 Intel Extreme Masters Katowice
Meanwhile, The International 2017, held at Seattle Center's KeyArena in Washington, smashed the official world record for the largest eSports prize pool. Valve's seventh Dota 2 Championship gave away an incredible $24,787,916, with $10,862,683 going to winners Team Liquid.
If Team Liquid rings a bell, it's because it's the gaming home of former PokerStars pro Bertrand 'ElkY' Grospellier. He came from a pro gaming background before he found fame as a poker player, and now he's smashing it across both arenas. eSports is even attracting the attention of big-time sporting legends. Another PokerStars pro Andre Akkari has teamed up with footballing superstar Ronaldo to buy a share in CNB e-Sports Club. And Alex Rodriguez, Shaquille O'Neal and Jimmy Rollins have invested in NRG eSports.
If you still think video games are the preserve of nerdy kids at home, you need to join us on a quick trip back in time.
Back into time
eSports might be a relatively new concept but competitive gaming has always been around. In fact the first video games tournament took place over 45 years ago at Stanford University. The 1972 Intergalactic Spacewar! Olympics attracted 20 people to play in five-man team and free-for-all events. The winners – Slim Tovar and Robert E. Maas (team) and Bruce Baumgart (singles) – received a year's subscription to Rolling Stone magazine. (You can still play Spacewar! on the original PDP-1 machine at the Computer History Museum in Mountain View, California if you're ever in the neighbourhood.)
Games hit the mainstream in the late 70s but, for most people, trying to beat the high score was as competitive as it got. However, despite the logistics, huge tournaments did take place. The first was the Atari National Space Invaders Championship, won by Rebecca Heineman, in November 1980.
In 1981, Walter Day set up Twin Galaxies, a database of video game world records (still the officially recognized source today) and two years later he made himself team captain of the US National Video Game Team. They toured the country on a 44-foot bus packed with arcade games, challenging all-comers and issuing global challenges to be played at embassies. The tour culminated in the Video Game Masters tournament in 1983, with the results appearing in the 1984 Guinness Book of Records.
In 1988 a little-know game called Netrek would lay the trail for the future of online gaming. It was a 16-player online game that pitted players against each other in space, combining shooter and real-time strategy elements. As internet connectivity accelerated in the early 90s more and more people started playing it, and in 1993 Wired magazine labeled it the first online sports game.
The modern day
Competitive gaming picked up pace in the 90s, kicking off with the Nintendo World Championships. Starting on March 8 1990, the NWC toured 30 states in the USA and Canada, with gamers competing across three age groups. They played on a custom cartridge on the NES console (only 116 were made and collectors pay big money for them) that tested gamers' mettle across Super Mario Bros, Rad Racer and Tetris.
The tournament that was said to be the start of eSports as we know it today though, was the 1997 Red Annihilation tournament for Quake. Over 2,000 gamers played against each other online across a special network. The top 16 were then flown to compete at E3 in an arena at the World Congress Centre, where Dennis 'Thresh' Fong beat Tom 'Entropy' Kimzey and won a Ferrari 328 GTS once owned by Quake developer John Carmack.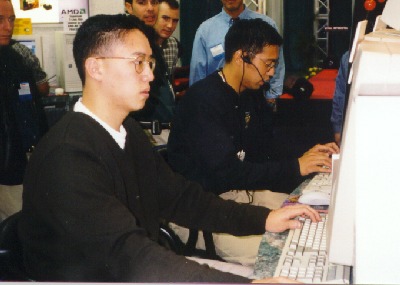 Dennis 'Thresh' Fong' was the winner of what is considered the first eSports event in 1997
Fong was recognised as the world's first professional gamer and the idea of playing for a living started to resonate with gamers all over the world.
The World Cyber Games and the Electronic Sports League (now ESL) both launched in 2000, with Major League Gaming coming in 2002. The game changer came that same year, with the release of xBox Live bringing online play to consoles. 2004's Halo 2 was the first game to be broadcast on national TV for Major League Gaming.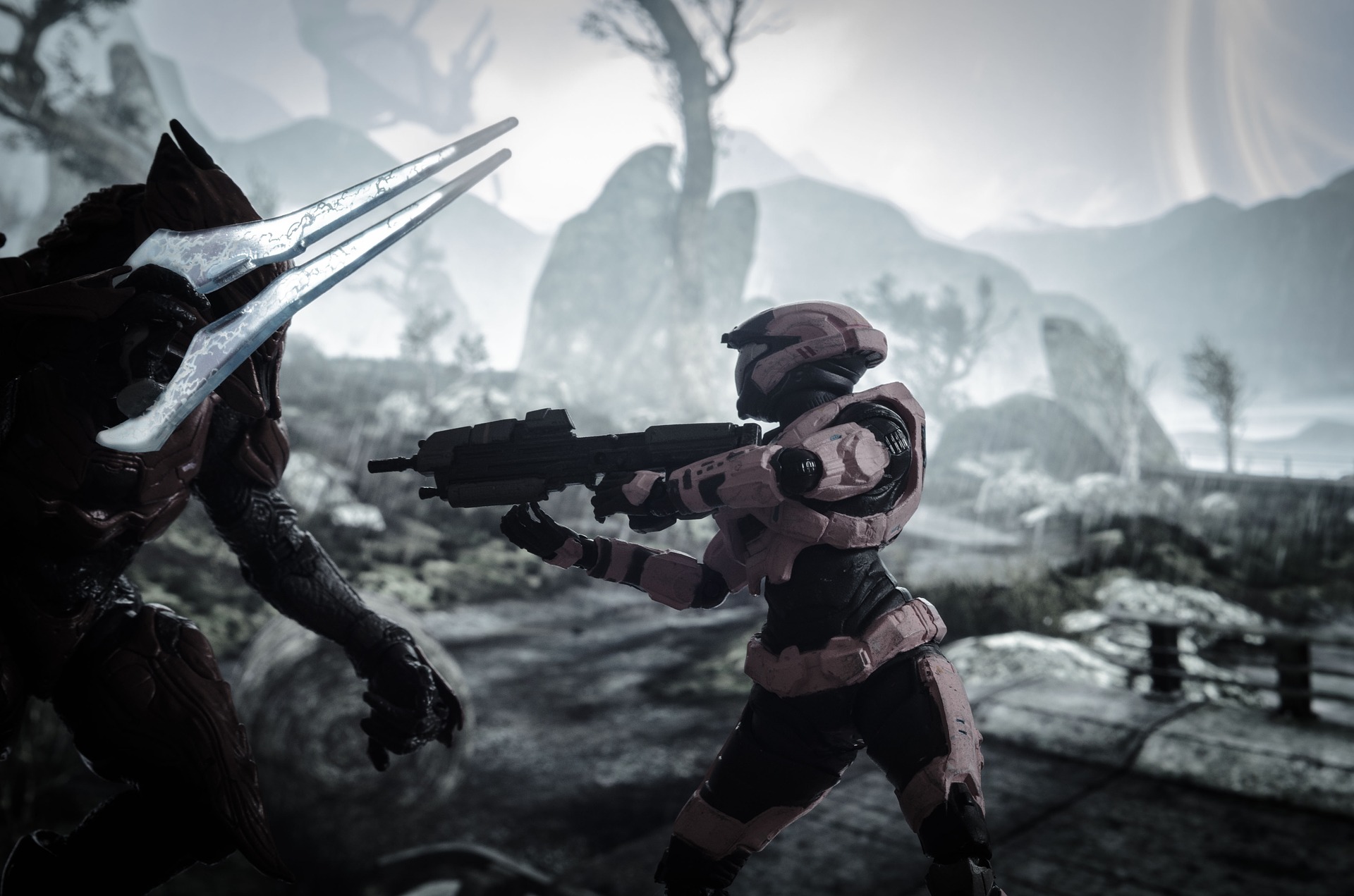 Halo 2 was the first video game to be broadcast on national TV in America
Since then the rise of eSports has been on full throttle. Sponsors took tournaments from ballrooms to convention centers and made gaming a lucrative career choice. Developers realised the potential and started getting more involved, which has led to more money, better broadcasts and production values. The last piece of the jigsaw was the rise of live streaming through platforms like Twitch, allowing gamers across the world to bring in a steady income without having to travel and cash in tournaments.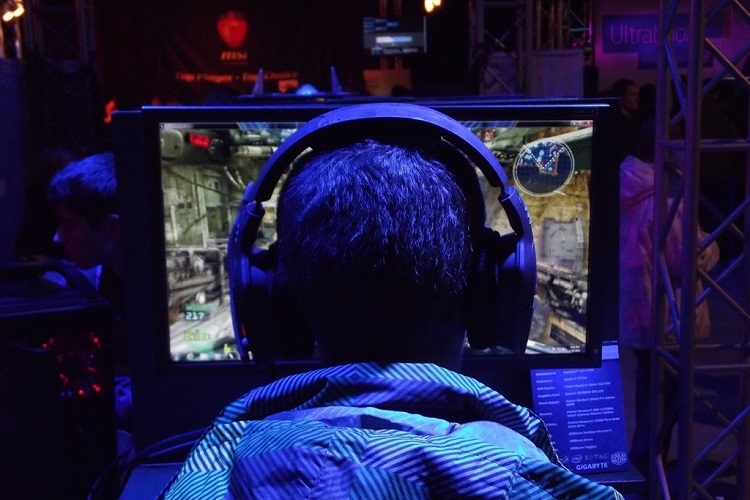 Game on, baby!
If all that sounds impressive then hold onto your hats. Despite the millions of viewers and expected billion-dollar revenue in 2018, eSports is still growing and it's yet to hit the mainstream. When it does, the gamers of today will likely be the bona fide sporting superstars of tomorrow.
Look out for…
2018 Intel Extreme Masters Katowice
March 2-4, Spodek Arena, Katowice, Poland
The IEM is huge. Started in 2006 by ESL it's a global gaming tour that's now in its 12th season. The finals take place in Poland in March where a rabid crowd will watch the world's best battle it out at Counter-Strike: Global Offensive and StarCraft II – Legacy of the Void. Tickets are available for free if you're willing to queue for the few remaining seats, or you can pay between 60zł (around £13) for a day pass and 4,000zł (around £850) for a three-day God Mode ticket with preferred seating and two-nights at a luxury hotel. Last year's finals in Katowice were watched by 173,000 fans at the arena and by 46m people online.
Top five eSports games by prize money
Dota 2 – $133,122,261
A standalone sequel to the Dota (Defense of the Ancients) mod for Warcraft 3, Dota 2 is a five-on-five MOBA (multiplayer online battle arena) game where the aim is to destroy the other team's 'Ancient'. It's completely free to play and has regularly attracted over one million simultaneous players on Steam.
League of Legends – $49,501,718
Another free game that was inspired by Dota, last year's LoL World Championship had a prize pool of $4,946,970, with team Samsung Galaxy taking the lion's share.
Counter-Strike: Global Offensive – $47,768,762
The fourth in the Counter-Strike series of first-person shooters that pits two teams, Terrorists and Counter-Terrorists against each other.
StarCraft II – $25,355,066
The real-time strategy sequel to the 1998 original, StarCraft II: Wings of Liberty recently went free-to-play, although you still have to purchase the expansion pack Legacy of the Void.
Heroes of the Storm – $11,961,532
Blizzard's MOBA features characters from its biggest IPs such as WarCraft, StarCraft and Diablo, as well as new game Overwatch. Blizzard call it an online 'hero brawler'.
One to watch: Overwatch
Overwatch is a team first-person shooter that released to rave reviews and is now being pushed as a massive eSports title, with a league and set of permanent teams. The first season has just started and will conclude with play-offs and an all-star weekend in July. Teams will compete for a prize pool of $3.5million.
Back to Top