PokerStars LIVE Macau will be hosting APPT Macau from March 14-25, 2018 and the 12-day series will be giving away four Platinum Series packages each worth USD $30,000!
What is this Platinum Pass you may ask?
In January 2019, the PCA will be hosting the USD $25,000 buy-in PokerStars Players NL Hold'em Championship (PSPC) and it's sure to be the biggest of its kind. More than 300 Platinum Passes will be given throughout the year and each package includes the 25K Main Event buy-in, six nights' accommodation at Atlantis Resort, and USD $2,000 in travel and on-site expenses.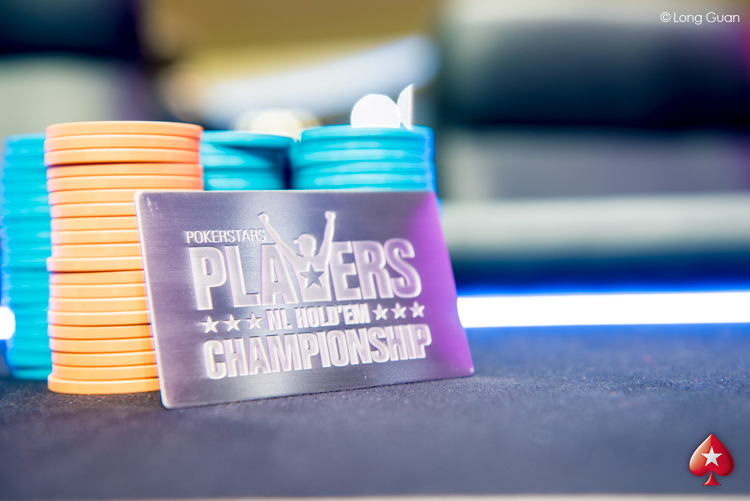 Winning a Platinum Pass, each worth $30,000, earns to a seat in the PokerStars Players No-Limit Hold'em Championship in the Bahamas next January
For more info on the PSPC, Platinum Passes, and how to win them, please visit: www.pokerstars.com/locate/pokerstars/lobby/tourney
During APPT Macau, the winners of the following events will be awarded one of the coveted Platinum Passes (all figures in HKD unless otherwise specified):
▪ MARCH 15-19: Event #3 – $10,000 APPT NATIONAL ($5 Million Guarantee, Unlimited Re-Entries)
Last year, this event was run as the $8,000 PokerStars National Championship with a $2 million prize pool guarantee – which drew an impressive 818 runners. This year, the buy-in has been boosted to $10,000 and the guarantee has more than doubled! The additional Platinum Pass incentive could very well push this event past the 1,000-player mark this time around!!
▪ MARCH 21-25: Event #7 – $40,000 APPT MAIN EVENT
The 2017 Main Event had 536 players for a $20.8 million (USD $2.7M) prize pool. The one change has come from player feedback – specifically the return of 12% payouts. Last year, there was a 20% payout which created a designated top prize of $3.1 million. At the 12% payout, that same field size would award a top prize of approximately $4.6 million!
▪ MARCH 21-23: Event #14 – $6,000 POKERSTARS ASIA OPEN ($2 Million Guarantee, Unlimited Re-Entries)
The PokerStars Asia Open has had the biggest facelift amongst key events. We've decided to fully unleash the potential of this event which, last year, had 483 entrants for a $2.34 million prize pool.
This time? Buy-in has been bumped from 5K to 6K; Re-entry has gone from limited to unlimited; and, the prize pool guarantee has increased from $1 million to $2 million. Don't sleep on this!
▪ MARCH 23-25: Event #18 – $100,000 APPT HIGH ROLLER (Shot Clock, Unlimited Re-Entries)
Last year's High Roller was arguably the most impressive field at an amazing 180 entrants for a $17.46 million (USD $2.25M) prize pool. If you think that number is just a few people with loads of re-entries then let me point out that there were 140 unique entrants. If you're considering any of the APPT high stakes tournaments then you definitely want to play this one.
For the complete APPT Macau schedule please visit www.pokerstarslive.com/appt/macau/schedule/
*All PokerStars LIVE Macau events are subject to regulatory approval.
Back to Top