We've been dishing out Platinum Passes and catching up with Super High Rollers. We've been hearing from the GPI's leading lady, and from our own rock-god turned poker photographer. Here's a gallery of all the work from PokerStars Blog's video team here in Macau:
---
FACING THE BIG-BETTING AMATEURS
Randy "nanonoko" Lew and Celina Lin were two of the stars of the recent PokerStars Championship Cash Challenge episode. Here the two of them discuss how they fared in an action-packed event.
---
KRISTEN BICKNELL: HIGH ROLLER CHAMPION
Near the start of the tournament calendar here in Macau was the APPT National High Roller. Two days later and Kristen Bicknell was the champion.
---
POKER'S JOE GIRON
He cut his teeth as a newspaper photojournalist before becoming a rock photographer extraordinaire. Now he's poker's Joe Giron. Catch up with the man behind all the best poker imagery.
---
JIAN CHEN: PLATINUM PASS WINNER
He learnt poker only 15 months ago, but Jian Chen booked his place to the Bahamas thanks to a spectacular Platinum Pass victory at APPT Macau.
---
DANIEL DVORESS
Without question, one of the best poker players in the world, Daniel Dvoress shares his insight into the Super High Roller world.
---
ALEX FOXEN DOMINATES SUPER HIGH ROLLER
As Bicknell was winning her title (above), her boyfriend Alex Foxen was sitting down to play the Super High Roller event. Continuing their personal dominance of this festival, Foxen closed it out for close to US$1 million.
---
PLATINUM PASS #1
It's all about the Platinum Passes these days, and here's the first to be handed out in Macau this week. It went to Shuize Cai, who happened to be playing in his first ever tournament. Now he's off to the Bahamas!
---
PARTY TIME
They throw a good party here in Macau, and this year's APPT Macau was no exception.
---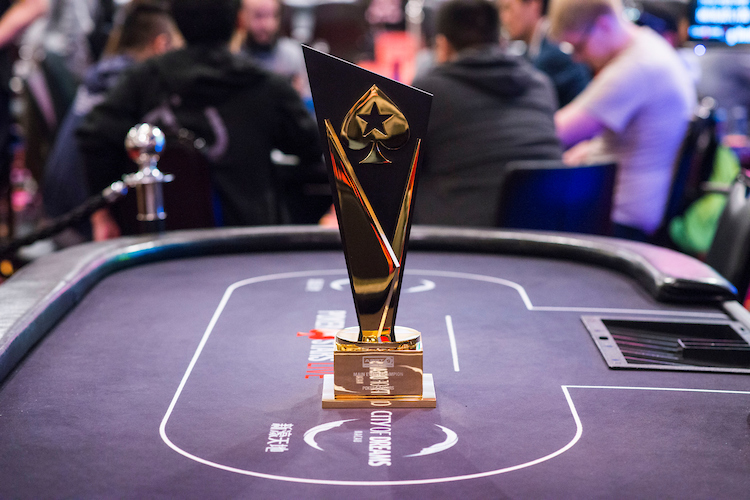 APPT Macau trophy
Back to Top
Study Poker with
Pokerstars Learn

, practice with the PokerStars app

Try our Free Scholars Leader Board to practice your new skills.
Quick Links
Learn
Practice
Chat with us
Watch and share