The 2018 APPT Manila (August 4-12) is just around the corner and early signs indicate a high likelihood of another record-smashing poker festival!
With such a positive outlook, you'd think organizers would be happy, sit back, and just get the final preparations ready. You'd be thinking wrong though.
Instead, PokerStars LIVE Manila has just confirmed that they will be adding a fifth PSPC Platinum Pass* to the nine-day series! That means there is now USD $150,000 (or ₱8 million) in added value!!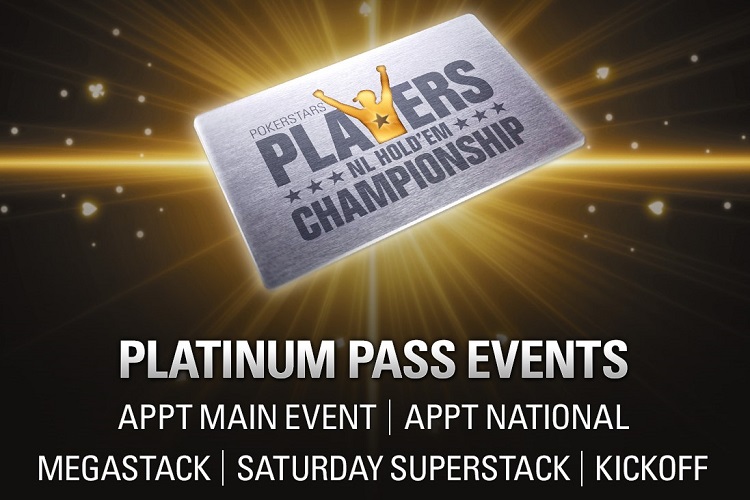 The opening APPT Kickoff event will now award a Platinum Pass to the winner in addition to the previously announced Platinum Pass Events which include the APPT National, Megastack, Main Event, and Saturday Superstack.
In total, this year's APPT Manila will boast more than ₱38 million in guaranteed prize pools and added value!
*For more info on the PSPC Platinum Passes, and how to win them, please visit: www.pokerstarslive.com/pspc/pass/
PLATINUM PASS EVENTS
Aug 4-5: ₱15,000 APPT Kickoff (₱3 Million Guarantee)
Aug 5-8: ₱30,000 APPT National (₱5 Million Guarantee)
Aug 7-8-: ₱20,000 Megastack (Shot Clock, Big Blind Ante)
Aug 9-12: ₱55,000 Main Event (₱20 Million Guarantee)
Aug 11-12: ₱30,000 Saturday Superstack (₱3 Million Guarantee)
For the complete APPT Manila schedule please visit www.PokerStarsLive.com
Follow us on Twitter at @PSLiveManila with hashtag #APPTManila
Back to Top
Study Poker with
Pokerstars Learn

, practice with the PokerStars app

Try our Free Scholars Leader Board to practice your new skills.
Quick Links
Learn
Practice
Chat with us
Watch and share