Were you tuning in to Arlie Shaban's Twitch stream yesterday? If so, you would have seen him accept the fifth challenge in the '12 labors of Arlie'.
With a little help from none other than Jaime Staples.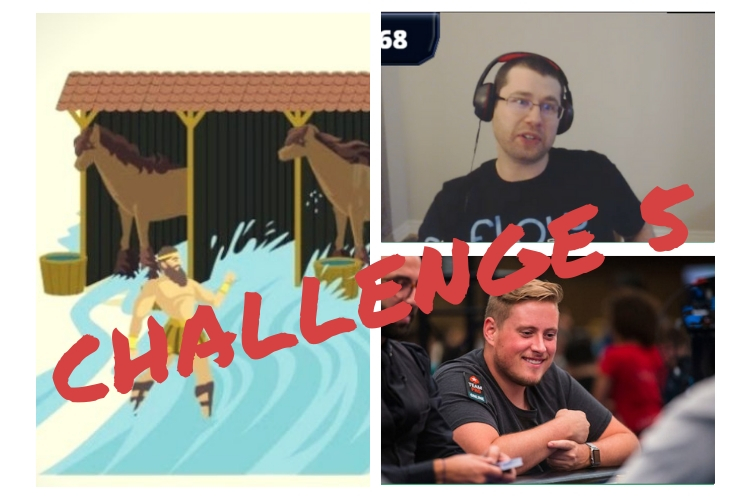 A freshly-cut Arlie gets on call with Staples
Y'see, the Poker Gods told Arlie that in the original 12 labors, the King decided to send Hercules to clean mythological amounts of dung, just to humiliate him. We're talking mountains of the stuff.
"You'll be glad to hear we don't want to humiliate you, Arlie," they said. "In fact, we want to do exactly the opposite. We don't want you to deal with anyone else's crap. Just your own."
This would result in a call with Staples, who would advise Arlie on ways in which he could improve his Twitch stream.
Check out the whole call right here:
Watch Highlight: Phone Call with Arlie from PokerStaples on www.twitch.tv
Now it's down to Arlie to take his Twitch stream to the next level.
As Jaime told him, Arlie will have to work on:
1) Improving his stream
2) Branding
3) Mindset
In the meantime, we'll we wait for labor #6.
---
Opening a PokerStars account is easy. Click here to get an account in minutes.
---
Back to Top
Study Poker with
Pokerstars Learn

, practice with the PokerStars app

Try our Free Scholars Leader Board to practice your new skills.
Quick Links
Learn
Practice
Chat with us
Watch and share