Big guarantees and 26 events. What else could Manila Megastack promise?
At what stage of planning a poker festival would you introduce the world's biggest multi-coloured water fountain?
Would it be after mentioning that the tenth Manila Megastack runs from December 7 to 16, 2018, giving you nearly four weeks to plan your trip?
That would be about now.
Would it be after you mentioned the ₱17 million guaranteed prize money, across 26 events, which makes for some great value for players on that side of the world?
Because that would be here.
Perhaps it would be after mentioning that the previous Manila Megastack Main Event winner was Ignatius Ee Joo Meng from Singapore, who earned a first prize of ₱4,000,000 (US$74,403). Not before he topped a field of 696 players.
That would be here.
It could be after some details about the highlights of the festival. Events like:
Kick-off: (₱3 Million Guarantee) December 7-9 – ₱12,000
NLH Freezeout: (₱3 Million Guarantee) December 13-14 – ₱55,000
Saturday Superstack: (₱1 Million Guarantee) December 15-16 – ₱20,000
Main Event: (₱10 Million Guarantee) December 14-16 – ₱30,000
Or would you mention it after announcing where all of this would be taking place?
Because the Manila Megastack next month has a new venue, the luxurious Okada Manila (pictured), which will be the new home of PokerStars LIVE Manila.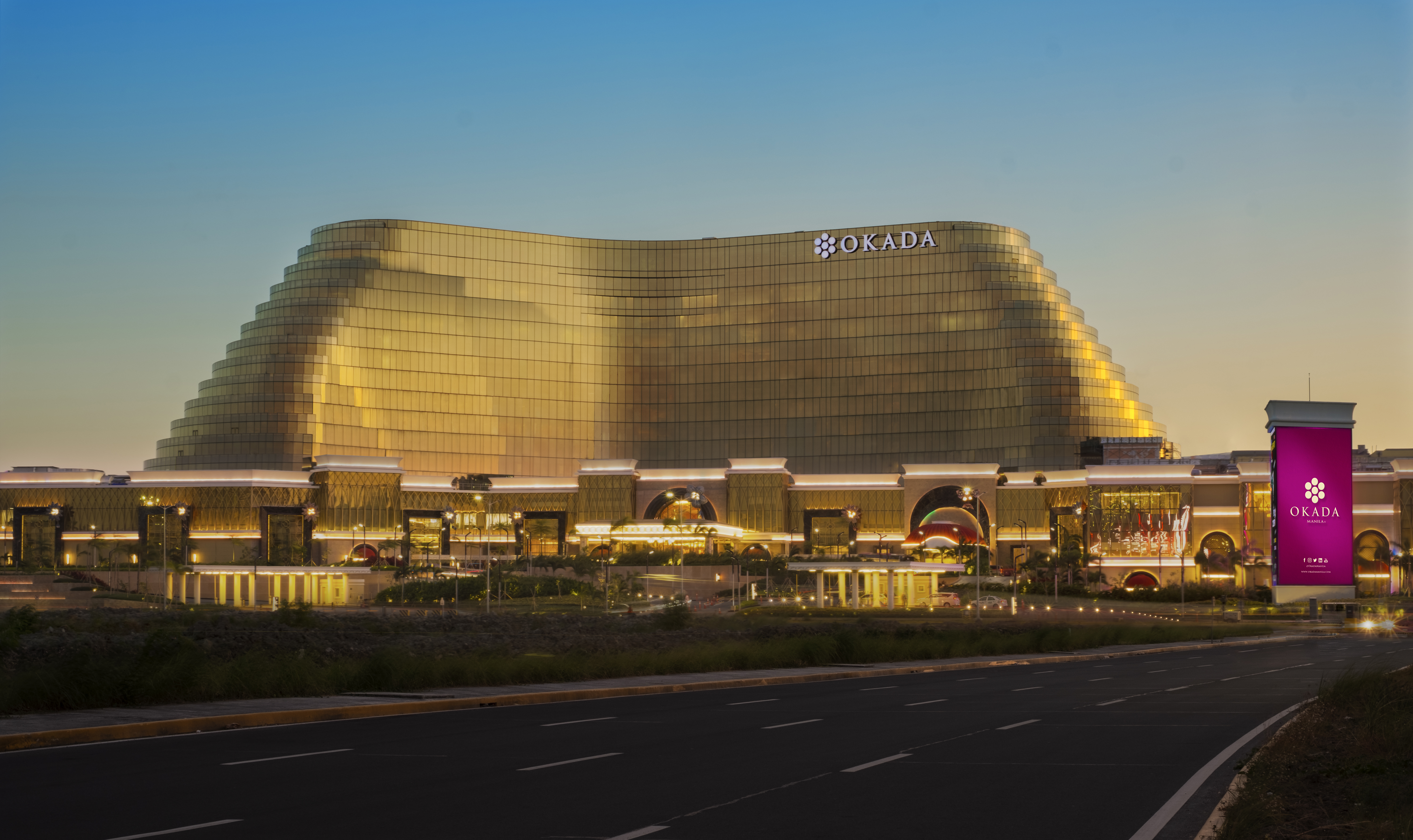 Okada Manila, the new venue for the PokerStars LIVE Manila Megastacks next month, which as well as 26 events and ₱17 million guaranteed, is home to the world's largest multi-coloured water fountain
Put aside for a minute that it has 500 rooms (up to 993 when it's completed). Or that it has 12 signature dining outlets serving international cuisine.
Or that it has Southeast Asia's largest indoor beach club (so you can get an indoor tan), or even that it has 500 table games to enjoy.
And that the new poker room will be in the Coral Wing of Okada Manila, offering eight cash game tables with a wide range of limits to accommodate players of all abilities.
Just note this:
It has the world's biggest multi-coloured water fountain!
In fact, the only thing stopping you calling a cab and heading to the airport right now is that you'll have to wait a little longer for the official opening of the PokerStars LIVE poker room.
Until then find the full schedule on the PokerStars LIVE Manila homepage.
Back to Top
Study Poker with
Pokerstars Learn

, practice with the PokerStars app

Try our Free Scholars Leader Board to practice your new skills.
Quick Links
Learn
Practice
Chat with us
Watch and share