If we know one thing around here, it's that Play Money poker is a serious business. Players expect a great PokerStars experience whatever the stakes.
It's why we're making a few changes to the Play money tournament schedule.
The plan is simple: More features and more fun.
And that means a host of improvements.
We're starting with more options for players looking to build their bankrolls – a bigger variety of buy-ins, with re-entry for all high buy-in events, meaning more opportunity to play.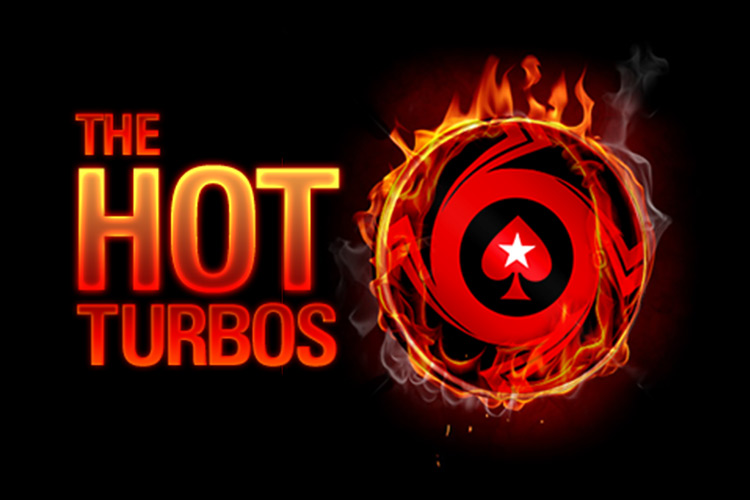 Hot Turbos are among the new features to the Play Money tournament schedule. Details of these, and other events, below
New events like the Mini Daily Dash [Zoom Hyper], which has a buy-in of 100,000 and a 25,000,000 guarantee.
For High Rollers, the Daily Dash [Zoom Hyper] has a 5,000,000 buy-in, with a 500,000,000 guaranteed.
Then there are new events like the Daily Takedown, a Progressive Total KO with four players per table. That has a 25,000,000 buy-in and an enormous 750,000,000 guarantee.
That adds up to a lot of chips, and a lot of new chances to win.
We've also taken steps to make it easier for new players to get tournament experience.
We're reducing the daily tournament buy-ins from 20,000 to 10,000 chips, so you can get into the game every four hours. Play more, learn more, and win more.
Ready to get started? Check out the new tournament schedule in the Tournament Lobby.
Guarantees will increase every hour of every day. We want you to have more chances to win more, whatever time you log in to play.
We're hosting more Play Money Majors too, with even bigger guarantee.
And new formats, with Win the Button, Bubble Rush, and Total KO all becoming part of the daily play money schedule.
You can try short-handed play with new heads-up, 3-handed, 4-handed, and 8-handed tables. It will also make finding the game you want much quicker.
We're also adding new special tournaments directly from the Real Money schedule. Such things as Bigs, Hots, and Bounty Builder events.

And for the Play Money High Roller community, new tournaments will feature even bigger buy-ins, from 50,000 through to 250 million chips.
And how best to put your new bankroll to the test?
How about taking on some of the best players in the game?
We'll be hosting some special tournaments featuring Team Pros Barry Greenstein and Chris Moneymaker. Look out for details of those in the coming weeks.
All of this and the same features from the old schedule.
You can get started right away by visiting the tournament lobby.
Back to Top
Study Poker with
Pokerstars Learn

, practice with the PokerStars app

Try our Free Scholars Leader Board to practice your new skills.
Quick Links
Learn
Practice
Chat with us
Watch and share