Flick through the poker history book and you'll find some incredible stories.
Nikola Damcevski may have written a new one.
Last weekend proved to be an eventful Saturday afternoon for the Frenchman. It went something like this.
Damcevski opened a PokerStars account at 1:01pm.
Admin done, he made his first deposit three hours later at precisely 4:01pm.
Then, without really knowing what it meant, he clicked on something that said: "EPT Monte Carlo' Spin & Go (buy-in: €12.50)"
14 minutes later Damcevski was on his way to Monaco.
"I didn't really know what the EPT package was," admitted Damcevski. "But when I won it, I started looking for more info about it."
Nikola Damcevski intends to find out just how far he can ride this beginner's luck
After a bit of googling, Damcevski found the info he was looking for.
He'd won a package worth €8,500 and was on his way to one of the biggest poker tournaments in the world – in one of the most glamourous locations in the world.
Not bad for a recreational player of three hours 14 minutes, who in his own words just wanted to play some online poker.
"I'm a recreational player, said Damcevski. "One of my friends advised me to go to PokerStars, so I did. Then I tried the Spin & Go format and I won. This is beginner's luck with no doubt."
Beginners' luck may be, but you'd be a fool not to see how far that luck could take you.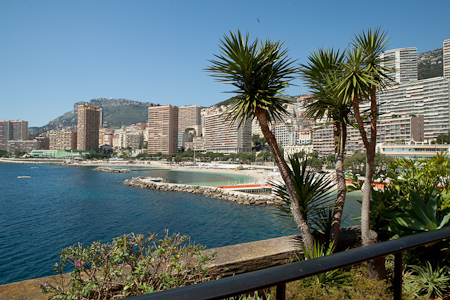 I will obviously try to enjoy the experience to the maximum and why not make a good performance," he said. "With a little luck everything is possible.
And he would know.
Keep track of Damcevski's performance in Monaco when live coverage of the EPT Monte Carlo Main Event begins this Saturday.
Back to Top
Study Poker with
Pokerstars Learn

, practice with the PokerStars app

Try our Free Scholars Leader Board to practice your new skills.
Quick Links
Learn
Practice
Chat with us
Watch and share