Let's face it, you're likely reading this at work, having a "quick" break from the reports, projects, and that TK-421 requisition form your boss needs on their desk by Friday morning.
And all you're thinking about is poker.
Well, you might not be able to play poker at work. But you can at least listen to some.
The Poker in the Ears podcast will take the monotony out of that paperwork. It might even make the process of getting it done a little easier on your soul.
---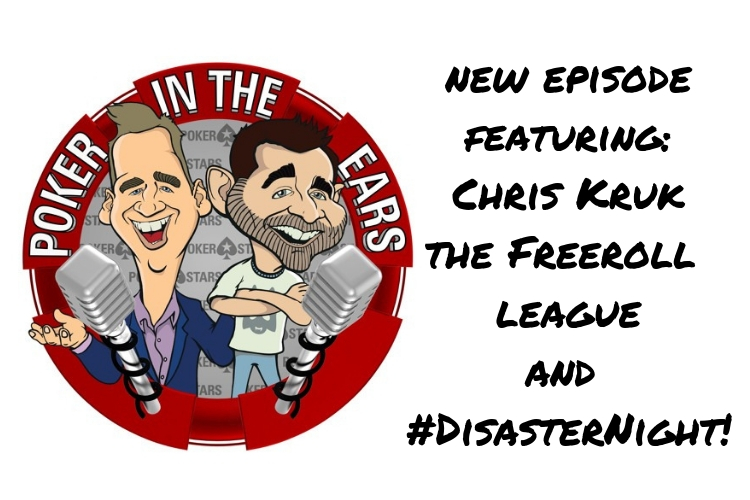 ---
So, put your headphone on, get your head down, do the work, and switch on the latest episode. And if you burst out laughing, blame it on the TK-421 requisition form.
Here's the team to introduce the latest episode, which this week features Canadian high roller Chris Kruk.
"James and Joe discuss #DisasterNight on Twitch, explaining what went wrong with the freeroll, and what they're doing to make things right.
"They also run through this week's poker headlines, which include results for Chris Moneymaker and an altruistic Lex Veldhuis fan, and break down the three #PCA2018 Super High Roller TV shows (available to watch at YouTube.com/PokerStars).
"The boys are joined by Chris Kruk, a Canadian player who features in the first two episodes, and inspired Joe's latest meme: "You got Krukked!"
"There's new info on the #PokerInTheEars Freeroll League, including the all-important Star Code for Game 2 (which WILL work). And Kevin McDonnell from Dublin answers questions about the Kevin Bacon classic 'Footloose' in 'Superfan vs Stapes'."
Click for this week's episode.
Please don't forget to rate, review and subscribe to the podcast.
Back to Top