A little more information about the last six at the EPT Barcelona Main Event final table.
---
LIVE UPDATES | CHIP COUNTS | LIVE STREAM | PAYOUTS
---
Seat 1: Matthias Tikerpe, 27, Panu, Estonia – 7.1 million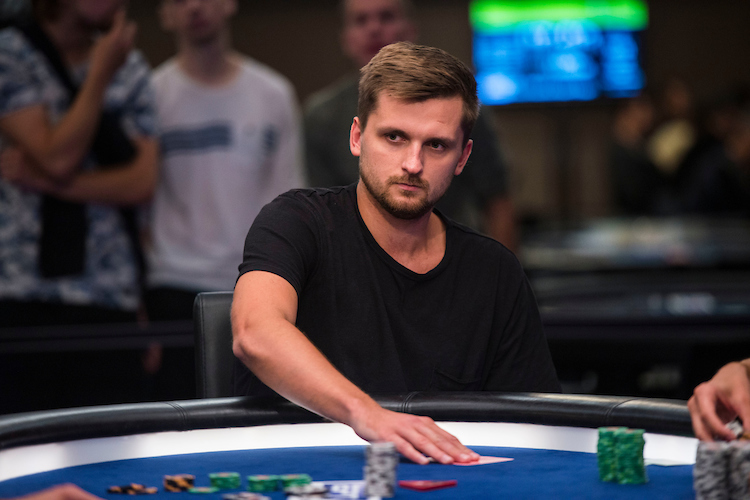 With a final table appearance here in Barcelona, Matthias Tikerpe is guaranteed to double his total lifetime earnings in poker, which currently stand at $240,000. The 27-year-old from Parnu can move to the top of the Estonian all time money list with a top-three finish. Tikerpe is the third Estonian player to appear on an EPT Main Event final table, following EPT8 Tallinn third-place finisher Raigo Aasmaa and PCA 2014 fourth-place finisher Madis Muur. This isn't Tikerpe's first deep run at this festival. He previously finished 23rd in the 1,527-strong €2,000 National for a €15,100 payday.
---
Seat 2: Piotr Nurzynski, 28, Poland – 15.425 million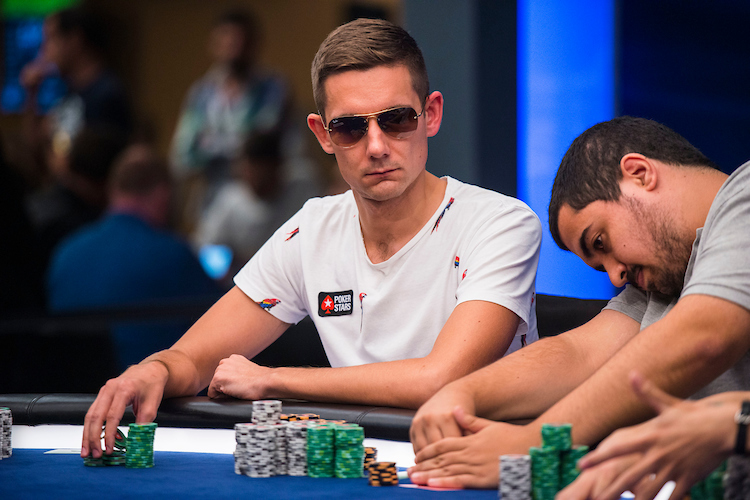 Piotr Nurzynski was originally a doctor but he decided to take a two-year break to travel the world with his girlfriend. They are both passionate surfers so they choose destinations that accommodate their hobby. Following a few stops in South America, Nurzynski returned to Europe after qualifying to the EPT Barcelona Main Event online at PokerStars. He managed to navigate his way all the way to the final table. Playing in front of the cameras is a completely new experience for the 28-year-old from Poland, but this isn't the first time a Polish player has run deep here. Sebastian Malec, who won in 2016, remains one of the most popular and memorable champions in the tour's history.
---
Seat 3: Rodrigo Carmo, 24, Almada, Portugal – 2 million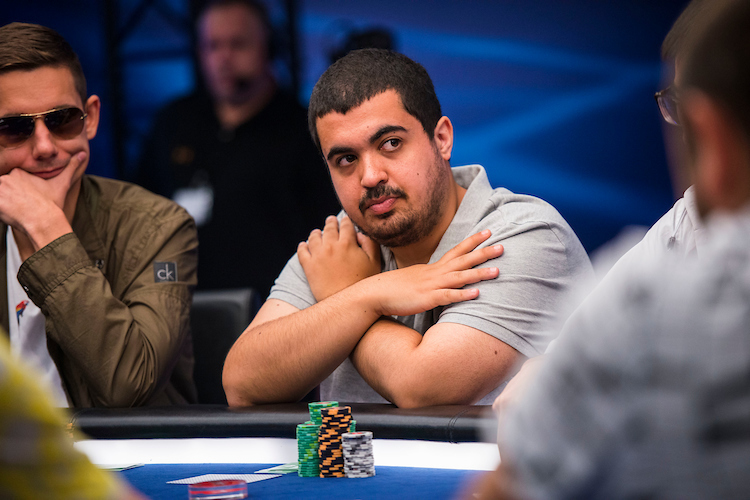 Rodrigo Carmo's live tournament résumé boasts only a few small results prior to this handsome score, totally a little less than $18,000. But the 24-year-old player from Almada is a professional poker player who spends most of his time playing online in a Portuguese, Spanish and French shared liquidity pool. Carmo has been playing poker since early 2016 and is currently a member of Polarize Poker, representing the coaching site as their Team Pro.
---
Seat 4: Haoxiang Wang, 25, China – 16.2 million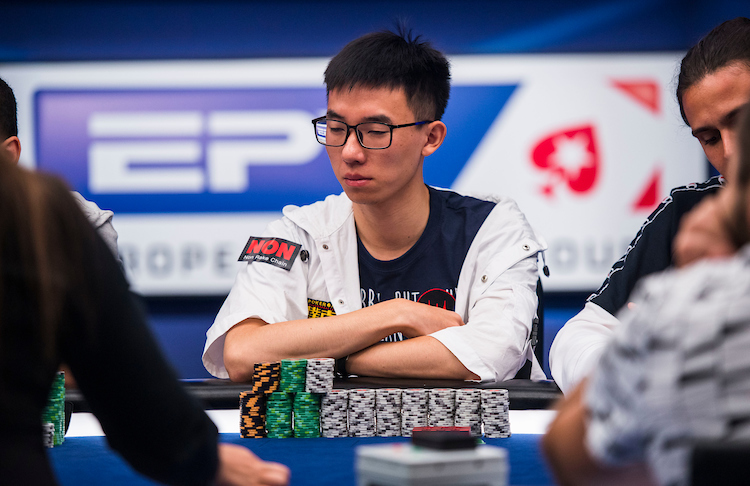 Haoxiang Wang has been playing poker for just over a year. He first picked up the game last summer. Wang studies in Nice, France, and it was his teacher who introduced him to the game. Wang is now trying to finish his master's degree while playing cash games on the French Riviera. Sometimes Wang joins local tournaments with a small buy-in, but this is his first major tournament outside of Asia. Wang chose to arrive at EPT Barcelona to see how his skills compare with more experienced players. Now he's made it to the final table and he already revealed that he'll come to EPT Prague. He said that he is considering moving to Macau to continue pursuing a poker career after he has finished his studies.
---
Seat 5: Pedro Marques, 25, Corroios, Portugal – 6.95 million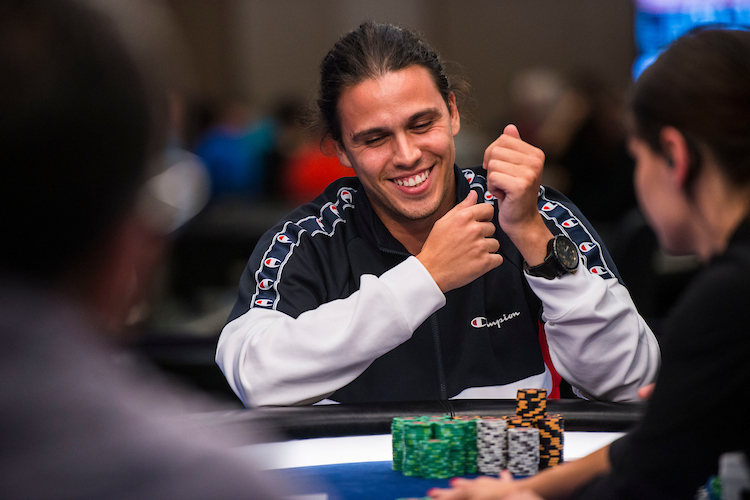 Pedro Marques joins his countryman and friend Rodrigo Carmo at the EPT Barcelona Main Event final table, and is the more experienced player of the two, having amassed more than $560,000 in live tournament cashes to date. The 25-year-old's best result came last year here in Barcelona. He made it to a four-way deal in the €2,000 PokerStars National High Roller, taking home €300,000. Marques also came third in a WPT event in Prague, while his previous deepest run in an EPT Main Event was a 46th place finish at EPT11 Barcelona. Marques sits in 13th place on the Portuguese all-time money list but an outright win here in the Main Event would catapult him all the way to the top.
---
Seat 6: Ognyan Dimov, 29, Veliko Tarnovo, Bulgaria – 10.125 million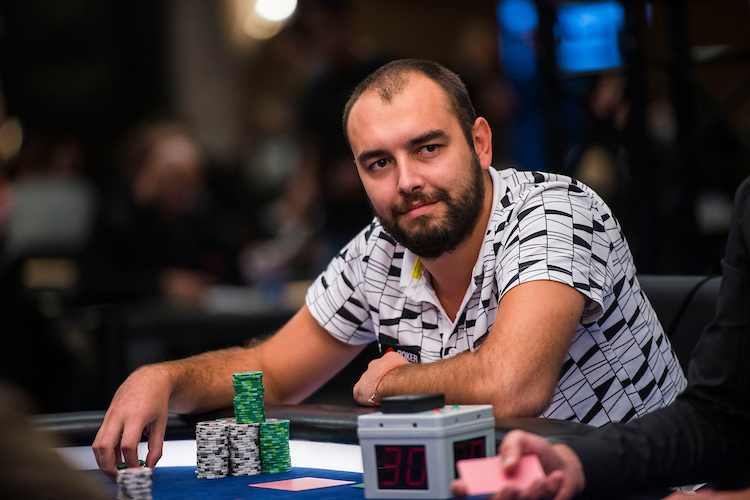 Ognyan Dimov is already an EPT Main Event champion: he won in Deauville in February 2015, when he was 25. Now 29, Dimov is having the best year of his poker career, having won his first World Series of Poker bracelet in the summer, which came with a near $380,000 payday. Having won a little less than €550,000 for victory in Deauville, Dimov no doubt has his eyes set on the €1.6 million top prize here and the distinction of becoming only the second person to win two EPT Main Event titles.
---
Information compiled by Jan Kores and Alex Hernando, EPT Media Co-ordinators. Photography by Joe Giron/PokerPhotoArchive
Back to Top
Study Poker with
Pokerstars Learn

, practice with the PokerStars app

Try our Free Scholars Leader Board to practice your new skills.
Quick Links
Learn
Practice
Chat with us
Watch and share