We're counting down the days until our EPT Prague coverage starts. To tide you over until Monday 10th December, let's take a look back at the previous Main Event winners.
---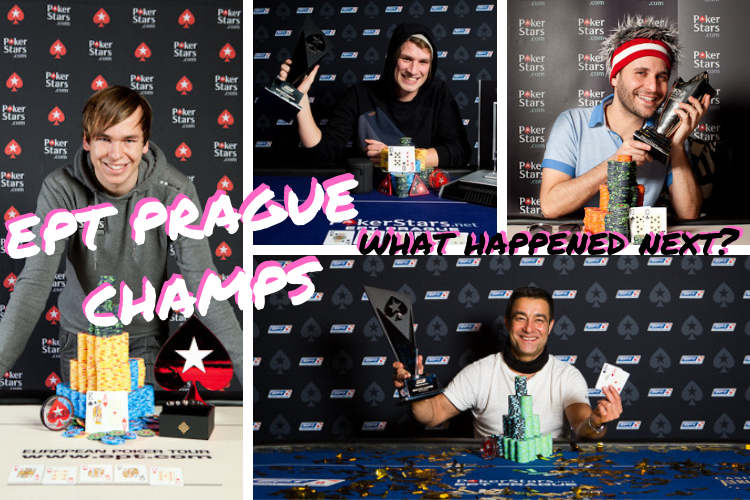 Technically, there have been ten EPT Prague Main Event champs (and one PokerStars Championship winner).
But what happened to them after their maiden EPT victories?
Let's take a look.
---
ARNAUD MATTERN (2007)
Winner of the inaugural EPT Prague back in 2007, Frenchman Arnaud Mattern claimed the title and €708,400 ($1,038,010) for his victory over the 555-strong field.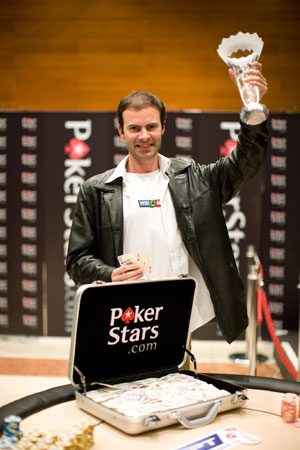 Arnaud Mattern became the first Prague champ
Since then, Mattern has banked another $1.2 million in career earnings, and came close to another EPT title. He finished third at EPT Tallinn 2010 for €160,000 ($212,067).
---
SALVATORE BONAVENA (2008)
Italy's Salvatore Bonavena became the next EPT Prague champ, defeating a 570-runner field to win €774,000 ($992,893).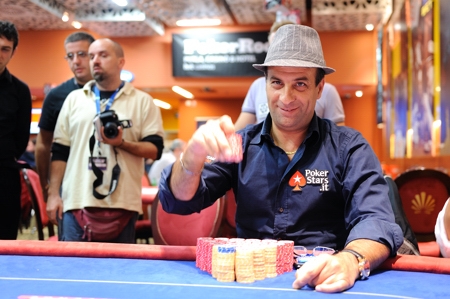 Salvatore Bonavena
Two years later in 2010 Bonavena enjoyed continued success, finishing fourth in a World Series of Poker (WSOP) event for $254,777, as well as taking down an Italian Poker Tour (IPT) Main Event for €155,000 ($224,781).
Bonavena has $3.12 million in career cashes.
---
JAN SKAMPA (2009)
Prague had its first homegrown winner in 2009 when Jan Skampa emerged victorious. He defeated a 586-player field and overcame a final table including Luca Pagano to bank €682,000 ($1,022,090) and the title.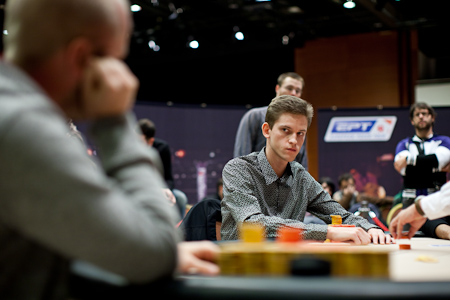 Jan Skampa
A month prior to his win, Skampa had finished fourth at EPT Vilamoura for €117,128. His poker career seemed to end in 2011, and by that point he'd took down a German Championship of Poker high roller for €33K.
---
ROBERTO ROMANELLO (2010)
One of the more recognisable names from the list of EPT Prague winners, Welshman Roberto Romanello took the title in 2010 for €640,000 ($846,180) and what remains his largest career cash to date.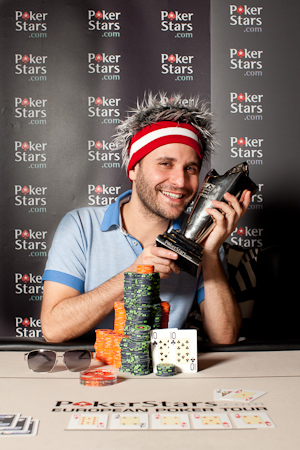 Roberto Romanello
He's had plenty of success since though, including a World Poker tour (WPT) title in 2011 for €140,685 and most recently a November 2018 €10K High Roller win in the Bahamas, good for $450K.
---
MARTIN FINGER (2011)
Another former champ still crushing at the highest level is Germany's Martin Finger. He became an EPT Prague winner in 2011 for €720,000 ($964,023).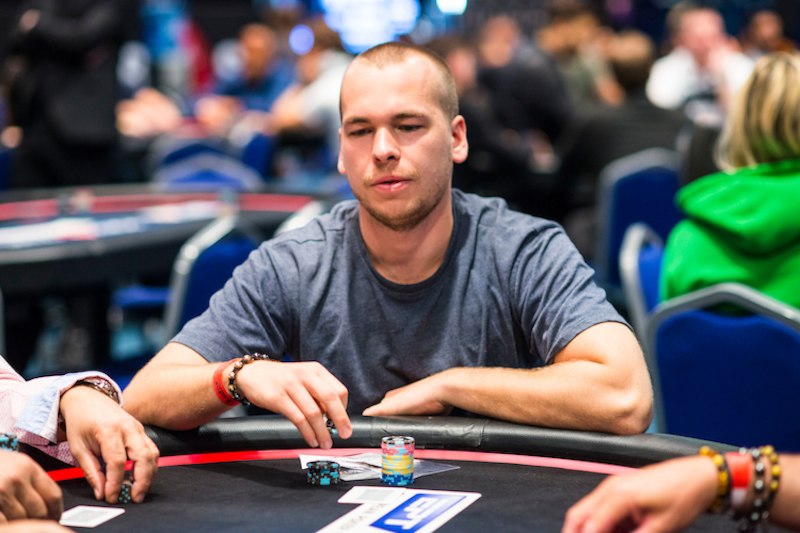 Martin Finger
Finger has eclipsed that win twice since, taking down the EPT Barcelona €25K High Roller in 2015 for €865,900, and the £50K High Roller at EPT London 2013 for £821K.
To date he has $7.6 million in career earnings.
---
RAMZI JELASSI (2012)
Sweden's Ramzi Jelassi became the champ in 2012 for a huge payday worth €835,000 ($1,091,417).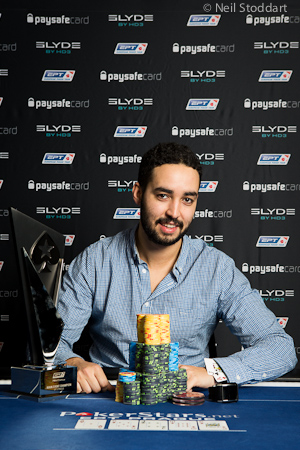 Ramzi Jelassi
Jelassi had already enjoyed plenty of poker success prior to his win, having won an IPT Main Event in 2009 for €170,000, and a €2,000 EPT Prague side event in 2008 for €129,300. He'd also cashed EPT Mains 11 times before finally taking down a title.
Since becoming an EPT champion, Jelassi seems to have put live poker on the back-burner. His last recorded cash was a 133rd finish in the 2013 WSOP Main Event for $50K.
---
JULIAN TRACK (2013)
Germany's Julian Track qualified for the EPT Prague Main Event online, and spun it into a championship worth €725,700 ($994,463) when he topped the 1,007-player field.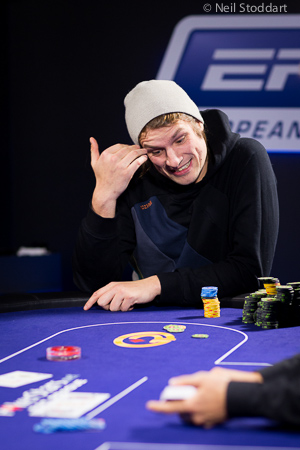 Julian Track
His final table was absolutely stacked, featuring the likes of Stephen Chidwick (3rd), Ole Schemion (5th), and Max Silver (6th). Still, he was able to get the win for his first ever live cash.
Track has just four more recorded live cashes since his win, as he predominantly focuses on online poker. In May 2018 he took down a SCOOP event for $34,440.
---
STEPHEN GRANER (2014)
The first Prague champ from across the pond came in 2014 when Stephen Graner claimed the title. His victory for €969,000 ($1,200,936) remains his largest career cash.
Stephen Graner
Graner is still on the grind though, as has notched up an impressive amount of cashes since. Another notable score is his fourth-place finish in the 2014 WSOP Millionaire Maker for $273,854.
He has $2.27 million in earnings to date.
---
HOSSEIN ENSAN (2015)
Bouncing back from his sixth-place run at the 2015 EPT Malta (€153,700), and his third-place finish at EPT Barcelona in 2014 (for €652,667), Hossein Ensan claimed his first EPT title in Prague. With the trophy came €754,510 ($825,151).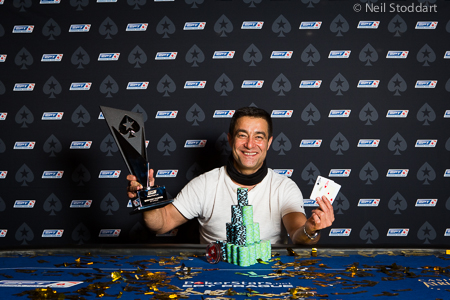 Hossein Ensan
Ensan remains a presence in live poker, having won a WSOP circuit event in 2017 for €184,812, and clinched a third-place finish in the 2017 $10K EPT Prague High Roller for €242,000.
---
JASPER MEIJER VAN PUTTEN (2016)
The first Prague champ to hail from the Netherlands, Jasper Meijer van Putten dominated his final table (which included David Peters) to take down the title and €699,300 ($740,133).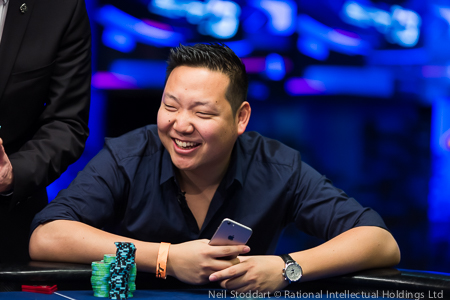 Jasper Meijer Van Putten
The following year Meijer van Putten returned to Prague and clinched another title, this time in the €10K High Roller for €150,000.
We featured one of Meijer van Putten's heads-up hands in our 'Five Classic EPT Prague Hands' piece yesterday, so check that out.
---
Honourable mention goes to…
KALIDOU SOW (2017)
France's Kalidou Sow became the first and last PokerStars Championship Prague winner in 2017 when he took it down for €675,000 ($795,456). Still, it's the equivalent of an EPT title.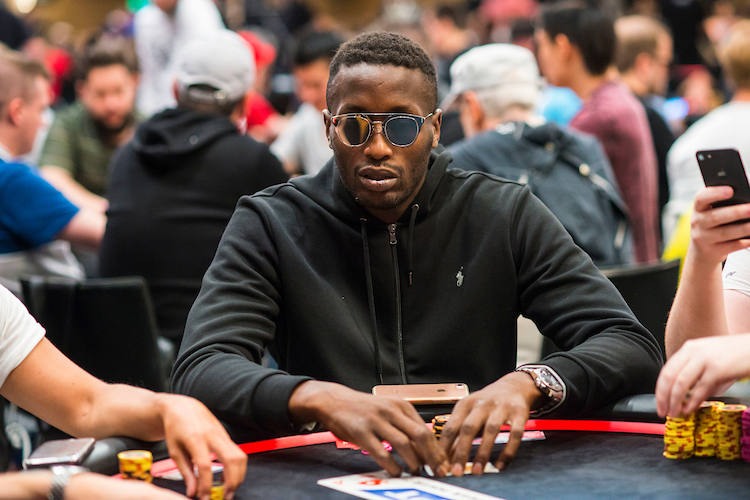 Kalidou Sow: Platinum Pass winner
Unfortunately for Sow, he was the last EPT champ to win a Main Event without also winning a $30K Platinum Pass to the Bahamas (the PSPC was announced during that tournament).
However, Sow quickly saw to that when he won the PokerStars Festival London Main Event a month later for £121,803. Yep: Sow won back-to-back Main Events in the only two tournaments he had played in that time.
Sow has been preparing for the PSPC all year, and we caught up with him recently to discuss his plans for January.
---
PokerStars Blog coverage from EPT Prague 2018 kicks off on Monday 10th December and runs until Tuesday 18th December.
Here are the key dates:
EPT Super High Roller (unlimited re-entry): December 10-12 – €50,000
EPT Main Event (single re-entry): December 12-18 – €5,300
EPT High Roller (single re-entry): December 16-18 – €10,300
The full schedule for EPT Prague is available here.
To make sure you don't miss anything, follow us on Twitter: @PokerStarsBlog.
<hr
Ready to sign up for PokerStars? Click here to get an account.
---
Back to Top