We have your next challenge ready for you Arlie…
But first: STOP READING OUT LOUD.
You are a guest on James and Joe stream, please don't read this out loud. Show it on your screen, but that is all.
Your next challenge is a difficult one.
You know the story of the Stymphalian birds, don't you Arlie?
They were man-eating creatures with beaks of bronze and sharp metallic feathers they would launch at their victims. Even their dung was toxic.
They caused a lot of pain and distress to our hero. So, brace yourself Arlie.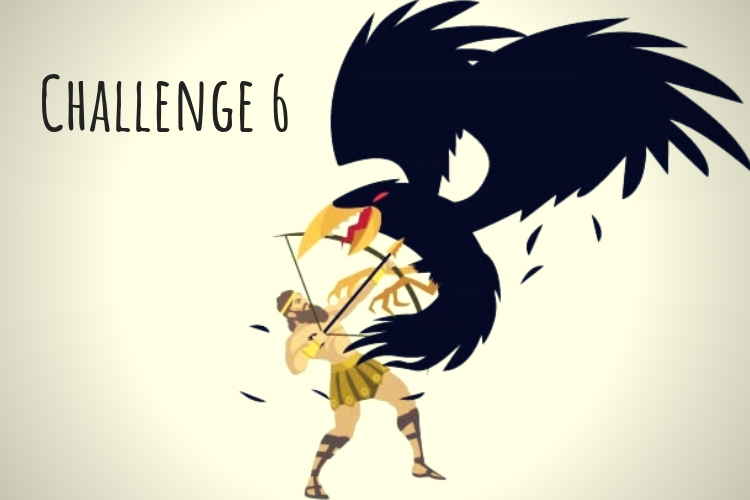 Because the wayward creature known as STAPHALIANTON is on the loose, having escaped the God JAMUS MOMUS HARTIGANUS.
What's more STAPHALIANTON has called upon his own army of birds to bring you pain.
It's up to you to survive this Arlie. This was a tough one, the gods had to intervene to save Hercules. We'll see what we do… For now, you just need to ENDURE it.
And there are rules you must abide by:
Follow ALL the instructions from STAPHALIANTON. Do what he says, if he asks you to dance, you dance.
Keep the STAPHALIANTON window chat on screen. Show us each one of his messages on screen (including these words your reading now) but don't read anything aloud.
And keep it cool Arlie, don't spoil the secret Follow along, but don't say anything about these messages, HARTIGANUS cannot find out. We need to see your best poker face.
One last thing.
From this moment on, no social media. The birds will be flying free there, and you are not allowed to join.
Go to it. And good luck.
The Poker Gods
Back to Top
Study Poker with
Pokerstars Learn

, practice with the PokerStars app

Try our Free Scholars Leader Board to practice your new skills.
Quick Links
Learn
Practice
Chat with us
Watch and share