The latest SCOOP Diary from Jamie Staples features a story you might be familiar with – getting it in as a 90 per cent favourite, but with predictable results. But, even after 12 hours of streaming he's still positive, if slightly exhausted.
Play in the exclusive SCOOP Diaries Freeroll
PokerStars Blog has teamed up with Jaime Staples for a freeroll featuring some amazing value.
We're giving away 25 x $109 tournament tickets for the SCOOP Main Event [Low] which has a guaranteed prize pool of $1,500,000.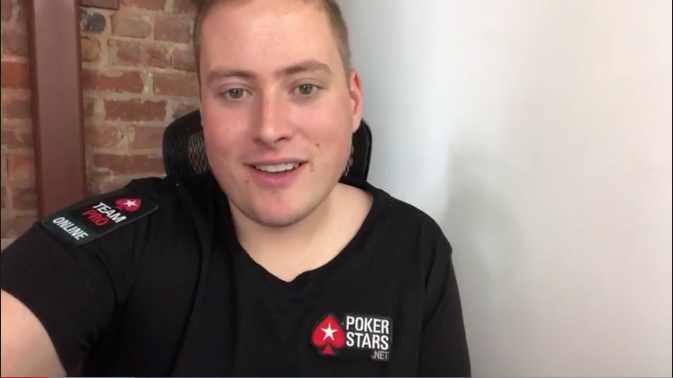 Earn a ticket into the freeroll by making a deposit of at least $10 using the code 'JaimeDiaries'. You'll then be credited with a ticket you can use to register for the SCOOP Diaries Freeroll on Sunday May 20. Find it by going to the Tourney tab on PokerStars and searching for 'Diary'.
Watch Jaime on Twitch NOW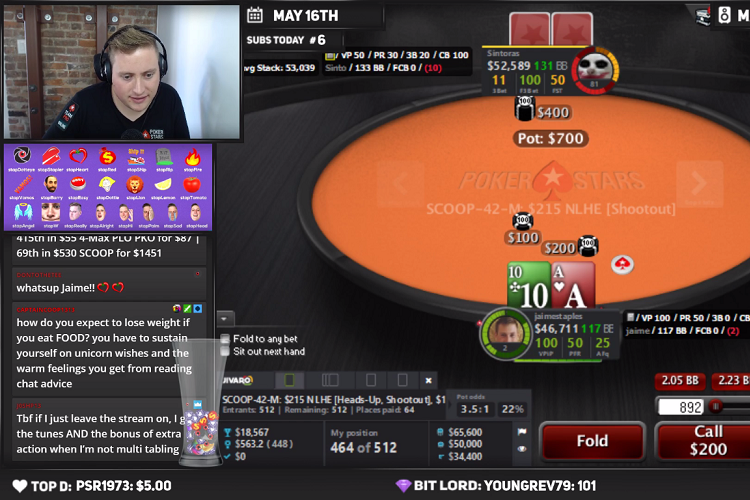 Staples on the stream train
Staples is streaming RIGHT NOW on Twitch so make sure you check in and tell him you've come from PokerStars Blog by leaving this message: !blogfan. You can find the stream right here.
Back to Top