The Main Event Final Table is set so let's take a look at the final nine who are hoping to become the inaugural Jeju Red Dragon Main Event Champion. (Words by Lisa Yiasemides and Ben Wilson, Media Coordinator for PokerStars LIVE Asia).
Seat 1: Guangliang Xiao, 34, China, 620,000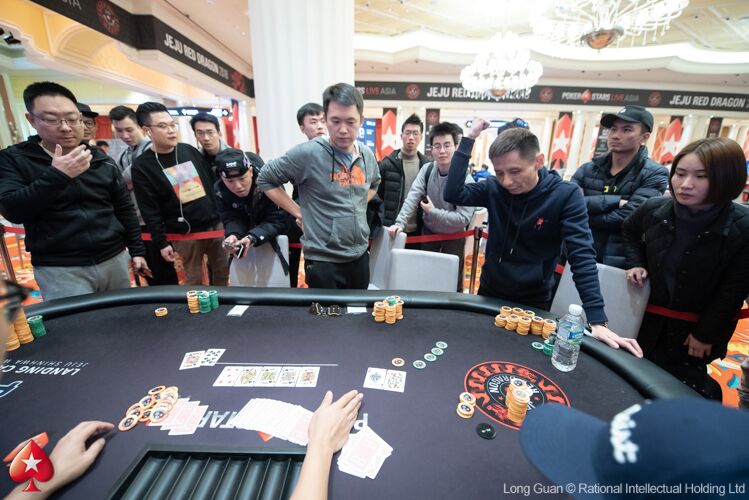 Guangliang Xiao (in grey)
Xiao has been playing poker for ten years and enjoys fishing in his spare time. He is one of three final tablists making their maiden cash a memorable one. This makes him something of a dark horse, which could be his best advantage as he starts the final table with one of shortest stacks.
He managed to survive at the end of day two when he got a double through pocket jacks and was looked up by ace-ten suited. He held and that saw him reach the final 26 today. Today he had a rocky time of it. He lost a three-way all-in with ace-king versus two pocket pairs (queens and eights), failing to hit the board but tomorrow is a new day and as always is the case in poker…anything can happen.
Seat 2: Yuechun Shi, 47, China, 700,000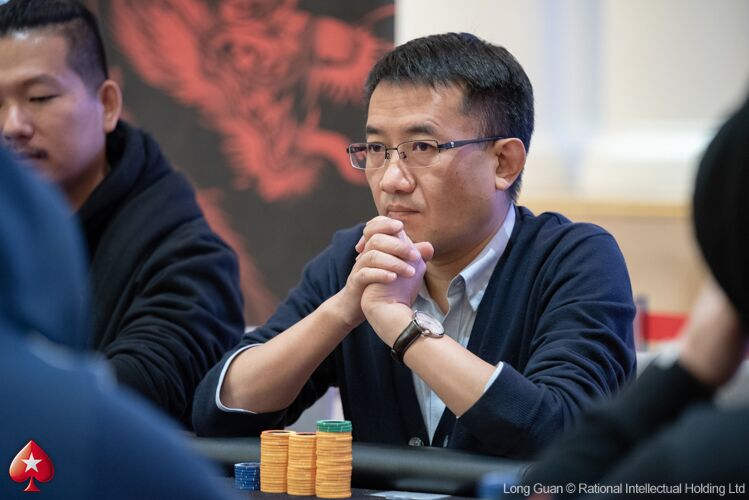 Yuechun Shi
Shi first got into poker playing online three years ago. He has two previous cashes but this is by far the most illustrious one to date. It will also see him bag his biggest cash by a mile, with more than ten times his previous best locked up for reaching 9th place.
Shi survived near the beginning of the day despite getting it in behind with ace-queen versus Bin Di's pocket queens. The happy-go-lucky 47 year old will return in 6th position so is in a decent spot to climb the money ladder some more.
Seat 3: Bin Di, 33, China, 1,410,000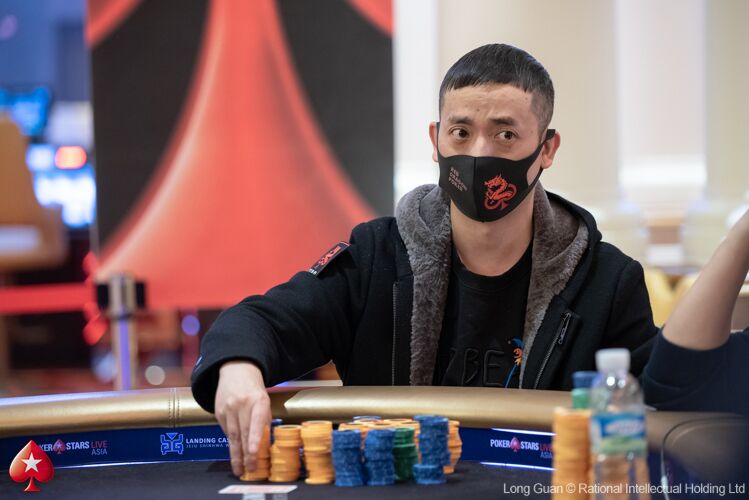 Bin Di
Di has been playing poker for 18 years but self-describes it as a hobby. He is another player at the final table who has not recorded any live tournament results…until now. The 33 year old also enjoys playing online games in his spare time, which may have influenced some of his strategy througout the tournament.
Di had a tricky start today, losing queens to Yuechun Shi's ace-queen in the first hour of play. He didn't let that hold him back though and plugged away to bring his stack back up. Bin Di's deep run really took off when there were 16 left. He was responsible for the double elimination of Jun Qian and last woman in the field – Wei Zhang – in a hand that saw him take the chip lead for the first time in the tournament. Though he has dropped somewhat since then, his 1.4 million stack is good for 4th place at the final table.
Seat 4: Qi Wang, 39, China, 2,165,000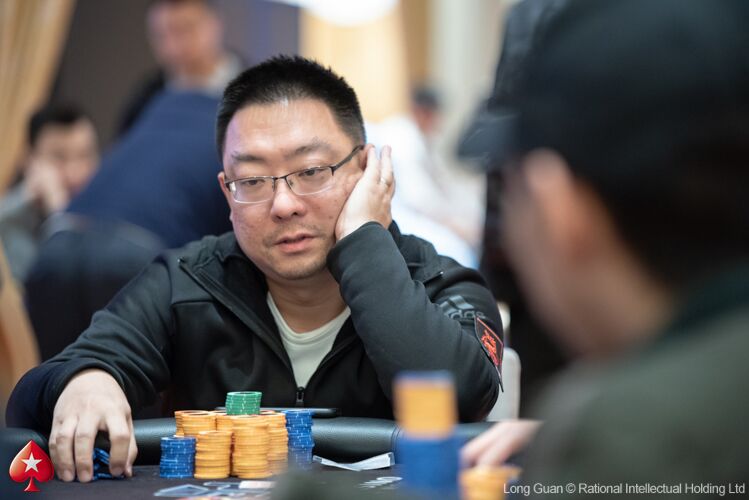 Qi Wang
Wang has been playing poker for six years and enjoys playing both live and online. To date he has $6,697 in recorded live tournament results. As with many of the other finalists, this is Wang's biggest success story to date.
The 39 year old began day three as the chip leader after knocking out fomer Red Dragon Champion, Bold Buyanjargal, in the closing moments of Day 2 as well as securing a double versus Ziming Chen. Wang also survived another three-handed all-in today, after tripling with queens versus Guangliang Xiao' ace-king and Tsz Fai Ton's pocket eights. He starts in third place tomorrow with over 2 million in chips.
Seat 5: Christopher Park, 32, USA, 650,000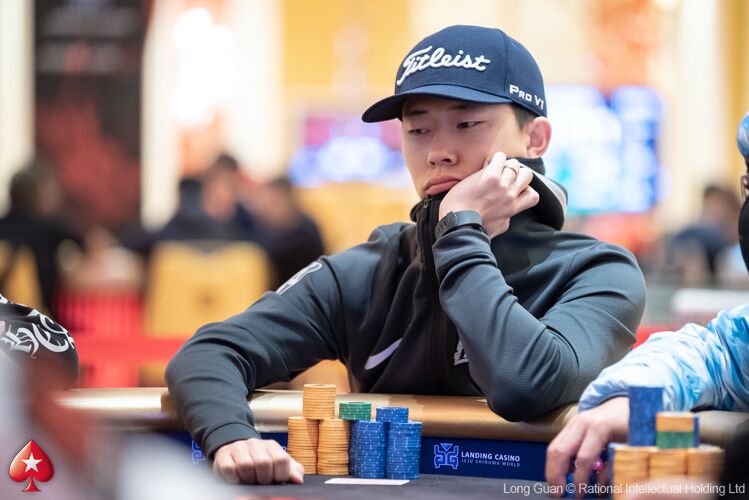 Christopher Park
Hailing from Irvine, California, 32-year-old Christopher Park is in the hunt for both his first tournament title and PokerStars LIVE title. With over $81,000 in live tournament winnings, Park's best result from a monetary perspective is a 442nd place finish in the 2018 World Series of Poker Main Event, which was good for $29,625.
A seventh or better finish will see Park bag a career best. The US player has flirted with the chip lead already after busting Liang Xu in 21st, but dropped back into the pack after clashing in a hand with Zhenru Xie, who will also be returning for the Final Table.
Park has his work cut out for him if he wants to take the title, and will be returning seventh in the pecking order.
Seat 6: Zhibin Zhang, 36, China, 1,300,000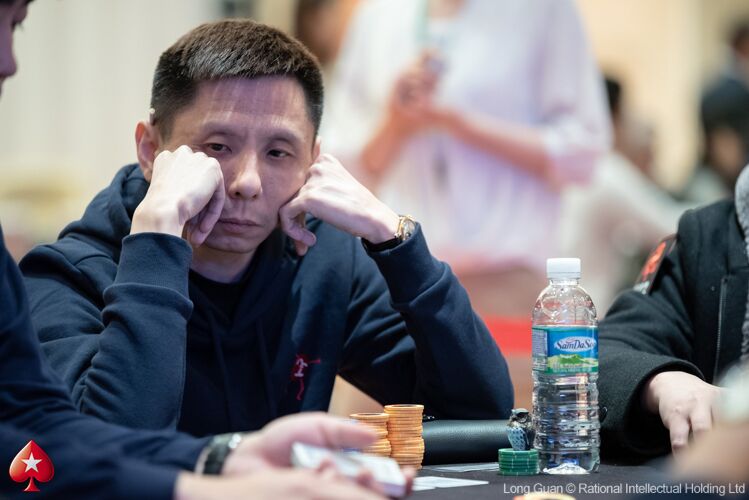 Zhibin Zhang
With four live cashes on his poker resume for $30,605 in live tournament winnings, 36-year-old Zhang has been playing poker for a little over two years.
This final table appearance marks a high point in Zhang's poker career and the Chinese player is already guaranteed a career best, regardless of where he finishes.
The recreational player will be returning fifth in the counts, scalping Zhiquiang Qian on his way to the last nine, and should the cards fall his way Zhang certainly has a shot at taking the title.
Seat 7: Zhenru Xie, 39, 2,460,000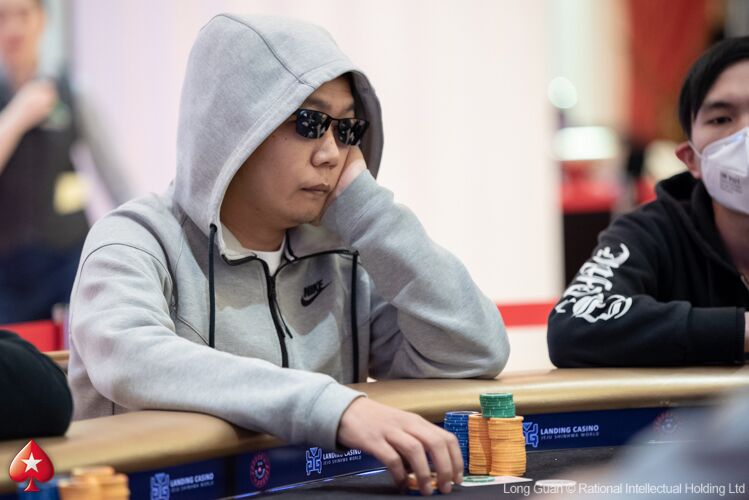 Zhenru Xie
The sole remaining previous Red Dragon Champion in the field, Xie has to be one of the favorites to take the title having defeated the 808-strong Main Event field back in August of 2014 for a $215,090 payday.
The 39-year-old has 15 years of poker playing experience under his belt, and boasts over $321,000 in live tournament earnings, though this is only his third ever tournament final table appearance.
Xie is in the hunt for his second PokerStars LIVE title and will be returning second in the counts with a stack of 2,460,000 after clashing in a big hand against Christopher Park two tables out; his pocket jacks turning a full house against Park's flopped trip threes to shoot him near the top of the counts.
Seat 8: Ho Yuen Kwok, 30, Hong Kong, 420,000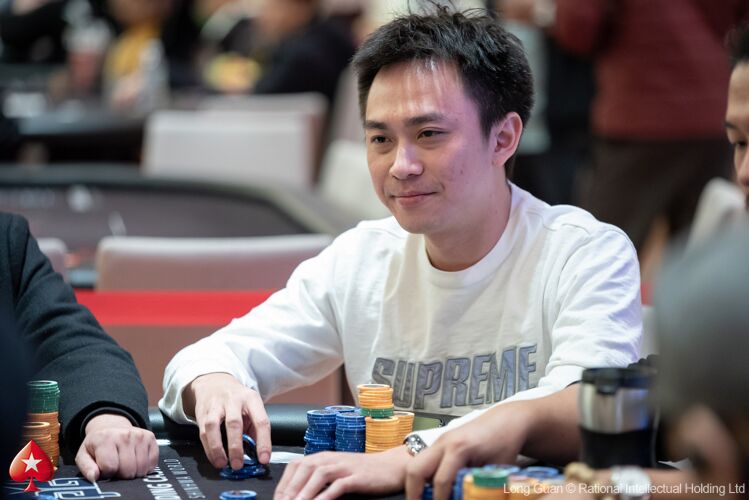 Ho Yuen Kwok
The 30-year-old Hong Kong native has been playing poker for five years and made the majority of his chips with pocket kings on Day 2. This provided the fuel to fire up his run at the final nine.
While Kwok has dropped down the pecking order somewhat, poker is all about timing, and he ducked and dived at the right time to make his first-ever live cash a memorable one and is guaranteed to make at least ₩24,520,000 (~US$21,790) on his Final Table debut.
While Kwok may be returning as the Final Table short stack with 420,000 in chips, players have made comebacks with far less, though he will need some run good if he wants a shot at the title.
Seat 9: Tae Hoon Han, 28, New Zealand, 2,555,000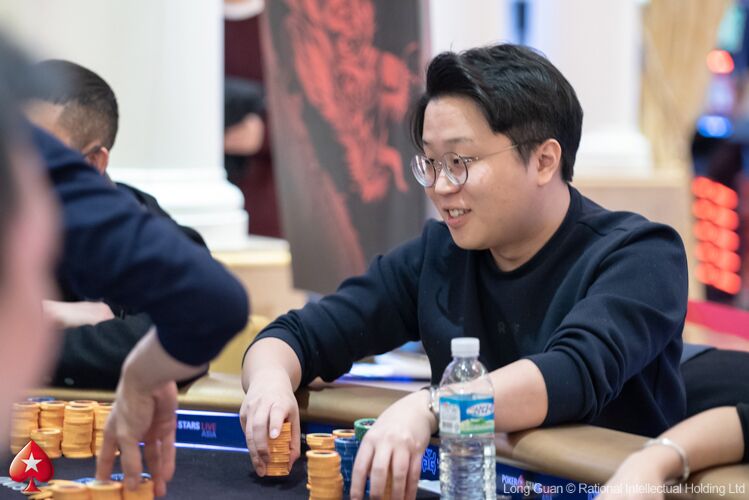 Tae Hoon Han
Tae Hoon Han is a man who is no stranger to making final tables in PokerStars Korean events. The 28-year-old took down the 2017 PokerStars Festival Korea Main Event, defeating Korea's Yuki Ko for a career best of $73,954.
Less than 12-months later the duo battled it out heads-up again in the APPT National at the 2018 APPT Korea, with Han taking the runner-up spot this time around for $20,671.
Continuing his run of form, Han will be returning with the chip lead and will have his sights set on adding a Red Dragon title to his list of accolades and $177,090 in live tournament winnings.
Back to Top
Study Poker with
Pokerstars Learn

, practice with the PokerStars app

Try our Free Scholars Leader Board to practice your new skills.
Quick Links
Learn
Practice
Chat with us
Watch and share