"It's better to be lucky than good," or so it's said. Some people, like Leandro Balotin, get to be both.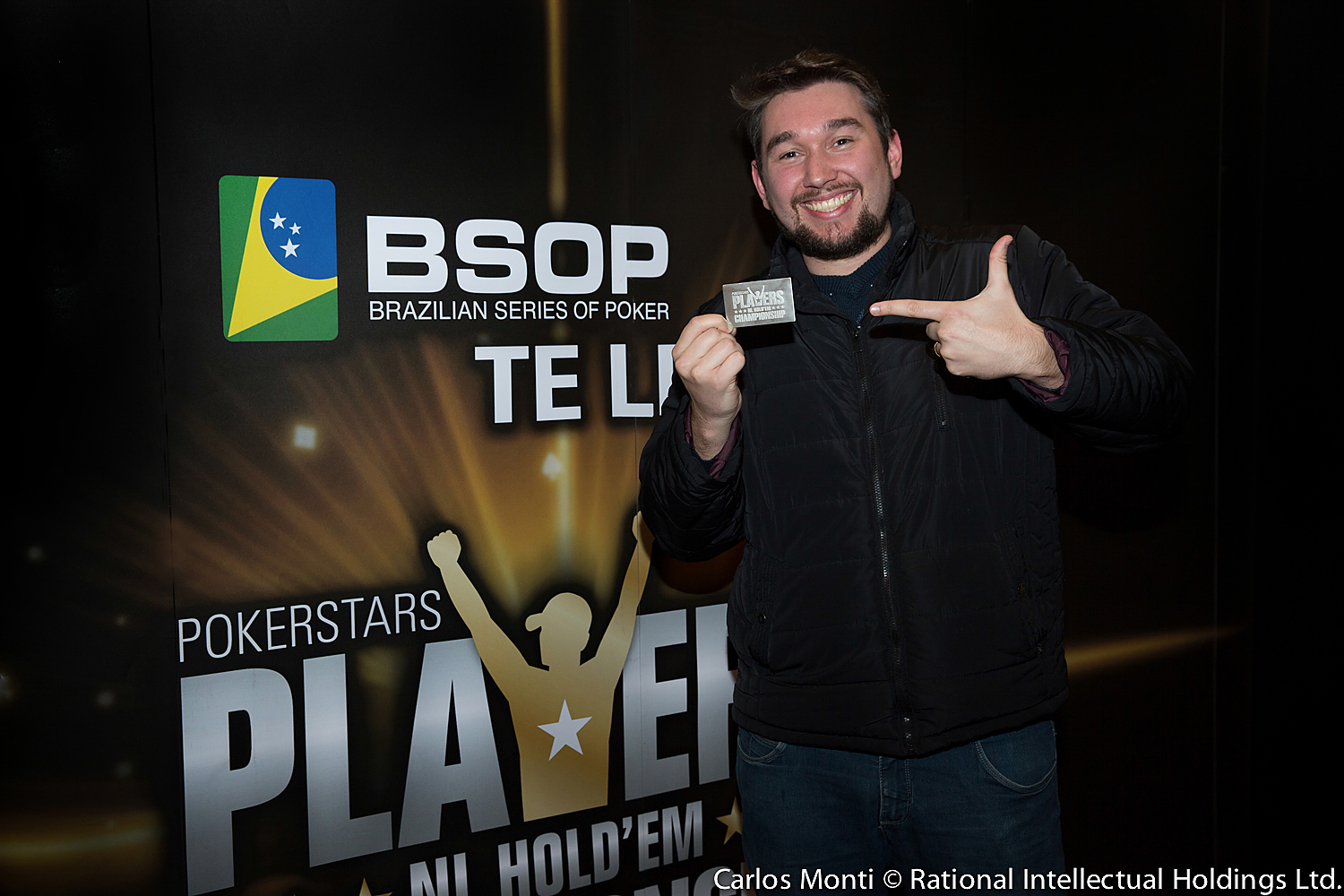 Platinum Pass winner Leandro Balotin
There was a time when Leandro's name popped up with some frequency in tournament results. A three-way chop in the Sunday Warm-Up, fourth-place finishes in the Super Tuesday and Sunday 500, and live final table appearances at the Brazilian Series of Poker and Latin American Poker Tour remain some of the highlights of his poker career.
In recent years, Leandro has moved away from the tables and plays just a fraction of the tournaments he once did. But when the BSOP came calling to Puerto Iguazú, Aregntina — just over the border from Balotin's hometown of Foz do Iguaçu, Brazil — both Leandro and his father made the time to play online satellites for the Main Event on PokerStars.
Both men won seats into the Main Event. Things didn't go well but there was a consolation: participating in the draw for one of 24 seats in an All-In Or Fold tournament awarding a Platinum Pass going to the winner.
Leandro's name was called and he took his seat. Soon enough he had progressed to the final three with the short stack. Then he pulled off a spectacular recovery heads-up against Fernando Konishi, winning three straight hands to lock up his seat in the 2019 PokerStars NL Players Championship.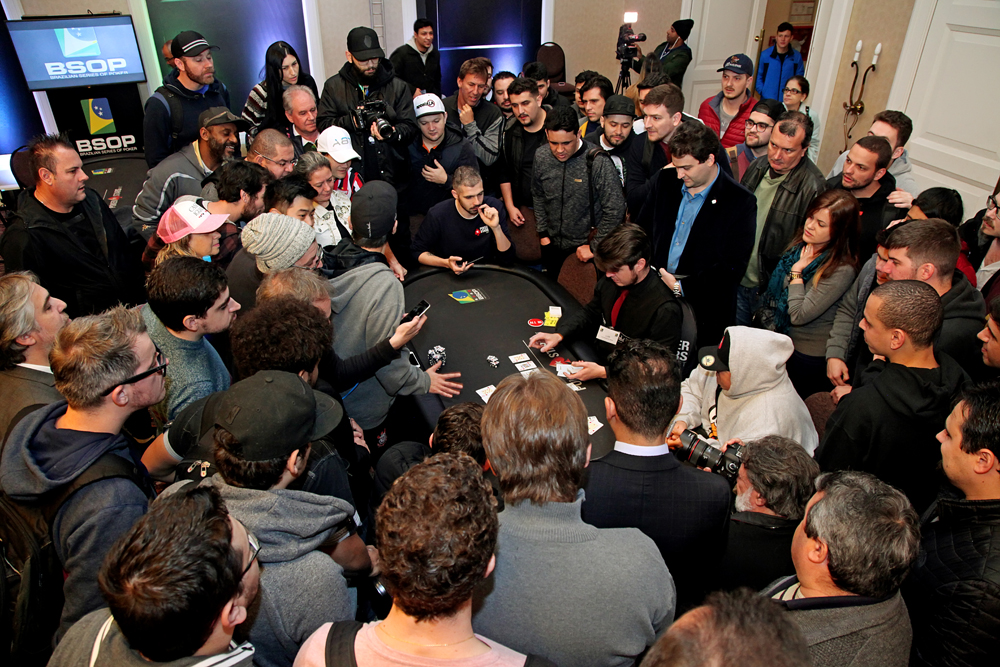 The BSOP crowd watches Leandro Balotin and two other finalists battle for a Platinum Pass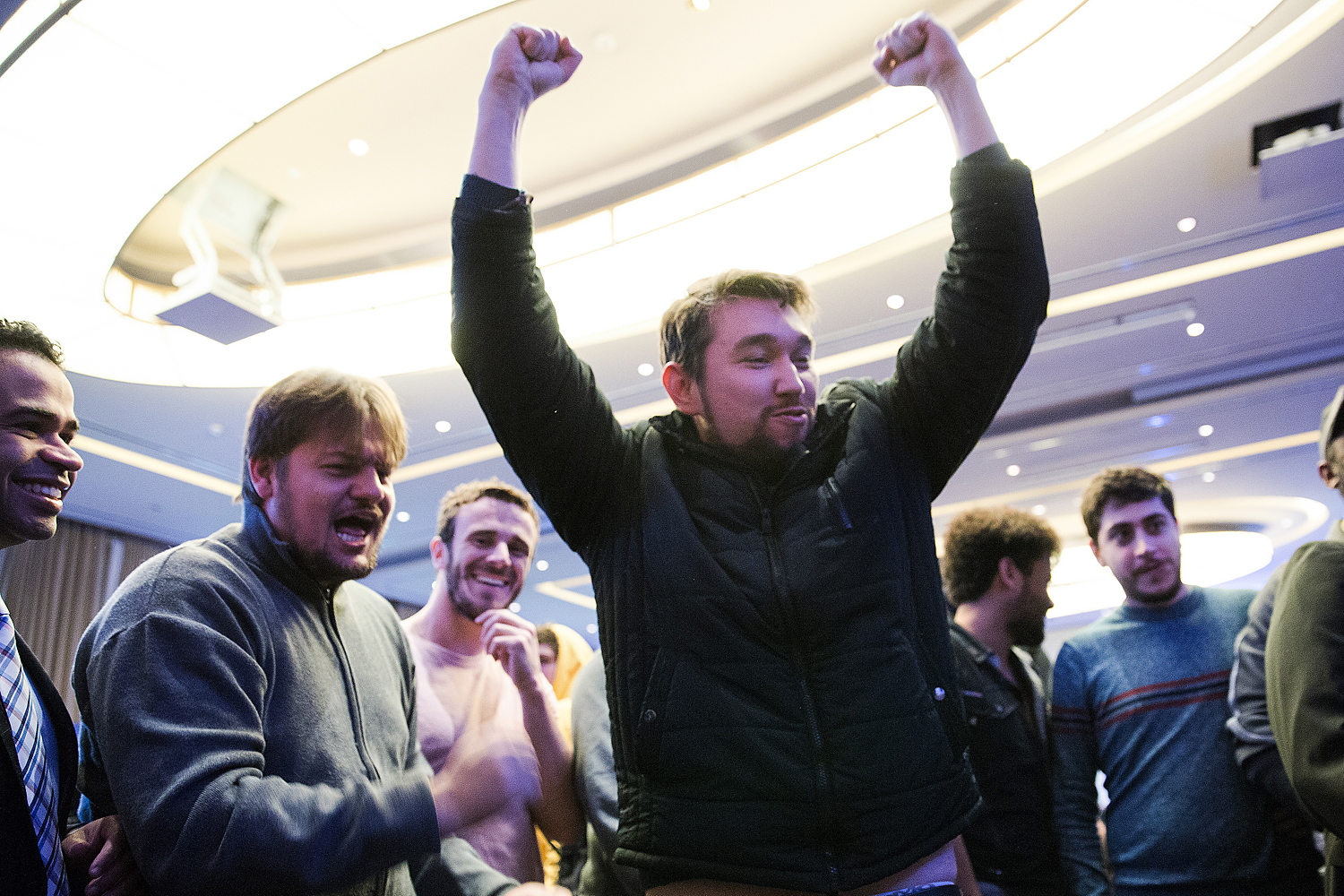 Leandro wins the All-In Or Fold tournament, and with it a Platinum Pass, at BSOP Puerto Iguazu
"It's a mix of feelings, because it's one of the biggest lucky runs I've ever had," Leandro said after his win. "It's all-in or fold. Most times you have nothing to do, you just have to cheer it up. I'm still in shock, because it's a $25,000 tournament. The biggest one I've played so far was $10,000 and it was already sensational."
The Platinum Pass gives him not just his seat in the $25,000 PSPC, but also an additional $5,000 for travel and accommodations.
"I still can not imagine how the tournament will be. I've played several tournaments in Vegas, big tournaments, but I've never been to the Bahamas and now I have the chance. I'm overjoyed and the opportunity that PokerStars gave us is sensational."
The PokerStars Players Championship takes place at Atlantis Resort & Casino between January 6 and 10, 2019.
Back to Top