Lex Veldhuis took down the $215 Sunday Warm-Up on PokerStars last night for a $34,690 score with more than 15,000 people tuning in, the culmination of an epic 16+ hour stream.
---
The Sunday Warm-Up begins at 5pm CET, a perfectly reasonable time for weekend warriors to kick off their Sunday grind. Lex Veldhuis, on the other hand, had already been up and at it for six hours by that point, in front of a live audience no less.
Yesterday saw the $215 Warm-Up get 1,069 runners, creating a $213,800 prize pool. The bubble burst at 179, and when it got down to the final 30 or so players, Lex shot up the chip counts thanks to this huge pot.
From there Lex never slipped from the top three spots. Like any tournament, to win you have to find some help along the way, and this next hand certainly did that:
He further distanced himself on the final table bubble when a blind vs blind spot saw Lex eliminate the player who sat third in chips.
"I mean…he has two pair, right? He has to."
That hand took them down to the FT and meant that Lex had almost double the amount of chips of his closest competitor, Jonathan "Proudflop" Proudfoot.
There were a handful of super short stacks, the only problem was that they kept on doubling up. Over and over again. "This is just insane," Lex told his viewers. "This is the most insane final table I've ever been on."
Fortunately for Lex, those very short stacks enabled him to continue applying ICM pressure to everyone at the table. Seven-handed play went on for quite a while, at one point giving Lex more than 7 million in chips while no other player had north of a million.
Of course, father time is undefeated and eventually the blind levels caught up with those short stacks. Then there were three.
And if Lex thought things had been crazy up to this point, he had no idea what was about to hit him.
Yep. With three remaining, Lex eliminated both in back-to-back hands to take the whole thing down.
"I'm shaking, I'm actually shaking," he told Chat. "We did it guys. I'm so f**king happy!"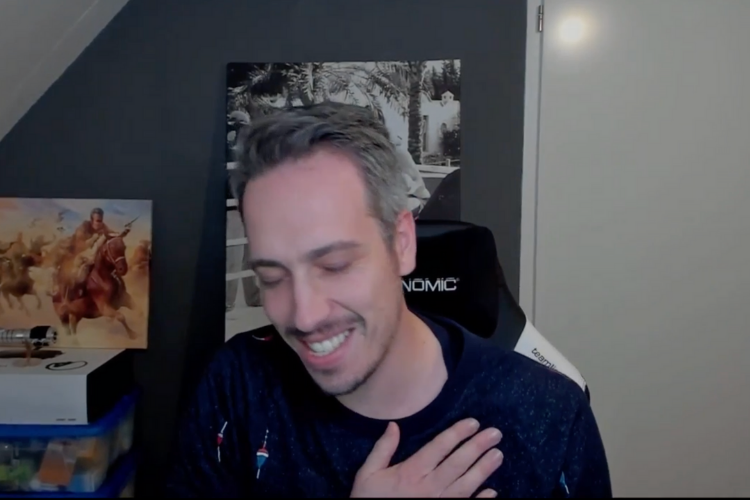 ---
Stay tuned to the PokerStars Blog as later today Lex will be bringing you his thoughts on 6+.

---
Opening a PokerStars account is easy. Click here to get an account in minutes.
---
Back to Top