The MPC28 HK$80k High Roller has played to a finish and it is Mikita Badziakouski who has walked off with the spoils. Badziakouski has put together an incredible recent run of results, adding the High Roller rewards he collects here to the breath-taking $6 million he's won from poker over the last few years.
"There were a couple of very strong professionals" said Badziakouski, following his victory over a talent-stacked final. "I was just playing my normal game" the Belarusian professional added modestly, after collecting HK$2,324,000, the iconic PokerStars spade trophy and of course the added slice of delicious US$30,000 Platinum Pass value PokerStars added to the first place prize.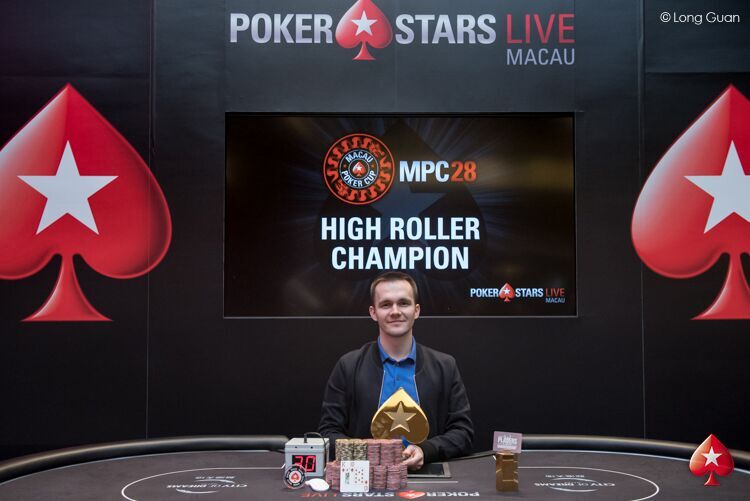 Winning NLHE poker tournaments is second nature to Badziakouski.
Day 2 of the High Roller began with 56 survivors from Day 1 lining up to continue their journey toward poker riches. By the time registration closed at the start of level 13, numerous re-entries meant the prize pool had swelled to a juicy HK$9,235,520, creating an attractive array of payouts for those lucky enough to reach the cash spots.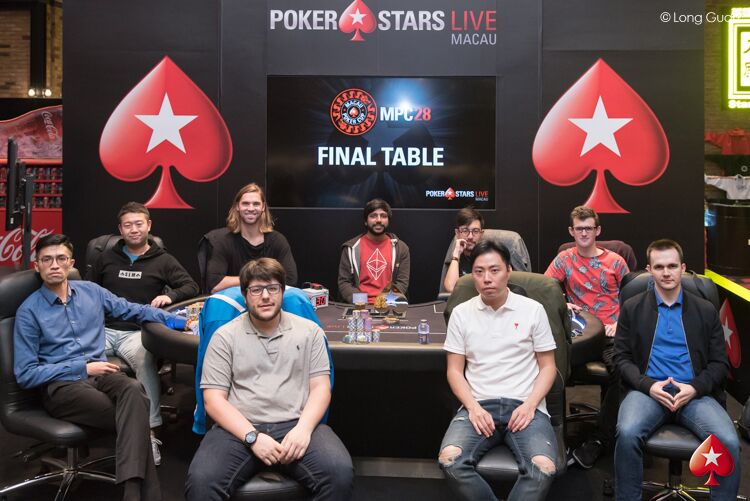 It was a final table replete with champions.
Mexican pro JC Alvarado was the man to miss out by a whisker, finishing up in 18th spot – just shy of some monetary consolation for his efforts. The 17 cashers left were whittled down to a truly cosmopolitan final nine, drawn from eight different countries. They lined up as follows:
| Seat | Name | Country | Chip Count |
| --- | --- | --- | --- |
| 1 | Martin Kozlov | Australia | 545,000 |
| 2 | Matt Moss | United Kingdom | 2,500,000 |
| 3 | Mikita Badziakouski | Belarus | 985,000 |
| 4 | Ben Lai | Hong Kong | 680,000 |
| 5 | Raghaz Bansal | India | 1,750,000 |
| 6 | Raul Martinez | Spain | 1,570,000 |
| 7 | Dasheng Chen | China | 1,950,000 |
| 8 | Masaki Nakano | Japan | 1,060,000 |
| 9 | Elliot Smith | Canada | 1,350,000 |
The final table was laden with experience and talent and it was UK Pro Matt Moss who made the early running, picking up chips at a healthy clip to consolidate the chip lead he had entered with. The first man to fall was Australian Martin Kozlov, flipped out of contention in 9th for HK$231,000. Flips were proving deadly in the early stages and Indian player Raghaz Bansal took advantage of this, KO'ing Masaki Nakano's queens with ace-king to motor up the chip rankings himself.
Chatty Hong Kong national Ben Lai had been enjoying the final table vacillations but experienced one of his own as he tangled with Matt Moss' A-Q with jacks and came off second best to collect HK$411,020 for 7th place.
Chinese player Dasheng Chen largely sat back and watched the carnage from the sidelines, finally feeling forced to make a shortstacked call with J-9, though Bansal's eights came out on top to send him tot he rail in 6th for HK$538,000.
The next player to go was a suprise, Matt Moss falling in 5th place(HK$682,000) as variance frowned on him in two huge pots – Badziakouski delivering the coup de grace with pocket tens.
Raghaz Bansal pulled a big move which ran into Badziakouski's pocket queens to finish up in 4th for $845,500 to leave Canadian crusher and winner of the 2017 PokerStars Championship Macau Elliot Smith, talented Spaniard Raul Martinez and hot streaking Belarusian Mikita Badziakouski three-handed for the title.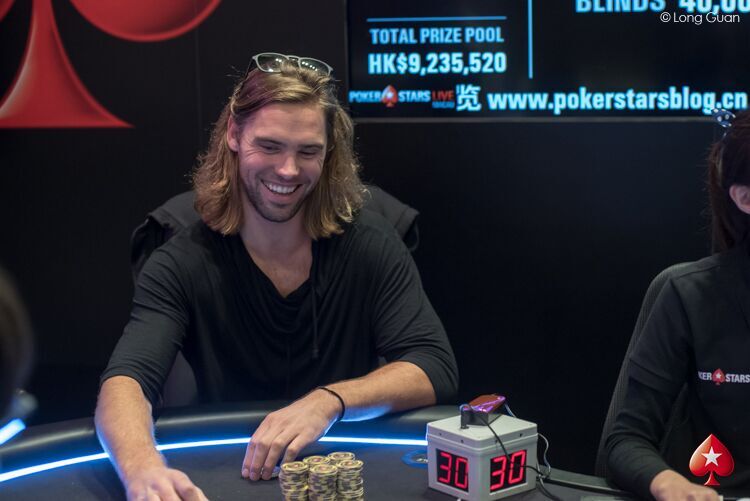 Elliot Smith picked his spots with laser-like precision.
A huge coinflip saw Badziakouski take out Smith in 3rd for HK$1,021,000 and that left Martinez and the Belarusian to contest the title. Badziakouski took a huge 7-1 chip lead into the heads-up and pressed home his advantage – picking off a Martinez shove with a dominating king to take the title, leaving Martinez to visit the cash desk and collect HK$1,570,000 for what was a fantastic performance to finish second.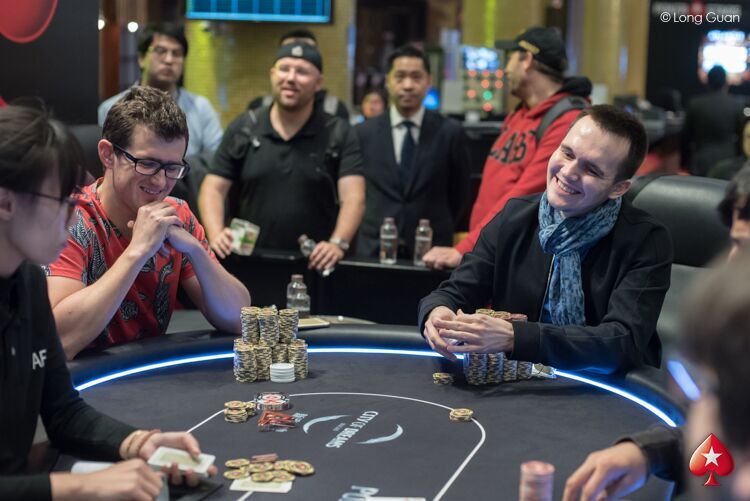 Matt Moss gave Badziakouski more than a few problems on the final table.
Badziakouski was the worthy champion though, adding yet further to his coruscating run of results over the last few years. He was especially excited about the prospect of attending the PSPC in 2019 courtesy of his newly-acquired Platinum Pass.
"It's a very smart idea. It's going to be huge!" he enthused. We couldn't agree more.

CLICK HERE FOR FULL UPDATES FROM THE FINAL TABLE
Badiakouski's High Roller win rounded out what has been a fascinating and hugely enjoyable week here in Macau. You can watch some of the highlights from the week below:
TOURNAMENT DETAILS
HIGH ROLLER (Shot Clock, Unlimited Re-Entries)
Date: February 9-10, 2018
Buyin: $80,000 (76,000+4000)
Entries: 124
Prize Pool: HK$9,235,520
FINAL TABLE PAYOUTS
| Position | First Name | Last Name | Country | Prize |
| --- | --- | --- | --- | --- |
| 1 | Mikita | Badziakouski | Belarus | $2,324,000 |
| 2 | Raul Gallego | Martinez | Spain | $1,570,000 |
| 3 | Elliot Kincaid | Smith | Canada | $1,021,000 |
| 4 | Raghav | Bansal | India | $845,500 |
| 5 | Matthew Peter James | Moss | UK | $682,000 |
| 6 | Dasheng | Chen | China | $538,000 |
| 7 | Ben | Lai | Hong Kong | $411,020 |
| 8 | Masaki | Nakano | Japan | $309,000 |
| 9 | Martin | Kozlov | Australia | $231,000 |
Back to Top