Details of new APPT events in Korea and Manila released today…
It's a case of deciding how you like your distractions.
Today PokerStars announced details of two flagship events on the Asia Pacific Poker Tour to take place between now and July. Two smaller festivals take place beforehand, the first starting next month.
So, do you prefer to be side-tracked by big guaranteed prize pools? Or do you like them wrapped in luxury hotels, and the world's most exclusive poker destinations?
Actually, you get both.
---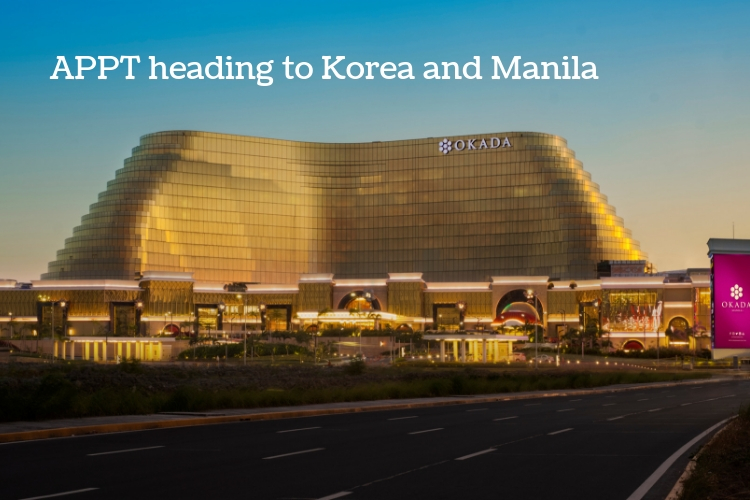 The new Okada Manila, home of PokerStars LIVE Manila, will host the APPT and more in 2019
---
First up APPT Korea
APPT Korea is first, running from April 5 to 14 at Paradise City, Incheon.
The KRW1,800,000 (approx. US$1,600) Main Event, which starts April 11, will feature a KRW300,000,000 guarantee.
Other event highlights including:
· APPT Korea Kick Off: April 5-7, 2019 – Buy-in KRW350,000 (KRW50 million Gtd)
· APPT Korea National: April 7-10, 2019 – Buy-in KRW700,000 (KRW80 million Gtd)
· APPT Korea Super High Roller: April 10 -11, 2019 – Buy-in KRW10,000,000
· APPT Korea High Roller: April 13-14, 2019 – Buy-in KRW5,000,000
As for distractions, Paradise City is the country's newest luxury gaming resort. It's not home away from home exactly. It's more like home how you'd like your home when you got back. Provided you have space for five restaurants, a pool, hot tub, fitness centre and a bar.
Then onto Manila
Manila will host the APPT from July 26 to August 4.
The venue is the Okada Manila. It's the home of PokerStars LIVE Manila. It also happens to be one of the most eagerly awaited poker destinations in the world.
Again, it's a case of which distraction to start with first.
Across 44 hectares of seafront, you can take your pick. There are bars, shopping malls, a multi-coloured fountain (the size of 50 Olympic swimming pools), and a choice of 21 places to eat – including the type of Michelin-starred restaurants you could get accustomed to in the space of ten days.
Or will it be the highlight of the festival, the PHP65,000 buy-in Main Event? That starts on August 1 and has a PHP20 million guarantee (roughly US$380,000).
Other events on the schedule include:
· APPT Manila Kick Off: July 26-27, 2019 – Buy-in PHP16,000 (PHP3 million Gtd)
· APPT Manila National: July 28-29, 2019 – Buy-in PHP33,000 (PHP5 million Gtd)
Before that: The Okada Manila Millions
So just how "eagerly awaited" is the Okada Manila? Well, it hasn't officially opened yet.
But that day is fast approaching.
The Okada Manila Millions marks the occasion on February 9, with a ribbon cutting, and free food and drink.
That'll be in the middle of the Millions festival, which takes place from February 5 to 10.
They'll be 13 events including the PHP2,500 Main Event. That has a PHP 2 million guarantee, half a million of which will be guaranteed to the winner.
That starts on February 6 with the final table on February 10.
Before that the PHP3,000 NLH Deepstack event gets things started, with a guarantee of PHP200,000.
Manila Megastack 11
Then from March 1 to 10 the Coral Wing of the Okada Manila hosts the Manila Megastack.
There's PHP17 million of prize money guaranteed over four tournaments.
• Megastack Main Event: Buy-in PHP33,000 (PHP10 million Gtd)
• Kick-off event: Buy-in PHP12,000 (PHP3 million Gtd)
• NLH Freezeout: Buy-in PHP55,000 (PHP3 million Gtd)
• Saturday Superstack: Buy-in PHP20,000 (PHP1 million Gtd)
And that's before anyone has even checked into the 44 hectare Okada Manila.
APPT Main Event seats for as little as $1.10
You can get to all of this, the APPT in Korea, or the APPT in Manila, for as little as $1.10 on PokerStars.
You can play satellites on PokerStars now, with various buy-ins available. Those will run up to the events themselves.
Or to find out more, and to pore over the full tournament schedules, visit the event homepages below.
APPT KOREA │ APPT MANILA │ OKADA MILLIONS │ MANILA MEGASTACK
Back to Top