We reported some exciting news coming out of the Brazilian Series of Poker in Sao Paulo yesterday, as arguably the biggest superstar in Brazilian football showed up to play.
Neymar Jr. – yep, that Neymar Jr. – arrived on Monday and brought R$7,000 ($1,850) with him to take part in the BSOP High Roller tournament. After a 12 hour day with 288 entrants, he ended Day 1 fourth in chips with 19 remaining.
We're now happy to report that the Paris Saint-Germain and Brazilian national forward has reached the final table with nine players left!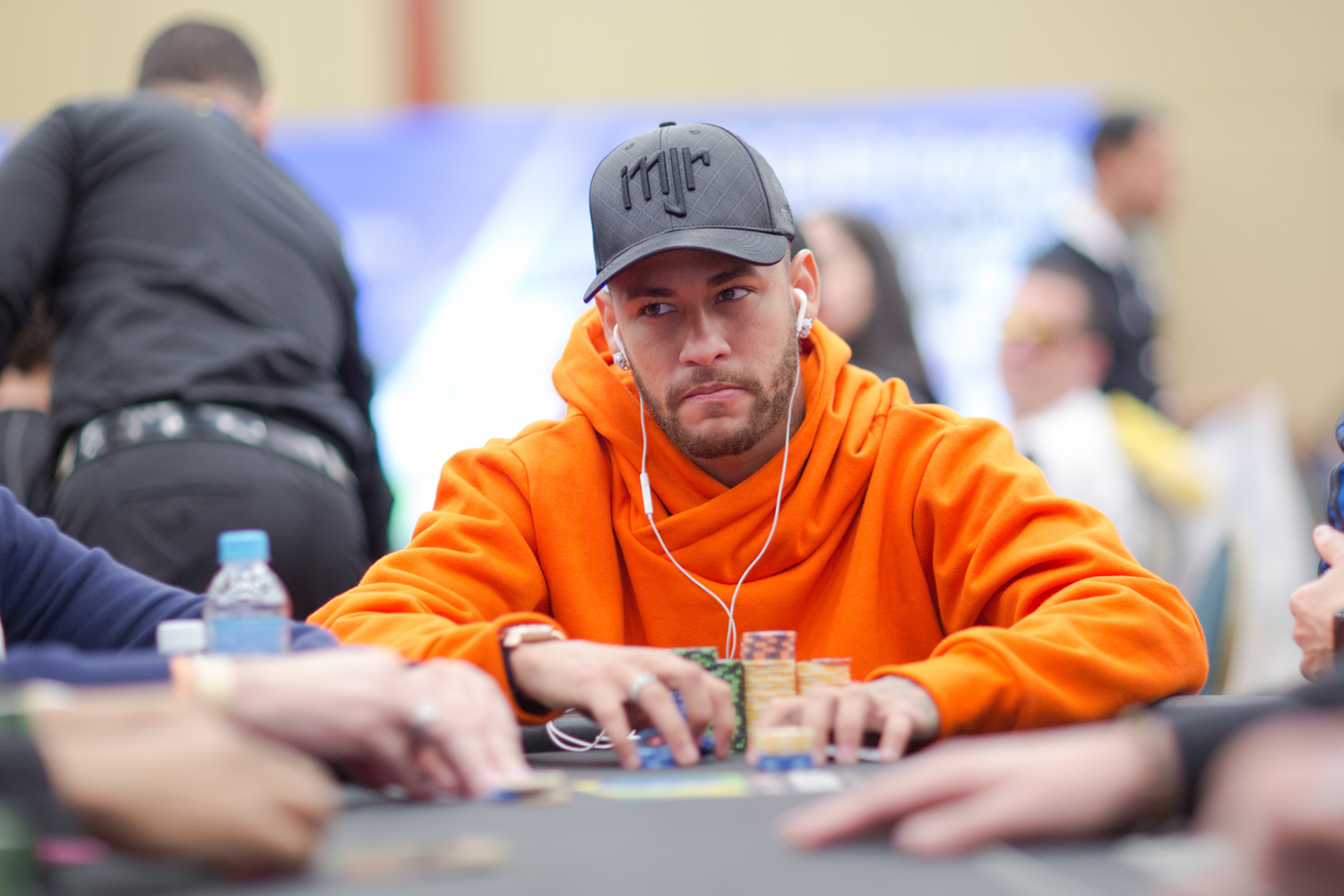 Final table time for Neymar Jr.
The entire BSOP was meant to wrap up on Tuesday, but Neymar Jr. had a wedding to attend that night (he was the best man, so it was kind of a big deal). In a great act of fair play, the other eight players unanimously decided to extend the High Roller by a day, and once that player decision was made the BSOP generously offered to cover all extra expenses, including hotel rooms and flight changes.
Neymar Jr. was in great spirits all day, with PokerStars Team Pro Andre Akkari on hand for any advice he needed.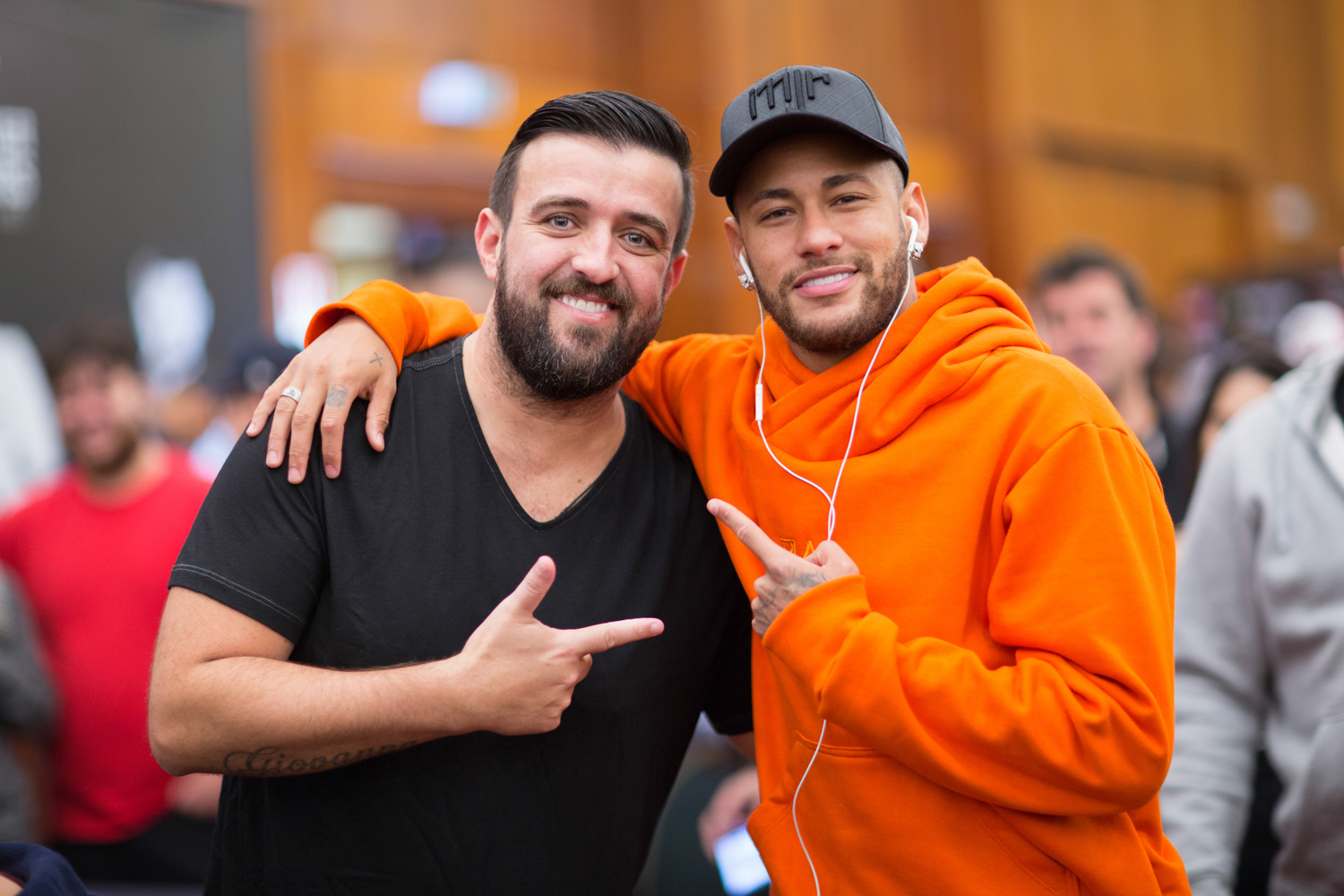 Akkari and Neymar Jr.
He was also happy to pose for photos with fans, and trust us, there were a lot of them.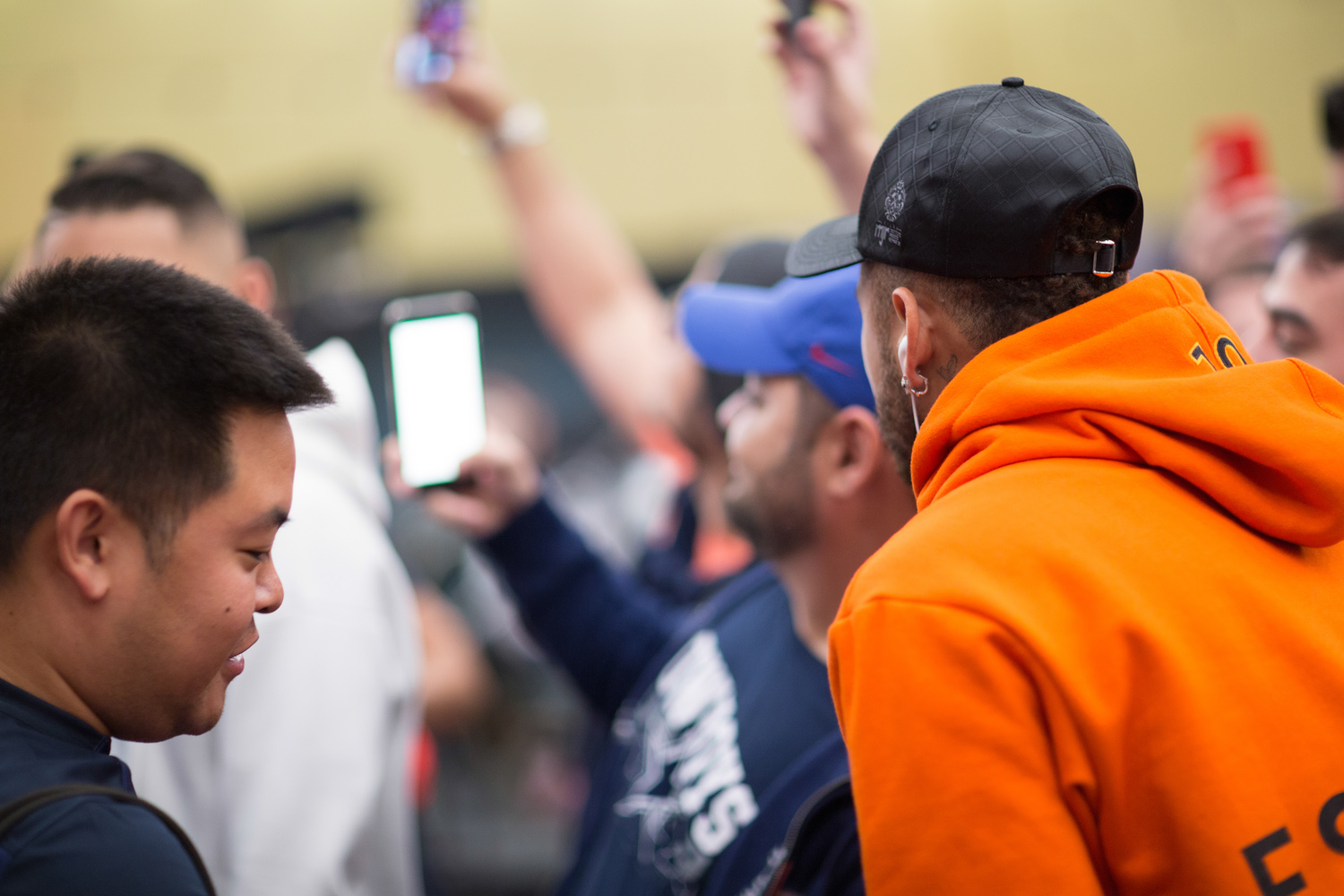 Pre-wedding selfies
Here's a look at the final table chip counts:
Alejandro Lopez (Uruguay) – 2,725,000
Wender Oliveira (Brazil) – 2,595,000
Bruno Marino (Brazil) – 2,260,000
Affif Prado (Brazil) – 2,015,000
Daniel Croce (Brazil) – 1,960,000
Neymar Jr. (Brazil) – 1,930,000
Oscar Alache (Chile) – 1,520,000
Eyal Benshimon (France) – 1,310,000
Lucas Tabarin (Brazil) – 1,205,000
Neymar Jr. enters the finale sixth in chips with 1.93 million, but it's Uruguay's Alejandro Lopez who leads. Reigning BSOP Player of the Year Affif Prado sits fourth in chips (having entered Day 2 as the short stack), and two-time LAPT champ Oscar Alache is also still in.
Play resumes at 2pm Sao Paulo time on Wednesday, which is 6pm BST and 1pm ET. And here's some good news…
You can watch the final table on a live stream right here!
Play will resume at Level 24 (25,000/50,000, with 50,000 big blind ante) at 2pm BRT, with live streaming by www.superpoker.com.br (official BSOP / PokerStars media partner).
Here's a look at the payouts:
1. R$341,050 (~$90,000)
2. R$226,750 (~$60,500)
3. R$165,850 (~$44,200)
4. R$133,880 (~$36,000)
5. R$104,960 (~$28,000)
6. R$79,440 (~$21,000)
7. R$58,350 (~$15,500)
8. R$42,870 (~$11,400)
9. R$35,550 (~$9,500)
Can Neymar Jr. win the BSOP High Roller? You'll have to tune in to find out. Bookmark this page and we'll see you later!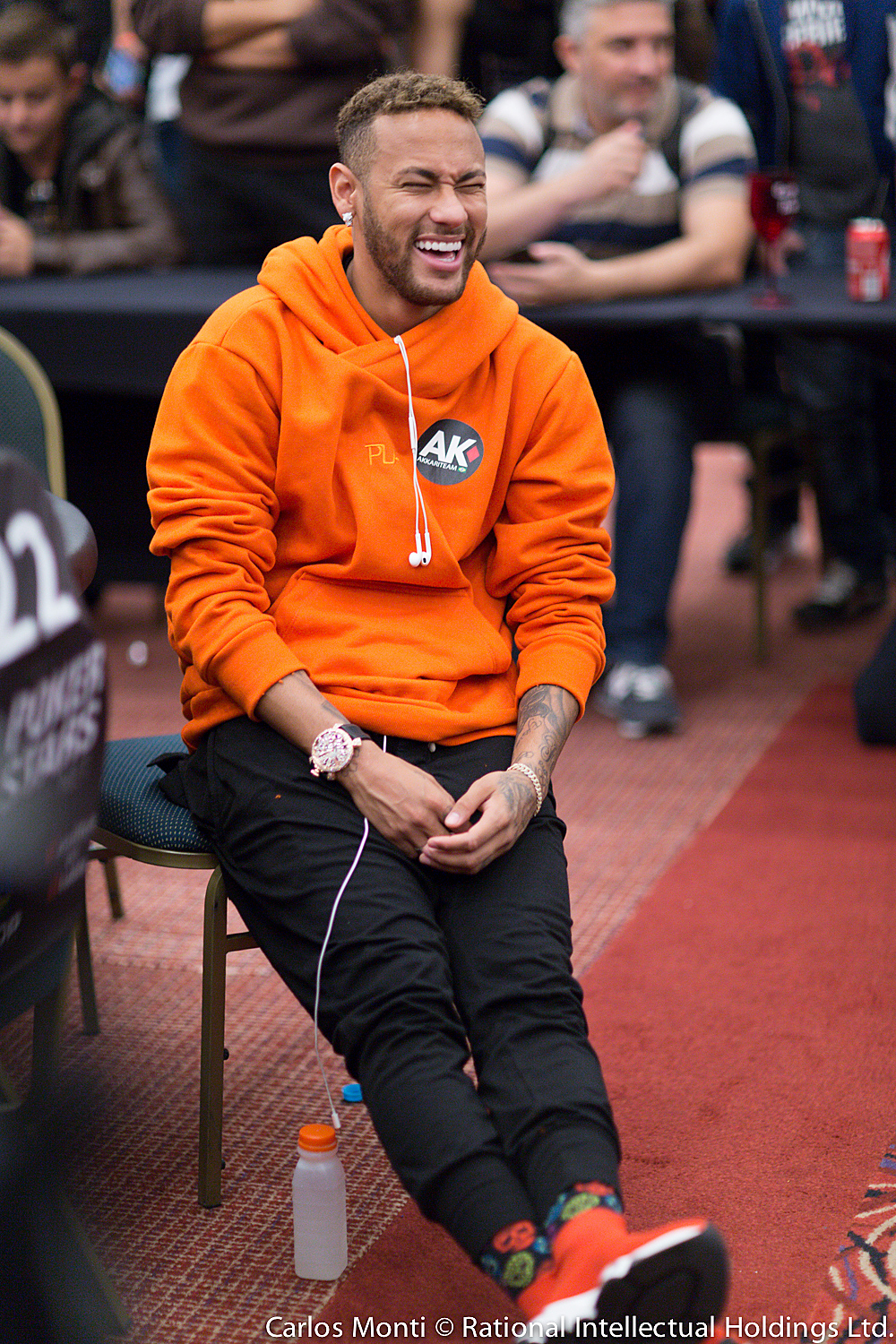 Big rail, both live and online, for Neymar Jr.
Info by Sergio Prado. Photos by Carlos Monti.
---
Have events in Brazil inspired you to start playing poker? Click here to open a PokerStars account.
---
Back to Top