They are so quiet, you'd almost not know they are close to making the Top 40 of the PokerStars Caribbean Adventure 2018 Main Event. They aren't brash. They aren't wild and crazy. They aren't anything that would make them stand out in a crowd…unless that crowd is listed by surname, in which case, they would stand out for having the exact same one.
We do a lot of lists around these parts. Chip counts. Seat draws. Payouts. We do them all. It's gotten to the point that it can all run together in our eyes until such point that there is a beacon of "Wait just a minute here" proportions.
So, tonight, after a rock'em-sock'em-robots day of poker, we were scrambling to post the chip counts at the end of Day 3 as quickly as we could. At one point over the din, one of our team members–almost as an aside–said, "We have two people named Olshan on this list?"
It was a fair question. As of the last time this kind of data was available, the surname "Olshan" was the 68,498th most popular surname in the United States. With a little work, they might break 68,000. (By comparison, my last name, Willis, is 216th in the United States, and I rarely run across other Willis folk in real life, let alone poker).
So, yes, as we were thinking, "Can we still get to the steakhouse before they close the kitchen?" it occurred to us that it was a bit odd to have two of the very same uncommon surname on our final list of the day. Maybe a mistake in our system. Maybe a rogue copy-paste.
Maybe a mother and her son flew under the doggone radar and made it into the the final 43 players of the freaking PCA Main Event.
Let me introduce to you to Sharman and Aaron Olshan.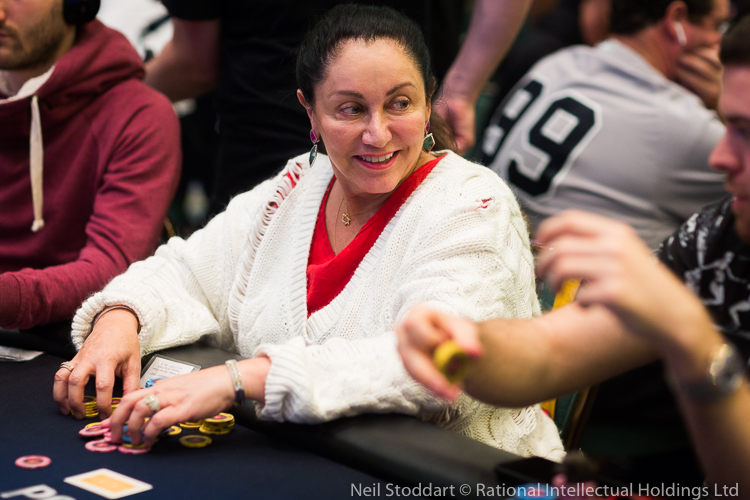 Sharman Olshan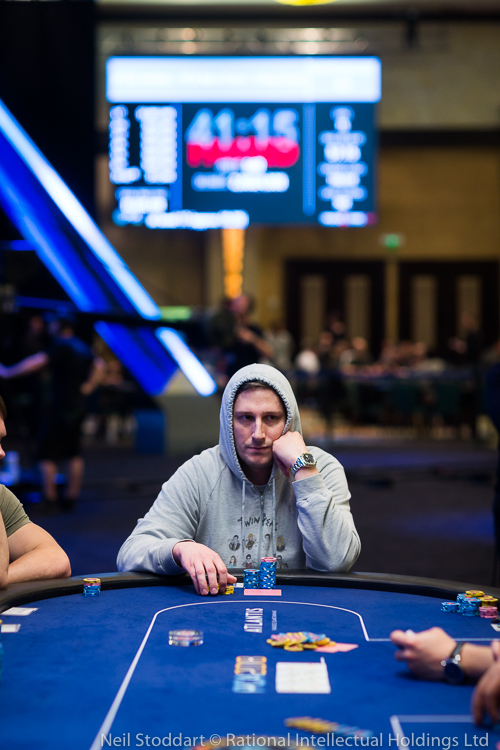 Aaron Olshan
To a degree, this feels a bit like the scene in Rounders where the tourists end up at the rounders' table and have no idea they are playing against a bunch of people who know each other. In another way, it feels like we probably need to be getting a little more sleep, because as writers/poker players, this is the sort of thing we probably should have picked up on sooner.
Nevertheless, here we are, getting ready to start Day 4 of the Main Event, and we have a mother and son coming back to the field together, both short-stacked, but both having already proven they are ninjas who can tear through a big tournament field together without anyone noticing.
And that stands to reason. Both are accomplished poker players from Upstate New York. It's not unheard of them to play tournaments together. In fact, get this: they both cashed in this year's PCA National event. Sharman final tabled the damned thing!
So, there's your news of the morning:
MOTHER & SON CARVE UP MAJOR POKER CHAMPIONSHIP
Slow-on-the-uptake poker reporters revel in this fact at 1am
Stay tuned for the re-start of the tournament in less than 12 hours when we might reveal other huge surprises, like…
Steve O'Dwyer has a knack for cards
Byron Kaverman could speed up his game a little
"Joe Stapleton" is American slang for "uncomfortably hirsute"
Back to Top
Study Poker with
Pokerstars Learn

, practice with the PokerStars app

Try our Free Scholars Leader Board to practice your new skills.
Quick Links
Learn
Practice
Chat with us
Watch and share