There are countless decisions made throughout any poker tournament affecting how it plays. Of course, there are usually a small number of choices that emerge — usually during the later stages — that can be highlighted as essential when it comes to determining a tournament's outcome.
In the 2018 PokerStars Caribbean Adventure $50,000 High Roller Single Re-Entry, two such decisions made near the very end tend to stand out in that way.
One was a decision to bluff, made by Steve O'Dwyer. The other was a decision to fold, made by Byron Kaverman. Both were well considered, but in the end led to O'Dwyer being the one to claim yet another high roller title.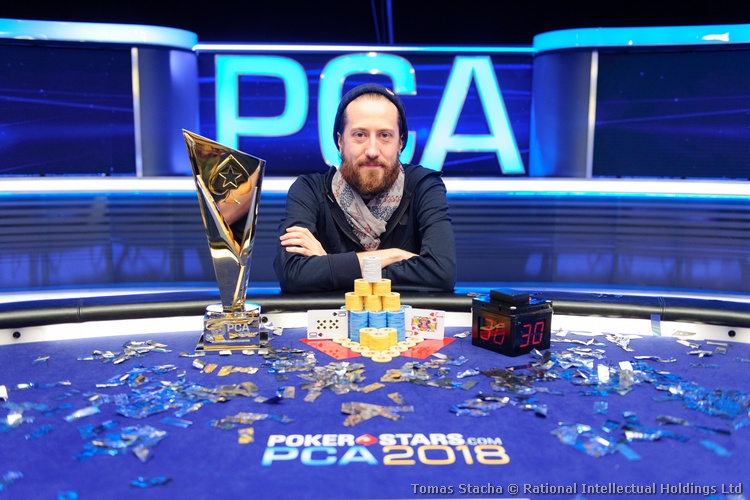 Steve O'Dwyer, 2018 PokerStars Caribbean Adventure $50,000 High Roller Single Re-Entry Champion
In truth it was the Byron Kaverman show for the first three hours of play today, with O'Dwyer serving mainly as part of the supporting cast. Kaverman had begun the final day with the chip lead, and slowly added to his stack in the early going while pressuring the short stacks.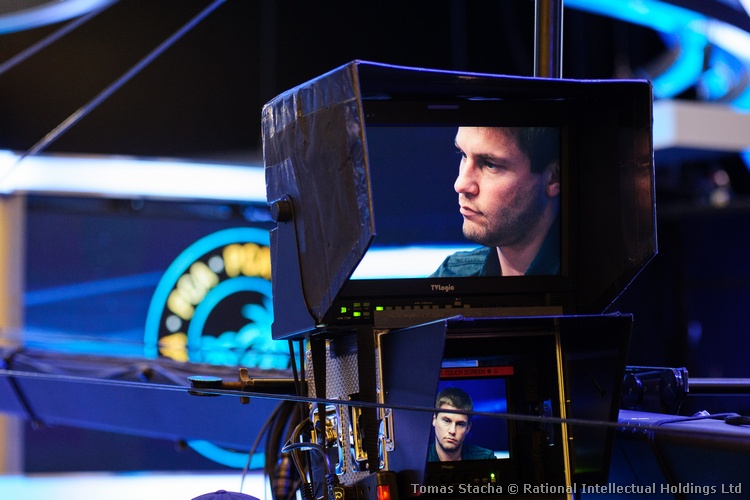 The Byron Kaverman show
Meanwhile Orpen Kisacikoglu was the shortest of the six to start today, and after the initial orbits his situation only become more dire. Finally all in for his last three-ish big blinds with six-trey suited, leader Kaverman had to call with jack-deuce, and when the board didn't help him Kisacikoglu was done in sixth.
The $158,420 cash wasn't such a bad consolation prize, though, pushing Kisacikoglu over the $1M mark in career earnings while extending his lead as Turkey's winningest player.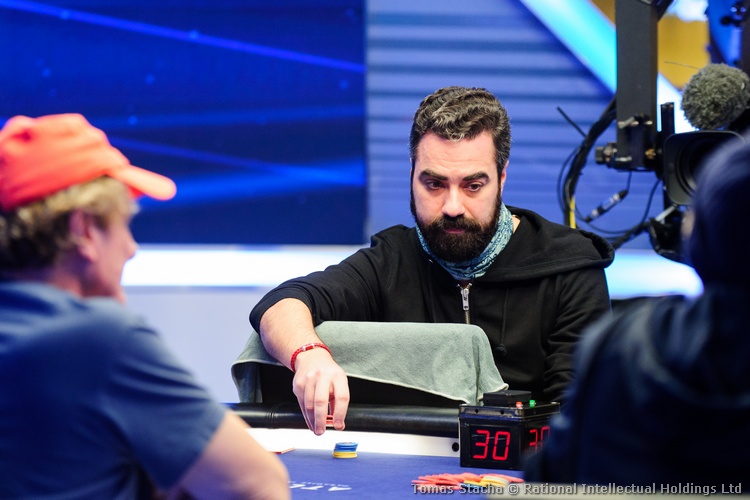 Orpen Kisacikoglu – 6th place
Both Benjamin Pollak and Erik Seidel also spent the first part of the day persevering with below average chips. But the situation looked promising for Pollak after he got all in ace-queen versus Kaverman's ace-six and the better hand held through the turn.
But a six on the river ended the Frenchman's run in fifth. Still, not a bad start to 2018 for Pollak following a 2017 that included a $3.5 million score for finishing third in the World Series of Poker Main Event.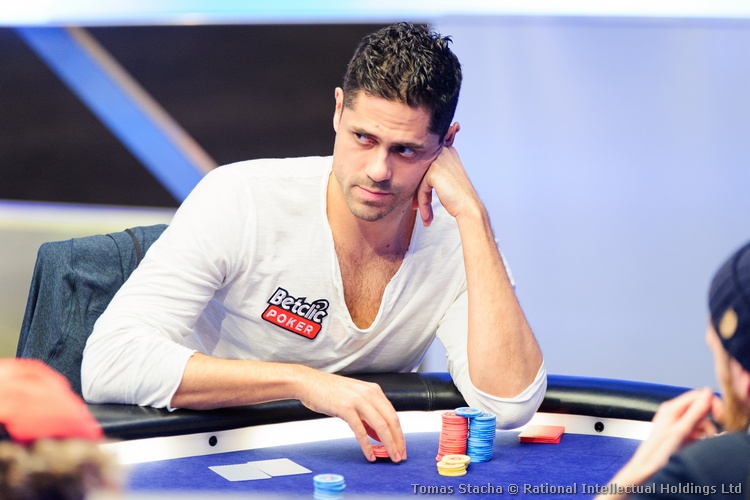 Benjamin Pollak – 5th place
Soon after Seidel was out in fourth, adding still more to his $33 million-plus in career tournament earnings.
Seidel's end came after an anticimactic all-in holding king-four against O'Dwyer's king-five, with a five on the flop helping defuse the drama.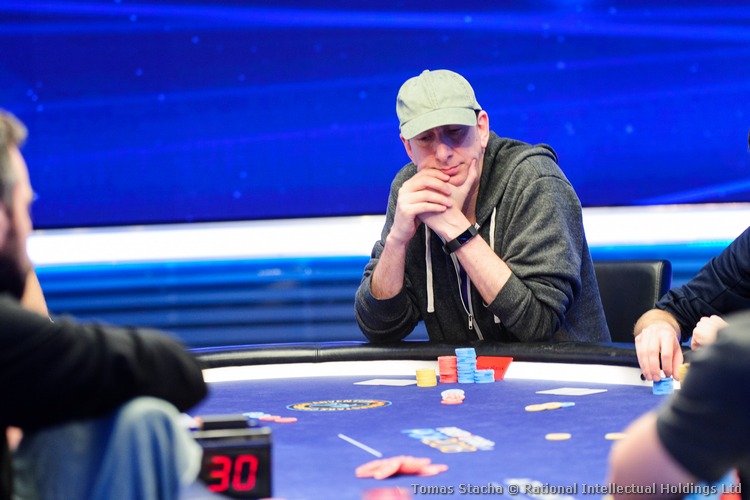 Erik Seidel – 4th place
One only had to walk to the other end of the tournament room to find a contrast to Seidel's quiet knockout shy of the finish. That's where bestselling author Maria Konnikova — with whom Seidel has been working of late, in fact — won the $1,650 National Championship in exciting fashion, a story worth reading about here on PokerStars Blog, if you get the chance.
Three-handed play saw the lead change hands multiple times, with the businessman Jean-Noel Thorel enjoying a brief period at the top of the counts ahead of the younger pros.
Eventually he became short, though, and after losing a preflop all-in with jack-seven versus Kaverman's king-ten, Thorel was out in third.
It's the second-largest cash of Thorel's career (behind a high roller runner-up showing at EPT12 Prague), and boosts his overall tourney total to more than $2.6 million.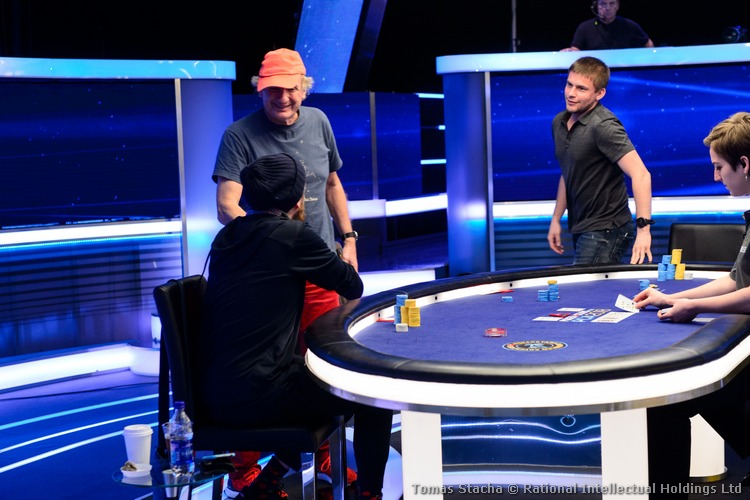 Jean-Noel Thorel – 3rd place
They were down to two, both accomplished pros with lengthy lists of results. O'Dwyer we've seen win high rollers many times over — his career résumé shows the total has now reached double-digits — including a couple in PokerStars events in Panama and Macau last spring. Meanwhile Kaverman has won several tournaments including four $25K High Rollers at the ARIA Resort & Casino, but was seeking his first HR win in a major PokerStars event.
Kaverman had a slight lead to start heads-up play, and after picking off an O'Dwyer bluff early on extended his lead. But O'Dwyer scraped back to even the score, then came the hand featuring those big decisions by each.
You can read all the details in our blow-by-blow coverage of the final table, but to summarize — O'Dwyer had six-high and a busted straight draw on the river while Kaverman had made top pair of jacks before the board paired on the end. An all-in bluff shove by O'Dwyer was boldly played, and having run out of time bank cards with which to think it over further, Kaverman just couldn't call it.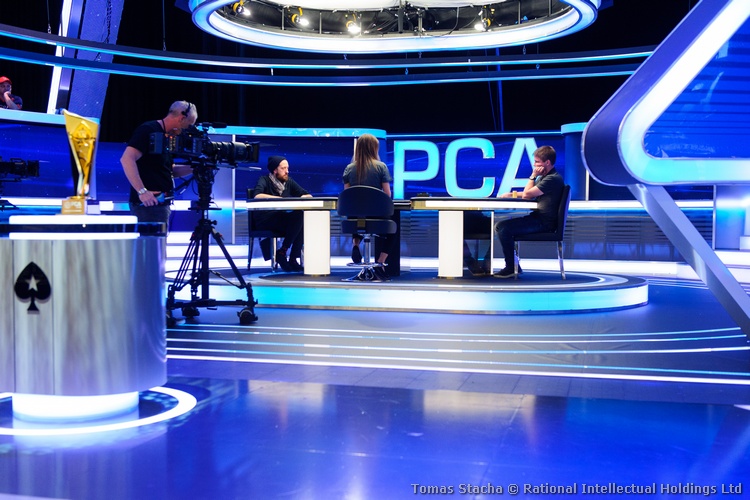 Kaverman and O'Dwyer battle
That decisive hand gave O'Dwyer a commanding lead. From there it didn't take long, with O'Dwyer finally claiming the last of Kaverman's short stack when jack-ten managed to outdraw the latter's queen-nine.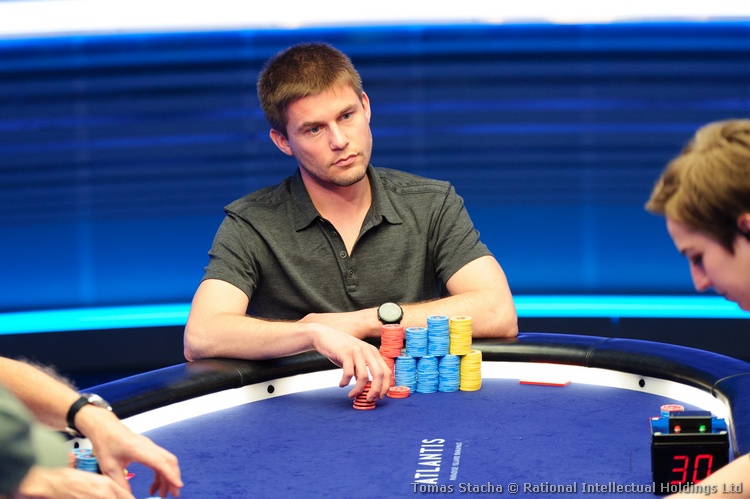 Byron Kaverman – 2nd place
"I had a lot of fun today," said O'Dwyer afterwards, though admitted that even after playing and winning so many high rollers before — enough to carry him over the $21 million mark in lifetime winnings with this cash — he still feels stress when making such big decisions.
"I don't want to make a big mistake and look like an idiot," he added with a grin. But clearly his heads-up bluff had been the right choice here, the title was well earned, and well, he looks a lot like a champion. Again.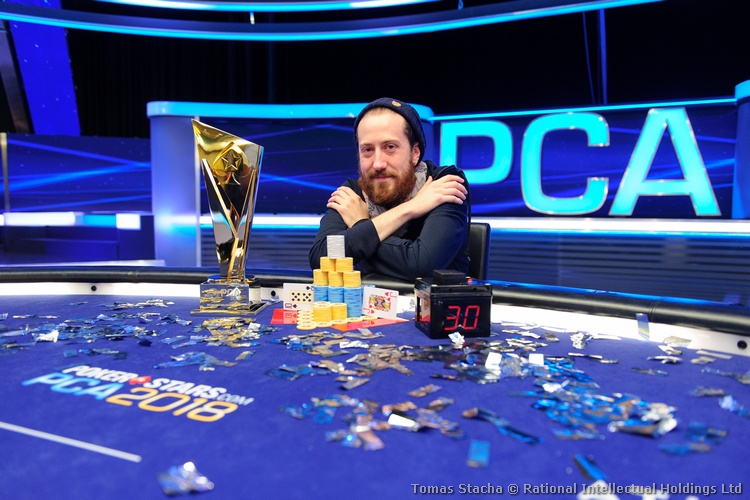 More hardware for the collection
Congratulations to Steve O'Dwyer, 2018 PokerStars Caribbean Adventure $50,000 High Roller Single Re-Entry champion!
2018 PokerStars Caribbean Adventure $50,000 High Roller Single Re-Entry
Date: January 8-9, 2018
Entries: 46 (including 15 re-entries)
Prize pool: $2,263,200
| Place | Name | Country | Prize |
| --- | --- | --- | --- |
| 1 | Steve O'Dwyer | Ireland | $769,500 |
| 2 | Byron Kaverman | USA | $531,860 |
| 3 | Jean-Noel Thorel | France | $339,480 |
| 4 | Erik Seidel | USA | $260,260 |
| 5 | Benjamin Pollak | France | $203,680 |
| 6 | Orpen Kisacikoglu | Turkey | $158,420 |
Back to Top
Study Poker with
Pokerstars Learn

, practice with the PokerStars app

Try our Free Scholars Leader Board to practice your new skills.
Quick Links
Learn
Practice
Chat with us
Watch and share