Some more information about the six players at today's PCA Main Event final table:
Seat 1: Scott Wellenbach, 67, Canada – 6.015 million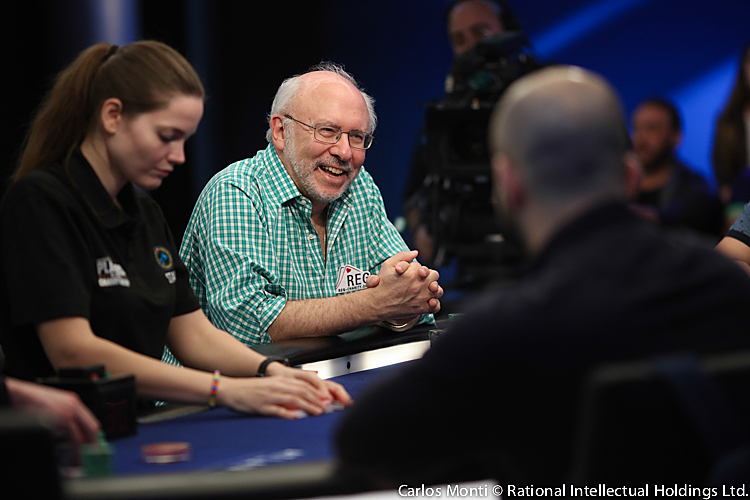 Seat 1: Scott Wellenbach
Scott Wellenbach, from Halifax, Nova Scotia, became one of the most popular and respected figures in the poker world after he donated all of his €61,400 prize for 17th place at the 2017 PokerStars Championship Barcelona main event to charity. He intends to do exactly the same thing here regardless of how far up the payout ladder he goes, including the $1.5 million first prize. Wellenbach has worked for more than 30 years translating Buddhist teachings and he has a philanthropic outlook on life, money and gaming. He describes his road to the final table as "up and down" but admits that he's been on the heater of his life in the Main Event. Wellenbach has what he refers to as a "knack" for online qualifiers on PokerStars, including the one that brought him to the PCA. Asked if he would be donating his PCA winnings, he replied, "Of course! Otherwise, the poker gods might cut me off – where would I be then?" He said that he wanted to see the money go to "women's education and feeding people who are hungry" among other causes. Wellenbach says that he started playing poker with his family on seaside trips aged eight.
---
Seat 2: Daniel "deoxyribo" Strelitz, 29, USA – 2.355 million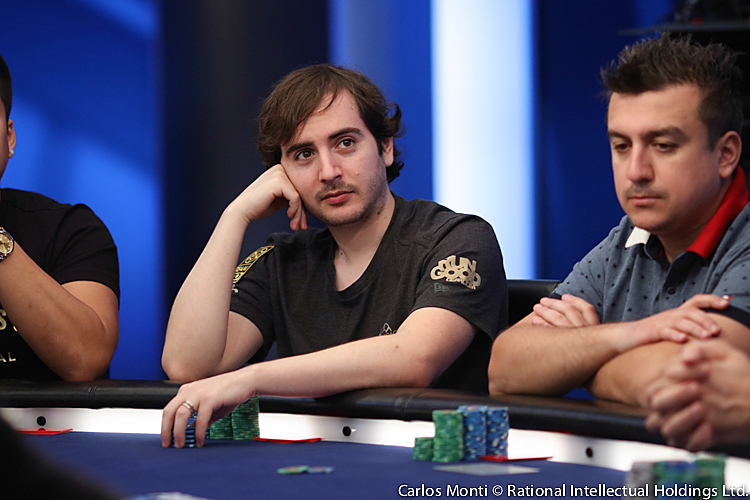 Seat 2: Daniel Strelitz
Daniel Strelitz, from Torrance, Calif., has been amassing live cashes since 2011 and has career earnings of more than $3 million even before this month's trip to the Bahamas. Strelitz has already closed out a high-profile final table, topping the 2017 WPT L.A. Poker Classic for just over $1 million. Other career highlights include a second-place finish in a $5k Turbo event at the World Series, and a deep run in the 2012 WSOP Main Event. He eventually won $294,601 for 24th place. Strelitz has proved his qualities in online fields as well, as has three six-figure results as "deoxyribo" on PokerStars.
---
Seat 3: David "Chino" Rheem, 38, USA – 7.55 million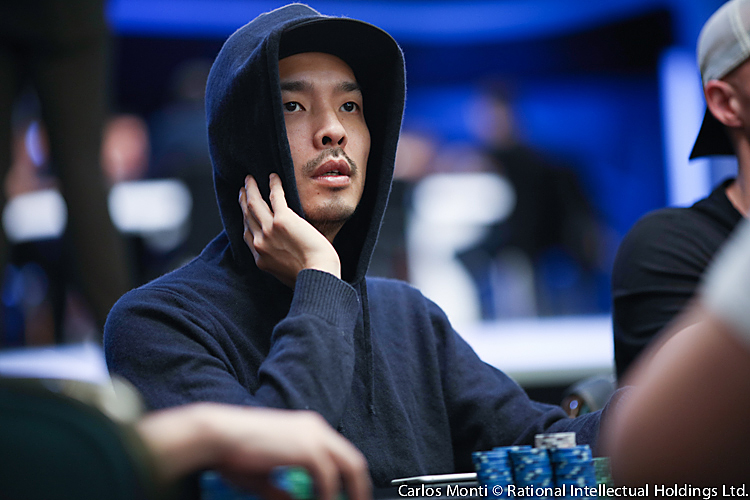 Seat 3: David "Chino" Rheem
Los Angeles native David "Chino" Rheem is a professional poker player who has been grinding live tournaments for well over a decade. The 38-year-old boasts nearly $9 million in live cashes, including a seventh-placed finish at the 2008 WSOP Main Event, worth more than $1.7 million. Only a month later, he added a victory in the WPT Five Diamond World Poker Classic for another $1.5 million. Rheem has had his best results on the World Poker Tour and has won three WPT titles, but a dominant display on the penultimate day at the PCA this year has put him in pole position ahead of the final.
---
Seat 4: Brian Altman, 30, USA – 4.995 million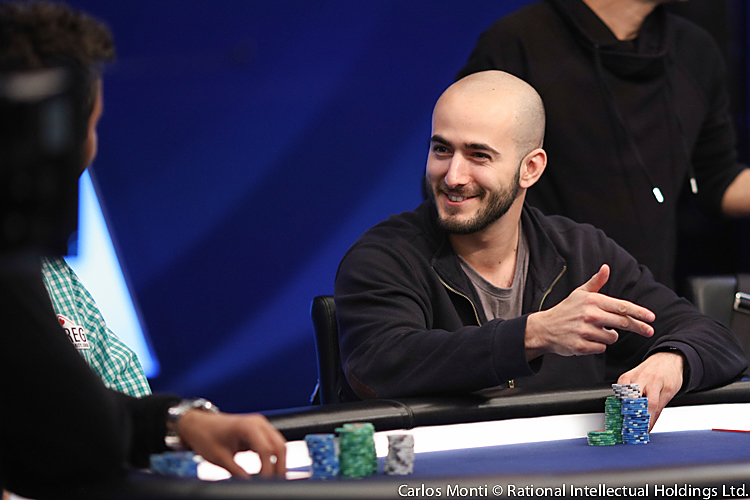 Seat 4: Brian Altman
Boston's Brian Altman has more than $2.8 million in live tournament earnings including seven cashes at different incarnations of the PCA dating from 2014. Two of them came this year as he warmed up for the Main Event. Altman's biggest previous win came at the WPT Lucky Hearts Poker Open which he won for over $720,000 in 2015. Now based in Canada, Altman has more than $1.3 million in online tournament cashes too, including victories in the Sunday 500 and a WCOOP Second Chance on PokerStars. Second place or better in this event would represent his best tournament cash.
---
Seat 5: Pavel Veksler, 31, Ukraine – 2.035 million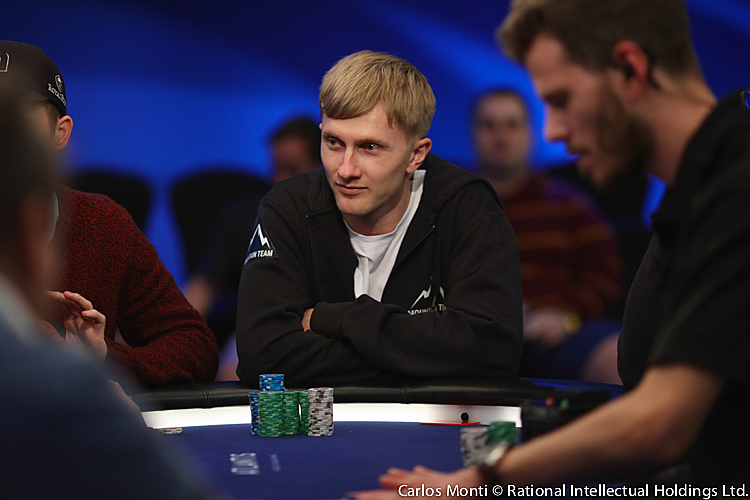 Seat 5: Pavel Veksler
---
Pavel Veksler, from the Ukrainian capital Kiev, has emerged from the shadows at this year's PCA. He first had a decent run in the 1,039-strong PSPC, finishing 68th for $56,800, which was his biggest live cash at the time. It took Veksler only a few days to push the bar even higher and he has now locked up his first six-figure score. Veksler is been relatively new to the live felt with his earliest reported cashes only dating from 2017. Veksler was busy grinding live tournaments in Las Vegas last summer, cashing in nine of them including the WSOP Main Event. While the new year is only a couple of weeks old, it already seems evident that 2019 is going to be Veksler's breakout year.
---
Seat 6: Vicent Bosca, 29, Spain – 2.875 million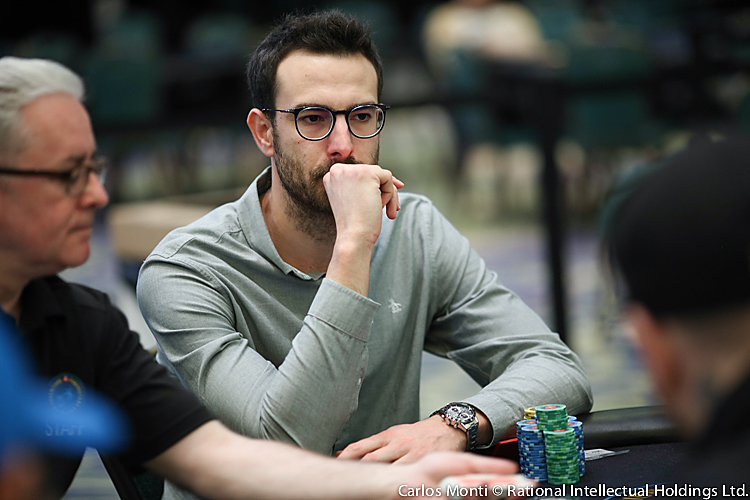 Seat 6: Vicent Bosca
Vicent Bosca, from Xativa in eastern Spain, may not yet be a household name but he is an accomplished professional poker player with a solid online background. Bosca has been active in both tournaments and cash games at PokerStars for several years. The 29-year-old started travelling around the world last year, shifting his focus to live events. He ran deep in the 2018 WSOP Main Event, finishing in 80th place for $91,610, his then-largest live tournament payday. Now he's guaranteed to boost his résumé with his first six-figure result, a feat he's already accomplished online. Bosca is guaranteed to sky-rocket on the Spanish all-time money list where he currently occupies the 111th place.
---
With thanks to Jan Kores and Jen Mason, PCA Media Co-ordinators
Back to Top