The latest episode of the PokerStars podcast – featuring Kevin Martin – is now live.
Here's the team with news of this week's episode:
"James and Joe reflect on last week's epic #PlatinumPass giveaway, before turning their attention to this week's poker headlines.
"They pay tribute to the late Thor Hansen, and catch up with Kevin Martin from Team PokerStars Pro Online, who's been on a heater in recent months.
"Kevin talks about his amazing live run and dominance of the Calgary poker circuit, plus his expectations for the #PSPC in January.
---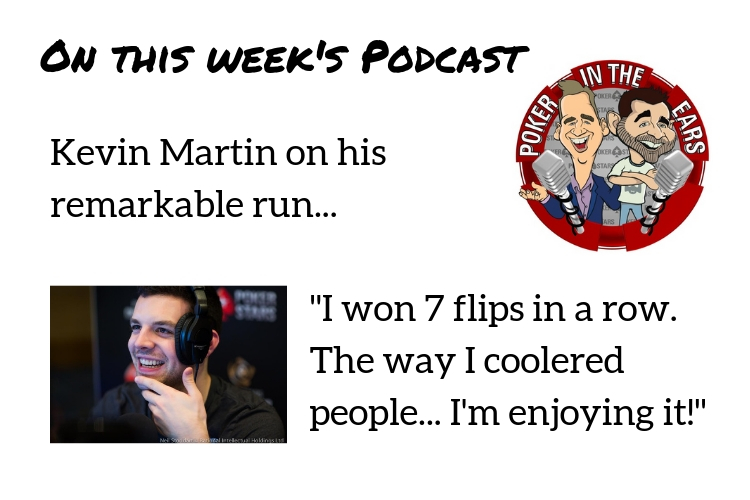 ---
"Joe also has some tales from the poker tables – both real and virtual; both reasonably disastrous.
"Finally, Simon Morrison from the UK answers questions about the 1959 classic 'Some Like It Hot' in 'Superfan vs Stapes'.
Don't forget to rate, review and subscribe to #PokerInTheEars.
Back to Top
Study Poker with
Pokerstars Learn

, practice with the PokerStars app

Try our Free Scholars Leader Board to practice your new skills.
Quick Links
Learn
Practice
Chat with us
Watch and share