The PokerStars Festival London plays on today, with the Main Event underway and the High Roller playing down to a winner, who will also be known as a Platinum Pass winner.
That'll finish late tonight, just in time for poker fans to switch from updates on the Blog to Channel 4, where the latest episode of the PokerStars Championship Cash challenge will be on air at 12:05am (okay, that's technically Thursday morning).
If you haven't seen either of the first two episodes, the format is simple.
An amateur player known as 'The Challenger' competes against poker pros, businessmen and celebs in a cash game at the PokerStars Championship in Monte Carlo. Their task is simple, but not easy: Can they show a profit after 150 hands?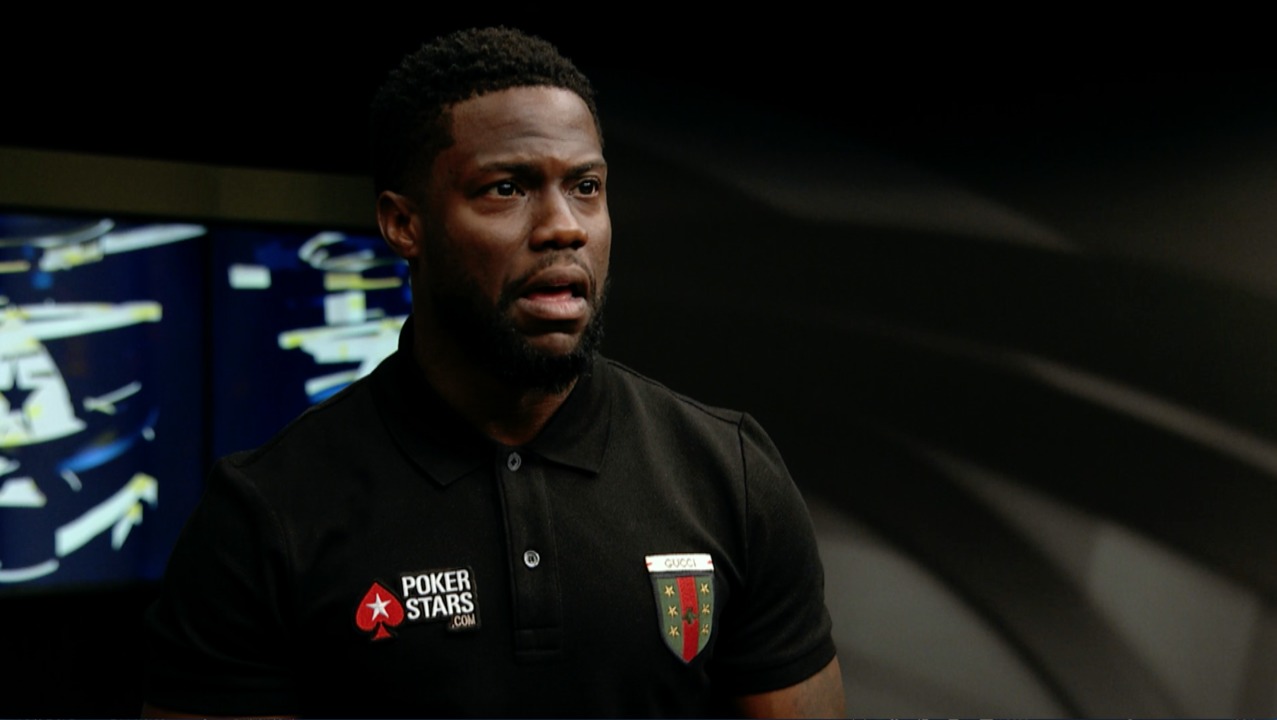 Kevin Hart in action in the PokerStars Championship Cash Challenge
Whether they make it or not, it typically makes for some compelling viewing, as the mixture of ability creates a melting pot of poker.
Tonight's episode features another appearance from Kevin Hart, who tangles with this week's challenger Mila Munroe. There's also one of those hands that will go into the "outrageous" file, although you can judge that for yourself.
That's tonight on Channel 4 in the UK, at 12:05am. For more details, and details of the episodes so far, check out the Channel 4 website. You can also watch episodes 1 and 2 below.
Back to Top