What did you do for the last six hours? That's not even time to watch the first two Lord of the Rings films back to back and if you were flying from London to New York you'd still be a couple of hours from your destination. Whilst both are, depending on your viewpoint, decent uses of time, Neophytos Neophytou has spent the last six hours building a mighty chip stack.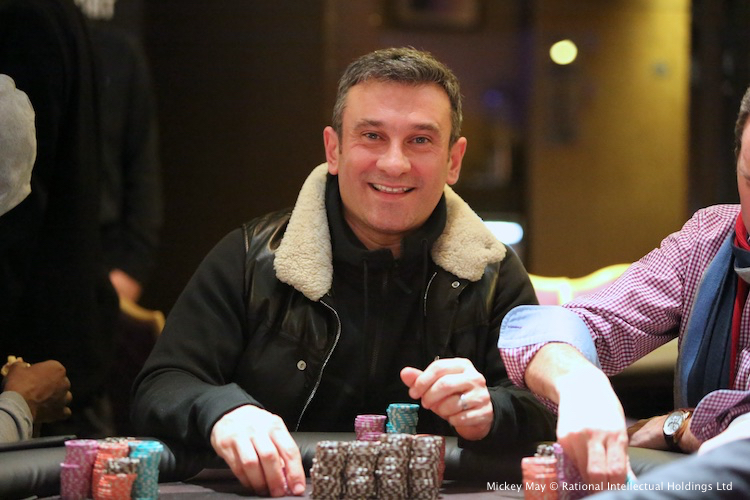 Neophytos Neophytou
Like the earlier flight today Day 1D of the Main Event consisted of a dozen 30-minute levels and it zoomed by in a flash. During that time Neophytou managed to magic his 30,000 starting stack into 244,500. Whilst it doesn't put him top of the overall chip counts – that honour goes to Day 1C chip leader Irena Macesovic – he's in a stong position going into Day 2. However, on another day he'd be on fumes. In the final level of the night he got all his chips in with pocket tens against the pocket kings of David Barriocanal. He had the covering stack, but barely. A ten on the flop sent the pot his way and just like that he was the biggest stack in the room.
He wasn't the only player to put up a decent showing today. Waheed Ashraf bagged up 206,400, remarkable given he'd been as low as 7,000 at one stage and Moshe Eliyahu also breached the 200K mark, he bagged 235,300.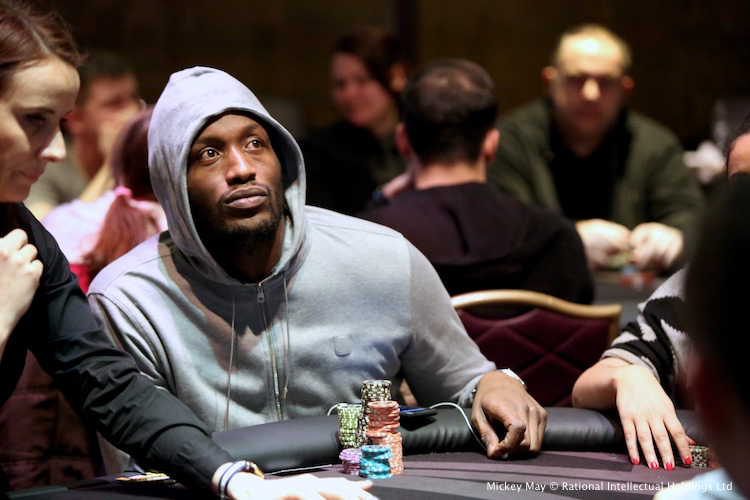 Solid showing from Sow
The final flight was last chance saloon for anyone wishing to make a run at this Main Event. It wasn't to be for Will Kassouf or Duncan McLellan, they both busted their second bullets, but some made a better fist of this chance. Kalidou Sow was one of those players who prospered under the Friday night lights of The Hippodrome Casino. The PSC Prague Main Event winner was taking his first shot at this event, he made a gutsy ace-high call early on in a hand against Charlie Combes and never looked back. He finished on 170,000 and will be a force to be reckoned with. The Frenchman confirmed to us that this was his first live tournament since Prague. Roughly speaking then that means he hasn't been knocked out of a poker tournament for nigh on 50 hours of play. Impressive stuff.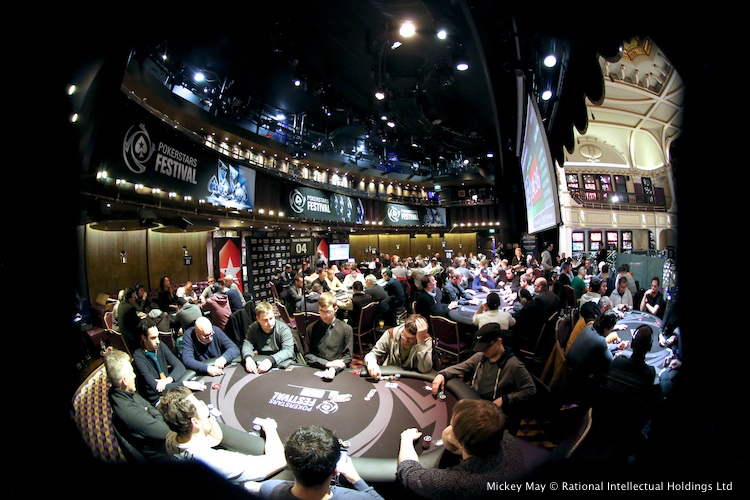 By the time late-registration closed 183 players had entered the final flight, add them to the entrants from 1A-1C and we've got 851 players, which has smashed the £500,000 guarantee. That number will rise slightly tomorrow when the no shows are taken into account. We'll announce the final total and prize breakdown when Day 2 restarts at noon. Full chip counts of the Day 2 survivors and the Day 2 seat draw will be posted here and via the PokerStars Blog twitter account when available. We'll be back from noon tomorrow for moving day and some bubble coverage. –NW
---
Day 1D coverage archive
• CLICK TO REFRESH FOR LATEST UPDATES
• PLAYERS: 75 of 183
• ALL POKERSTARS FESTIVAL LONDON INFO | TOURNAMENT SCHEDULE
• DOWNLOAD POKERSTARS
• Follow @PokerStarsBlog on Twitter
---
1am: Put a fork in Day 1D, its done
Level 12: Blinds: 1,000/2,000 ante 300
The chips and been bagged and tagged and the remaining players have made their way to the bar, into the night or wherever they need to go. For the first time today there's no sound of chips being riffled. We'll be back shortly with a wrap of the days play. –NW
12:45am: Barriocanal's kings cracked again
Level 12: Blinds: 1,000/2,000 ante 300
The next time David Barriocanal gets dealt king he's probably going to let out a silent expletive. He had them cracked earlier in a big pot (see 12:10am post) and its just happened again. He got involved in a huge pot against Neophytos Neophytou with the cowboys against Neophytou's pocket tens. The latter flopped a ten and won a huge pot worth over 240,000. –NW
12:40am: Final 6 hands
Level 12: Blinds 1000/2000 (ante 300)
The tournament director has announced that each table will play another 6 hands and that will then conclude today's play. –LY
12:35pm: Papatolias falls at the last
Level 12: Blinds 1000/2000 (ante 300)
Stylianos Papatolias is our most recent casualty. He was in a three-way all in situation with Yaser Safa Kasim and Plamen Pashov.
Papatolias A♣ 10♦
Kasim 9♠ 9♣
Pashov J♠ J♣
Although we missed the details of the preflop betting, we can tell you that Pashov was the shortest stack, followed by Papatolias and Kasim had both opponents covered.
6♥ J♦ 9♥ A♥ 5♠
Despite a nine in the window, hope for Kasim lasted approximately a nanosecond as a jack accompanied it on the flop.
Pashov gets a triple, Kasim wins a small side pot and it's the end for Papatolias. –LY
12:30am: Battle at the top
Level 12: Blinds: 1,000/2,000 ante 300
It looks fairly tight at the top of the chip counts. Waheed Ashraf has around 195,000, Moshe Eliyahu has 185,000 and Kalidou Sow has 176,000. They look the ones to catch at the moment but we've seen the chip lead change at the last on multiple occasions down the years. –NW
12:20am: The end is in sight
Level 12: Blinds 1000/2000 (ante 300)
Blinds are up. There is only half an hour to go until the end of Day 1D. There are still 83 people left from the 183 runners but how many will bag themselves a seat in tomorrow's Day 2? –LY
12:10am: Victory cry
Level 11: Blinds: 800/1,600 ante 200
"Yes," shouted Maria Kozak. I sensed an outdraw and scuttled over to the table to see what had happened. This was the situation. David La Ronde was all-in for around 43,000 with K♠ J♦ , Kozak was all-in for 27,700 with 10♥ 9♥ and Daniel Barriocanal had them both at risk with pocket kings.
The board had come 9♦ A♥ 2♥ 4♠ 4♥ it was on the river that Kozak had let out the victory cry. After the dust had settled Kozak tripled up, La Ronde was eliminated and Barriocanal drops to 65,000. –NW
12pm: The field thins
Level 11: Blinds 800/1600 (ante 200)
There are only a few minutes of level 10 left, which means players are about to enter the last hour of play. We have seen many players fall in the last half an hour or so and one possible explanation is that plenty of players are starting to feel the pinch of the blind levels now.
Whatever the reason, we have just seen Ilie Januszewski's 8♥ 8♦ lose the flip against Ash Miah's A♠ 10♦ .
Along with Januszewski, we also bid adieu to Daniel Taylor, Monika Koszyk, Vishal Maini, Miltiadis Kontis, Dmitrij Getmanov, Daniil Ellis, Daniel Wilson, Adrien Boerg, Georgios Kotoumpas, Metodi Georgiev, Mohammed Suhail, Sylvain Mazza, Carole Segoura, Marian Strachinescu, Paul Zimbler, Werner Lootsma, Margaux Dumont, George Hassabis, Rajkumar Anandanaya, Angel Delguado and Kuljinder Sidhu. –LY
11:55pm: Mo chips for Moshe
Level 11: Blinds: 800/1,600 ante 200
The tower of chips in front of Moshe Eliyahu continues to swell. We guesstimate that the Israeli player has around 188,000 and is the current chip leader. –NW
11:45pm: A breakdown
Level 10: Blinds: 600/1,200 ante 200
With late-registration having now closed we can confirm that there were 851 entries here at The Hippodrome Casino. However, this figure does not include some no shows, their money stays in the prize pool and counts as an entry. The total number of runners and the prize pool breakdown will be announced tomorrow. Below though is the breakdown of runners for each flight.
1a: 149
1b: 280
1c: 239
1d: 183
11:40pm: Stacks
Level 10: Blinds: 600/1,200 ante 200
There's a little over an hour to go in today's final flight of the £500,000 guaranteed Main Event. Here's some counts from around the room:
Zhen Hong Heng – 120,000
Kalidou Sow – 106,000
Charlie Combes – 86,000
Waheed Ashraf – 84,000
Metodi Georgiev – 52,000
Mark Wagstaff – 49,000
Steve Warburton – 34,000
Kully Sidhu – 31,000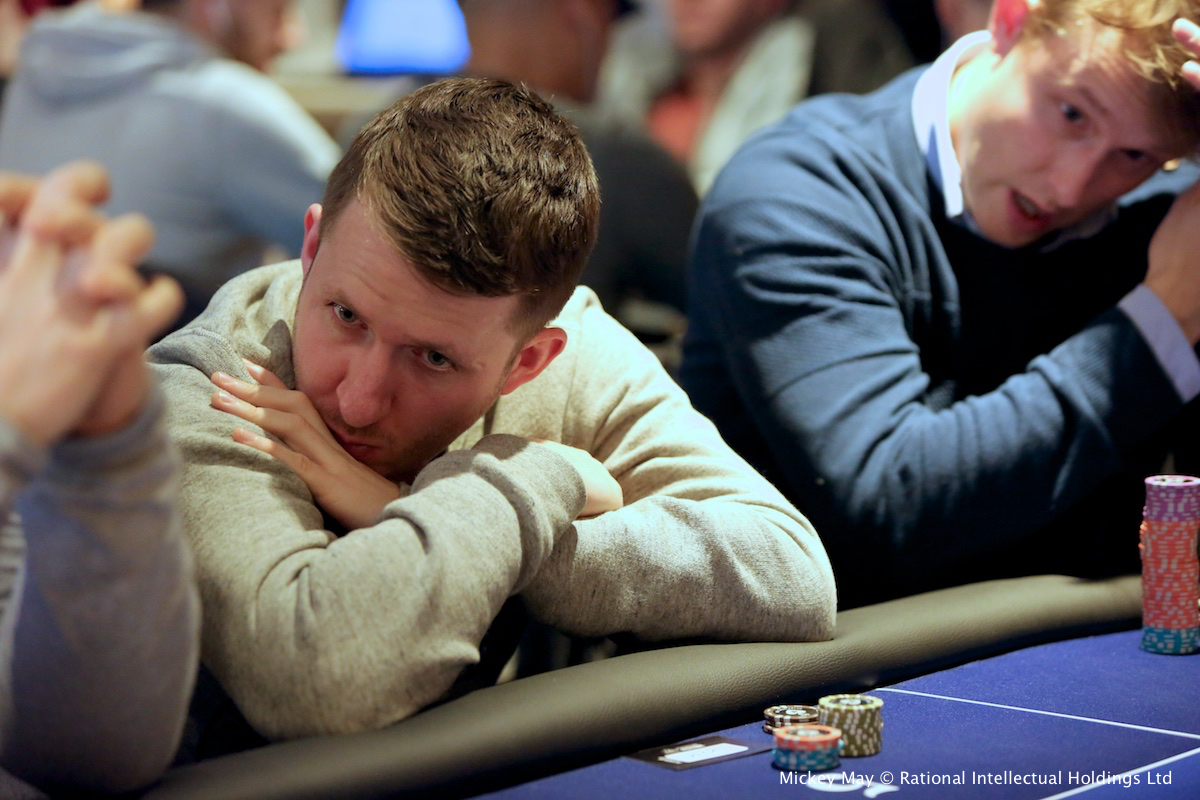 Charlie Combes
11:30pm: Wodka out to Otero
Level 10: Blinds 600/1200 (ante 200)
I arrived to see a board of K♦ K♥ 5♠ 4♥ 5♦ already down. Jaroslaw Wodka had checked the river and Guillermo Otero shoved for 31,500, which covered Wodka's stack. Eventually the clock was called on Wodka who was having difficulty deciding how to proceed. With just seconds to spare, he made the call, only to find out it was two pair versus two pair and Otero had the better one.
Wodka 10♦ 10♠
Otero J♦ J♣
–LY
11:25pm: Happy Harprit
Level 10: Blinds: 600/1,200 ante 200
Harprit Singh Gurnam was the player who knocked Will Kassouf out of this tournament, but just a moment ago he was in very real danger of joining him on the rail. He'd shoved for 9,400 with A♠ 8♥ and needed help against Manuel Bardon's 10♥ 10♦ .
The 7♥ 9♦ 5♠ flop gave him additional outs and he pinged one on the 6♥ turn. The 5♣ completed the board and he survived. He's still short on chips but at least has a playable stack now. –NW
11:10pm: Short stack survivors
Level 9: Blinds 500/1000 (ante 100)
We just saw two consecutive all ins and calls on table 1 and both times it was the shorter stack who doubled.
The first involved Margaux Dumont who got 7,300 chips in preflop with A♣ K♦ against Daniel Taylor's A♠ 8♦ and she held, taking her up to about 17,000.
Next hand it was Taylor's turn to put his tournament life on the line. He jammed on a 4♦ 6♣ J♥ flop with K♠ J♦ and got a call from Mohammed Suhail who had A♣ K♣ . The turn and river didn't give Suhail the redraw he needed and he passed 11,500 chips over to Taylor. –LY
11pm: Game over
Level 9: Blinds: 500/1,000 ante 100
It's time at the tournament, but not the bar, for Jerome Bradpiece, Raimer Herman Meulenbeek, Dinh Doat Le, Krishna Nagaraju, Karl Lundqvist, David Gassian, Marc Brazier, Ben Higgs, Christoph Cajochen, Komil Khamidov and Thomas Haney. They're all out of the tournament. –NW
10:50pm: No more entries
Level 9: Blinds 500/1,000 (ante 100)
The players are back in their seats for the final four levels of the night. Late registration is now closed, we'll bring you confirmation of the total number of runners just as soon as we can. –NW
10:30pm: Last break of the day
The players have gone on their last 20-minute break of the day. We'll be back upon their return.
10:25pm: Back to back flushes
Level 8: Blinds 400/800 (ante 100)
Must be nice to be Metodi Georgiev. He has got all of his 25,000 chips in with the nut flush against Daniel Taylor, putting him above average stack. As if that wasn't enough, it appears that his upwards journey started the hand before, as once the hand had played out, another player at the table said "two flushes in a row, huh?" If we detected a little jealousy in the tone, it is understandable…who doesn't like to run good? –LY
10:20pm: Langmann out to Ashraf
Level 8: Blinds 400/800 (ante 100)
2♥ A♦ 5♠ 10♠ A♥ was down and action was on Ashraf when we got to the table. Waheed Ashraf was facing an all in bet from Giuseppe Langmann and he was having a little trouble deciding what to do.
Ultimately he figured call was the best option and he did have the best hand with J♦ 10♦ . Langmann showed a missed flush draw with 9♠ 6♠ before heading towards the door. –LY
10:15pm: Go hard or go home? Kassouf goes home (via a restaurant)
Level 8: Blinds: 400/800 ante 100
The William Kassouf show is over. He's just been knocked out of the Main Event. I picked up the action on a 10♦ 3♠ 7♦ flop. Kully Sidhu (under-the-gun+1) had bet 2,800, a player in middle position had flat called and action was now on Kassouf (small blind). "All-in," he said and slid his stack of 17,050 into the middle. "Can't bluff me of this one," joke Kassouf to Sidhu as the latter considered his options. Eventually Sidhu folded but Kassouf's other opponent swiftly called.
"Pair and flush draw," said Kassouf showing 6♦ 3♦ , he was behind to 10♥ 9♣ and he needed help. The Q♣ 4♠ turn and river couldn't save him though and he was out. "Go hard or go home," he said before adding. "Or go to a Chinese restaurant.". –NW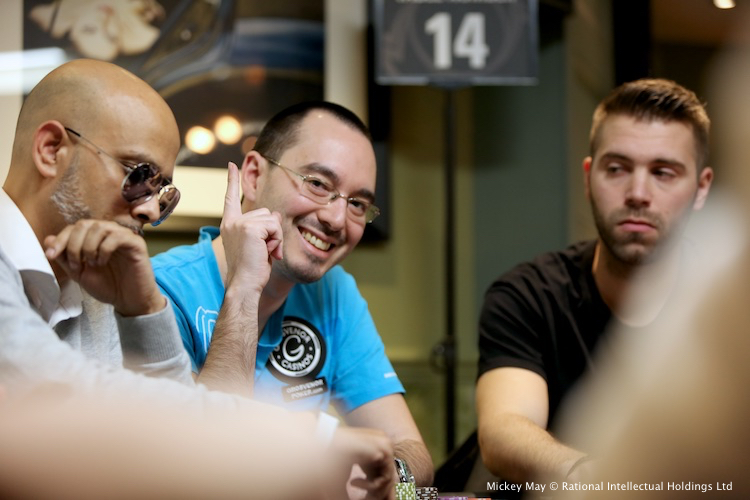 Chow mein instead of Main Event for Kassouf
10:10pm: More for the heap
Level 8: Blinds 400/800 (ante 100)
The latest bust outs are as follows:
Sergio Castelluccio, Gaetano Cardella, Alexios Zervos, Simon Taberham, Juan Manuel Navarro Ramos, Nenad Brkic, Denis Claudon, Stelios Andrew, Jan Mohammad Nader Zadeh. –JS
10:05pm: This means War(burton)
Level 8: Blinds 400/800 (ante 100)
One player who has flown under the radar so far in this Day 1D session is Steve Warburton (perhaps it's the cap he's wearing, or perhaps he only just registered). It looked like he was starting to get something going until this last hand.
Warburton had opened and was three-bet to 5,000 by Andre Jensen, which he called. The two went to an A♥ 4♦ A♠ flop, and Warburton made it 5,000 when it checked to him. Jensen made the call, and the 3♠ turn peeled off. Check check.
When the 10♠ river landed, Jensen checked again and Warburton put out a bet of 3,000. It looked for a second like Jensen was going to raise it up, but in the end he just tossed in a single 5K chip indicating a call. Warburton showed the A♦ 2♠ for trip aces, but Jensen had hit a runner runner flush with his J♠ 8♠ having floated the flop with air.
Jensen is up to around 52,000 now, while Warburton dips to 28,000. –JS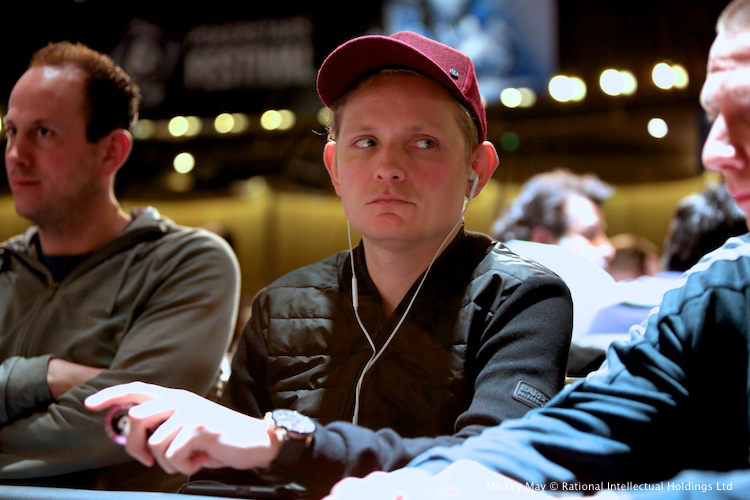 Steve Warburton
9:55pm: Frode Osen gets some back
Level 7: Blinds: 300/600 (ante 100)
It's been a swingy level or two for Lars Frode Osen. Earlier we saw him lose a big pot and now he's started his road to recovery. He got his final 6,725 in with A♠ 9♠ and was looking to hold against his opponent's Q♣ 10♦ . A 5♠ J♥ A♣ 9♣ 5♦ board kept his hand in front and he doubled up. –NW
9:50pm: Douglas finishes off Tekin
Level 7: Blinds 300/600 (ante 100)
After an early position limp, David Douglas raised it to 2,500 and it folded around to Ege Can Tekin. He jammed for 15,000, and when it folded back to Douglas he was more than happy to make the call.
Douglas – K♠ K♦
Tekin – A♦ J♥
The 6♦ 9♥ J♦ flop improved Tekin's chances by adding three outs to his list, but he couldn't find another ace or jack on the 7♠ 4♥ turn or river.
Douglas had 19,000 behind at the beginning of the hand, so that was Tekken-style KO for Tekin. Douglas finished him, and now sits with 34,000. –JS
9:45pm: Last chance saloon
Level 6: Blinds 300/600 (ante 100)
There's just 45 minutes left of late registration for this, our final flight into the Main Event. Time is running out for players to have a go at winning the title, the cash prize and a Platinum Pass to the PokerStars Players Championship, worth $30,000. –LY
9:30pm: Bust-outs
Level 7: Blinds 300/600 (ante 100)
This lot are no longer in:
Mikko Hirvonen, Jie Min Toh, Paul Ashton, Andreas Panayiotis Phouli, Robert Buky, Paul Green, Martin Holmes, Kim Zurek Germer, Riccardo Durso, Muhamet Perati, Dominic Wells, Albert Sapiano, Roberto Selitto, and Hamid Esfarjani Rowshanaei. –JS
9:20pm: So far Sow good
Level 6: Blinds: 250/500 (ante 75)
Not quite a family pot, but five players seeing a flop at this stage is rare. The hand began with a raise to 1,000 from under-the-gun by Angel Delguado Miguel. He picked up four callers, including PSC Prague Champion Kalidou Sow and Charlie Combes.
The 8♥ 4♣ 9♦ flop was checked through and the 8♦ landed on the turn. The action checked to Combes, he bet 2,500 and Sow was the only caller. The K♣ completed the board and again Sow checked it to Combes. He bet 5,500 and Sow tanked before making the call. Combes showed 6♥ 5♥ for a busted draw and Sow showed A♥ Q♠ for a very nice call indeed with just ace high. He' s up to 88,000. This fella just might win something big one day! –NW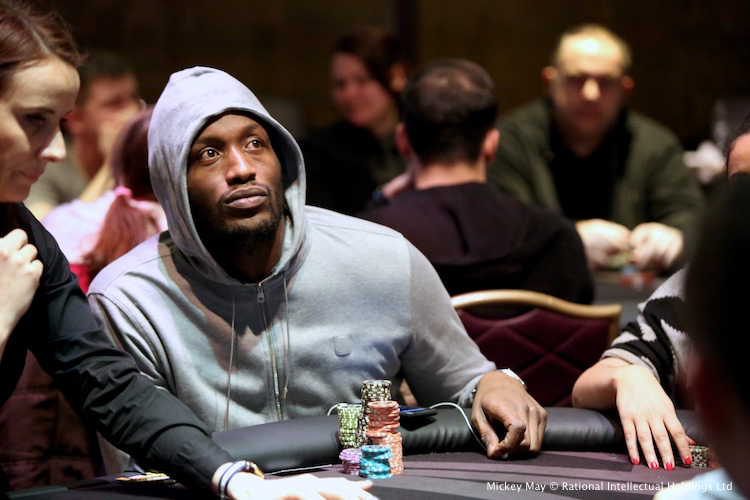 Kalidou Sow
9:10pm: Kassoufing
Level 6: Blinds 250/500 (ante 75)
William Kassouf is doing exactly what you'd expect of him by now; his chitter chatter doesn't seem to be working in his favour right now though.
In a hand just now with an as-yet-unidentified player, Kassouf three-bet his 1,275 open to 3,500 and was called. The two went to a J♠ 3♥ K♦ flop and when his opponent checked, Kassouf began.
"Do I give him a free card?" he asked the dealer. "Yeah let's give him one. Let him catch up."
The turn was the Q♣ , and maybe his opponent did catch up after all because he led right out for 3,500. Kassouf didn't budge though, and the river was the K♥ , pairing the board.
Kassouf was chattering and held all of his 10,300 chips in his hand as if he was ready to call any bet. When his opponent did lead out for 10,000 though, Kassouf had a change of heart. He let it go.
"Show the bluff, it's good for the game," he pleaded.
And his opponent did just that. He showed the 4♠ 6♠ , while Kassouf claimed he folded pocket tens. His opponent (we'll have his name soon!) is up to around 77,000. –JS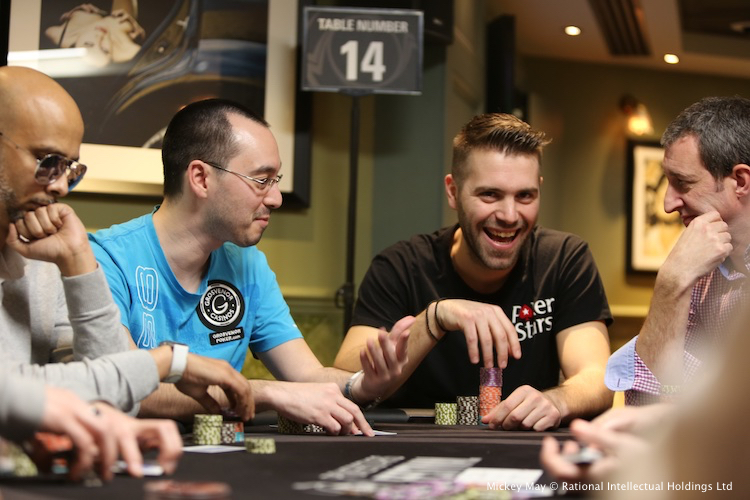 Kassouf's mystery opponent? Guy on the left
9pm: Zalewski out…
Level 6: Blinds 250/500 (ante 75)
…and it's at the hands of Alexios Zervos.
10♣ 3♠ J♠ 2♦
Both players were drawing to spades when Konrad Zalewski got his last 11,125 in on the turn. Unforunately for Zalewski, though his flush draw was the higher of the two, Zervos had a pair too with 10♠ 8♠ .
The 9♣ river didn't help him and Zervos scoops the pot. –LY
8:50pm: The Angel and the Albert
Level 5: Blinds 200/400 (ante 50)
Charlie Coombes opened to 900 in the UTG+1 seat, and Angel Delguado made the call in the cutoff. The small blind called too, as did Albert Sapiano in the big blind.
The four went to a 3♥ 6♥ 8♦ flop and when it checked to Sapiano he instantly led out for 3,000. That shook Coombes off quickly, but Delguado made the call before the small blind folded.
Heads up to the 7♠ turn, Sapiano opted to slow down and check it. That left things open for Delguado to come in for a 4,000 bet, which Sapiano called instantly. The 4♠ completed the board, and Sapiano checked once more. Delguado then jammed with the bigger stack, and Sapiano looked a little surprised. He peeked back at his cards, but made a somewhat frustrated fold.
He's down to 11,000 now, while Delguado is up to 44,000. –JS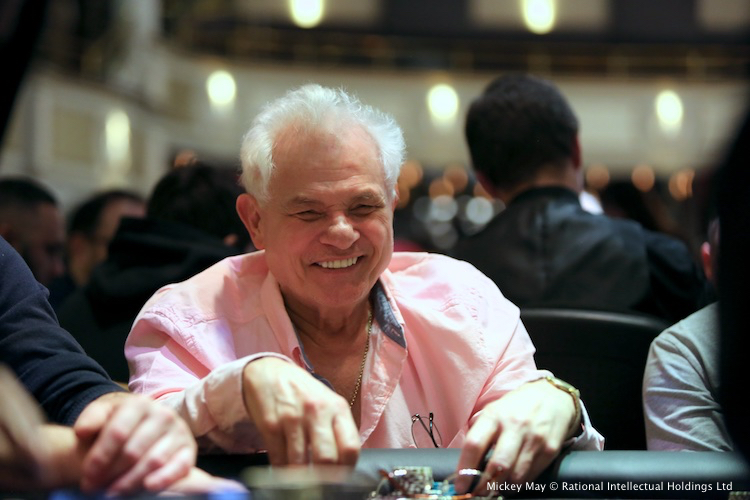 Albert Sapiano
8:45pm: Double for Belegratis
Level 5: Blinds 200/400 (ante 50)
Martin Holmes had four-bet all in as we wandered over to the table and he was snapped off by Belegratis. It was premium hand versus premium hand but Belegratis had the best of it with K♥ K♦ against Holmes's A♠ K♠ .
Belagratis was the all in player with 37,400 chips and With his tournament life on the line, the dealer laid out the board 9♦ 3♣ 7♥ 6♥ 9♣ .
Belegratis got the double and has upwards of 75,000 chips in play. Holmes slumps to less than 20,000 but there's still time for all that to change. –LY
8:40pm: Cold deck for Frode Osen
Level 5: Blinds: 200/400 ante 50
The pre-flop action is unknown, but on a J♦ 6♥ 7♦ flop Marc Brazier bet 1,000 and Lars Frode Osen then min-raised to 2,000 total. A third player folded and Brazier then moved all-in for over 15,000. Frode Osen swiftly called and the cards were flipped.
Brazier: 9♦ 6♦
Frode Osen: 7♠ 6♣
It was two-pair against a pair and a flush draw then, easy to see why the chips had gone in. The 5♥ turn was a blank but the 5♦ river saved Brazier and he doubled up. –NW
8:30pm: Let's play some poker
Level 5: Blinds 200/400 (ante 50)
The players are back in their seats and play has restarted. –NW
8:12pm: Take a break
The players have gone on a 20-minute break. –JS
8:10pm: A welcome double up for Alexandrou
Level 4: Blinds 150/300 (ante 50)
Andreas Alexandrou just found a nice double up, having made a massive raise on the flop.
Picking up the action on a 9♠ 2♥ 4♥ flop, his opponent led for 1,600 and Alexandrou jammed for 12,175. His opponent called with the 5♦ 3♣ for an open-ender, which meant Alexandrou's A♠ 9♣ for top pair was ahead.
He'd have to fade hitting two pair or a six on the turn or river, and fade he did. It came the 5♣ and J♦ on the turn and river, bringing Alexandrou up to 27,000. –JS
8:05pm: No luck for some
Level 4: Blinds 150/300 (ante 50)
Some bust outs have taken place in the half an hour or…
Duncan McLellan, Eirini Kokoni, Terence Jordon, Antonis Poulengeris, Rafael Rojano Ramos, Marcin Chielewski, Martin Cheung and Vahid Amir Zahi
have all failed to make it to the first break. –LY
8pm: Nader doing nicely
Level 4: Blinds 150/300 ante 50
Jan Mohammad Nader Zadeh is off to a flying start on Day 1D, as we approach the end of Level 4 he's almost doubled his starting stack from 30,000 to 56,000. –NW
7:40pm: Quads for Mika and an early exit for Wong
Level 3: Blinds 100/200 (ante 25)
Well Samuel Mika didn't have quads when we joined the table as action was on the turn. Elvin Bo Chun Wong was already all in, though whether that happened pre or postflop is unclear.
K♣ 5♥ K♥ 8♦ was out and Mika and Gabriel Gusetoiu were both still in the hand. Mika shoved his remaining 12,000 or so chips and Gusetoiu needed time to think about this one.
After a few minutes of deliberation, Gusetoniu put his chips over the line but it turned out to be the wrong call this time as his J♣ J♠ was crushed by Mika's A♦ K♦ .
The river brought out the case K♠ and Wong wasn't beating that, sending his cards straight into the muck before getting up to leave. Nice hand and nice pot for Mika who chips up. –LY
7:35pm: It's busy by the bar
Level 3: Blinds 100/200 (ante 25)
As well as three tables of the Day 1D flight taking place, there are also a fair few of the Day 1C runners who have set up camp in the bar area. We don't blame them, having made it through to Day 2, they have good reason to celebrate. –LY
7:30pm: Castelluccio gives it another crack
Level 3: Blinds 100/200 (ante 25)
You've got to feel for Italy's Sergio Castelluccio. Last night, he was heads up for a Platinum Pass in the £2,200 High Roller, but was ultimately pipped to it by Dragos Trofimov.
Still, he got £50,110 as a consolation prize. Castelluccio is back in action here on Day 1D of the Main Event, hoping to get another deep run towards that coveted package. He's got Will Kassouf on his left, so it might be a noisier run than yesterday's final table. –JS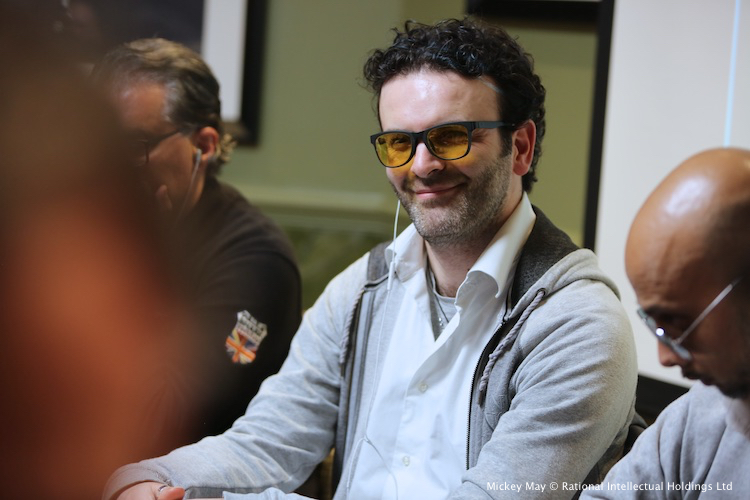 Sergio Castelluccio
7:20pm: Not Duncan's day
Level 3: Blinds 100/200 ante 25
"Either it's your day or it's not," said two-time UKIPT champion Duncan McLellan. He's had some good days at the felt, but this is not one of them as he's just been knocked out of the tournament. After his exit the table told me that he'd been left short on chips by running top pair into a set.
By the time I picked up the action he was down to 1,100 in chips and had three-bet all-in over the top of Daniel Barriocanal's open. The latter called the extra and it was time for showdown. McLellan showed Q♠ Q♦ and he was ahead of Barriocanal's pocket nines. The 7♣ 9♦ K♥ flop connected with Bariacanal's hand and McLellan was already out of his seat by the time the 2♠ A♥ turn and river completed the board. –NW
7pm: More names
Level 2: Blinds 75/150
A few more notables in the field to tell you about. Dan Wilson, David Gassian, Charlie Combes and Albert Sapiano are part of the 147 strong field. –NW
6:30pm: They keep on coming
Level 1: Blinds 50/100
More than 130 players have now taken their seats for this final flight. Late-registration is open until the start of level nine, approx 10.40pm. –NW
6:15pm: Kassouf in the house
Level 1: Blinds 50/100
Will Kassouf is taking his second shot at the Main Event in the fourth and final starting flight. Duncan McLellan and Kully Sidhu are also among the level one arrivals. –NW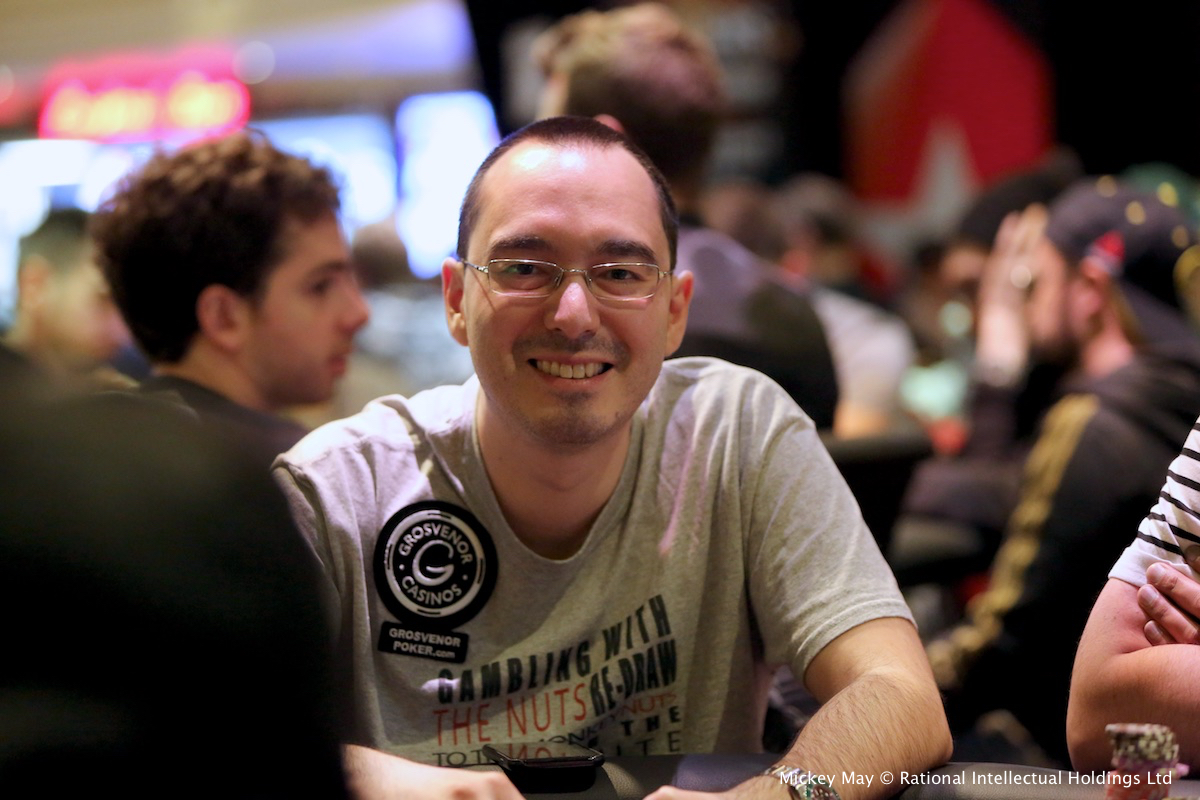 Will Kassouf
6pm: Cards are in the air
Level 1: Blinds 50/100
Day 1D action has started. There are currently 104 players in the field. –NW
5:40pm: Friday night flight
Are you ready for the second part of your double dose of Friday Main Event action? It's time to go again, with the Day 1D action starting at 6pm. It's the final chance for players to enter the £500,000 guaranteed Main Event and take their shot at winning that $30,000 PSPC Platinum Pass.
As with Day 1C this flight is speedier than 1A and 1B with 12 30-minute levels (instead of 45 minutes). Whilst you wait for the action to get under way, you can check in on Day 1C here. Or, catch up on all the headlines so far:
Dragos Trofimov is living the Platinum Pass dream
Dragos Trofimov wins the High Roller
Stylianos Nykteridis tops Day 1B Main Event field
Karan Dewan leads after Day 1A of Main Event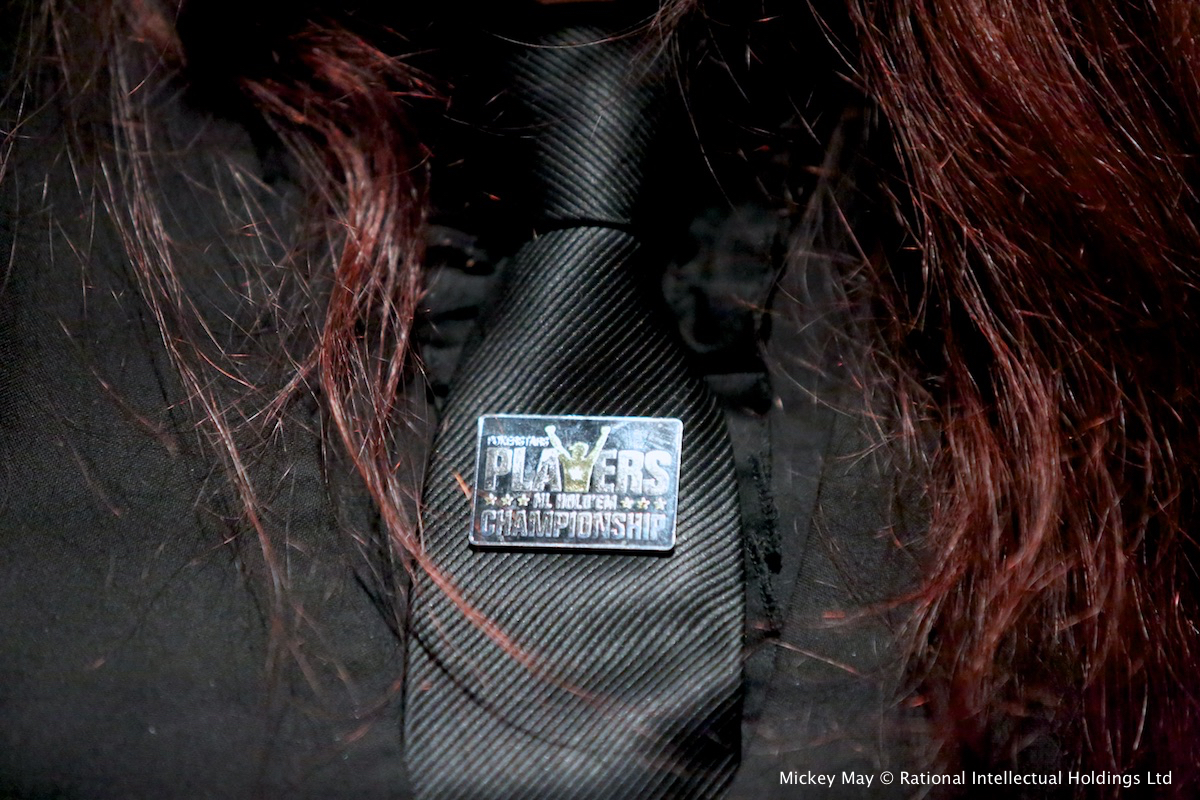 Cards are in the air at 6pm. –NW
PokerStars Blog reporting team on the £990 Main Event: Jack Stanton, Nick Wright and Lisa Yiasemides. Photography by Mickey May.
---
Opening a PokerStars account is easy. Click here to get an account in minutes.
---
Back to Top
Study Poker with
Pokerstars Learn

, practice with the PokerStars app

Try our Free Scholars Leader Board to practice your new skills.
Quick Links
Learn
Practice
Chat with us
Watch and share