Get to know our Final Table players a bit better thanks to Media Coordinator Jen Mason.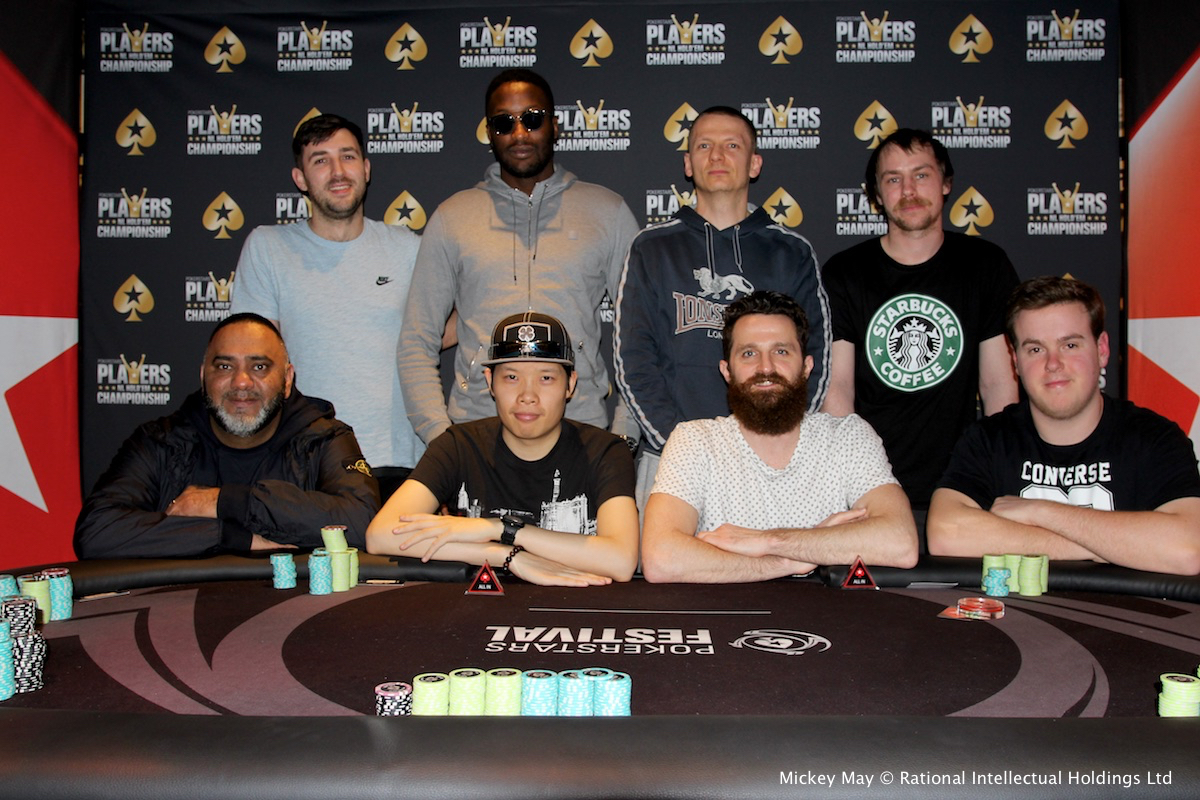 Final Table line up
Final Table live updates are here.
Seat 1: Attila Farkas, Hungary/United Kingdom – 2,070,000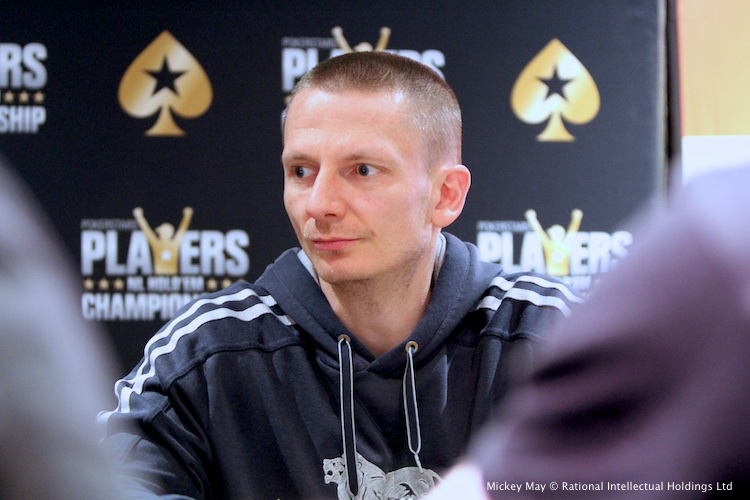 Attila Farkas
Attila Farkas, 41, hails from Hungary but now resides in London where he finds time for regular poker games in between working in a restaurant. Farkas plays live cash and tournaments in all the London poker haunts, having become interested in the game ten years ago back in Hungary with his friends. "I think that's how everyone gets into poker!" he said. This is the fourth time he has taken part in a UKIPT/PokerStars Festival, and describes his run so far as smooth sailing – "Just up! Until just now, when I lost a big pot…" Undaunted, Farkas has already banked the biggest cash of his poker career.
Seat 2: Thomas Winstone, United Kingdom – 4,975,000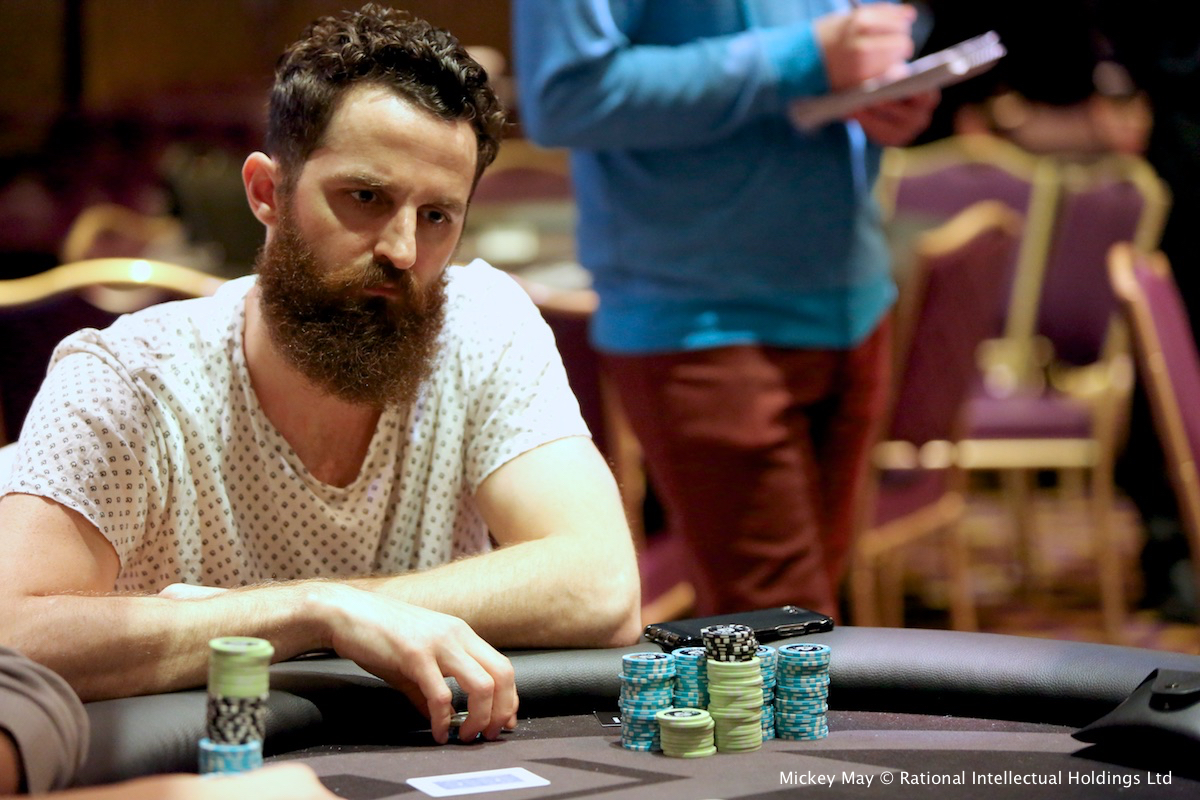 Thomas Winstone
Thomas Winstone is a 34 year old futures trader from London whose background in poker is an online one. He has turned to the more sociable live form of the game in the last 18 months, however, starting out at the first PokerStars Festival London last year. This year he went to the PCA where he scored his best result so far – $15,470 for a third place finish in a $1,500 + $500 Knock Out Tournament. He says he's been building experience and learning the live formalities, but that it's been "a heck of a lot of fun" along the way.
Seat 3: Tsz Chung Ho, United Kingdom – 795,000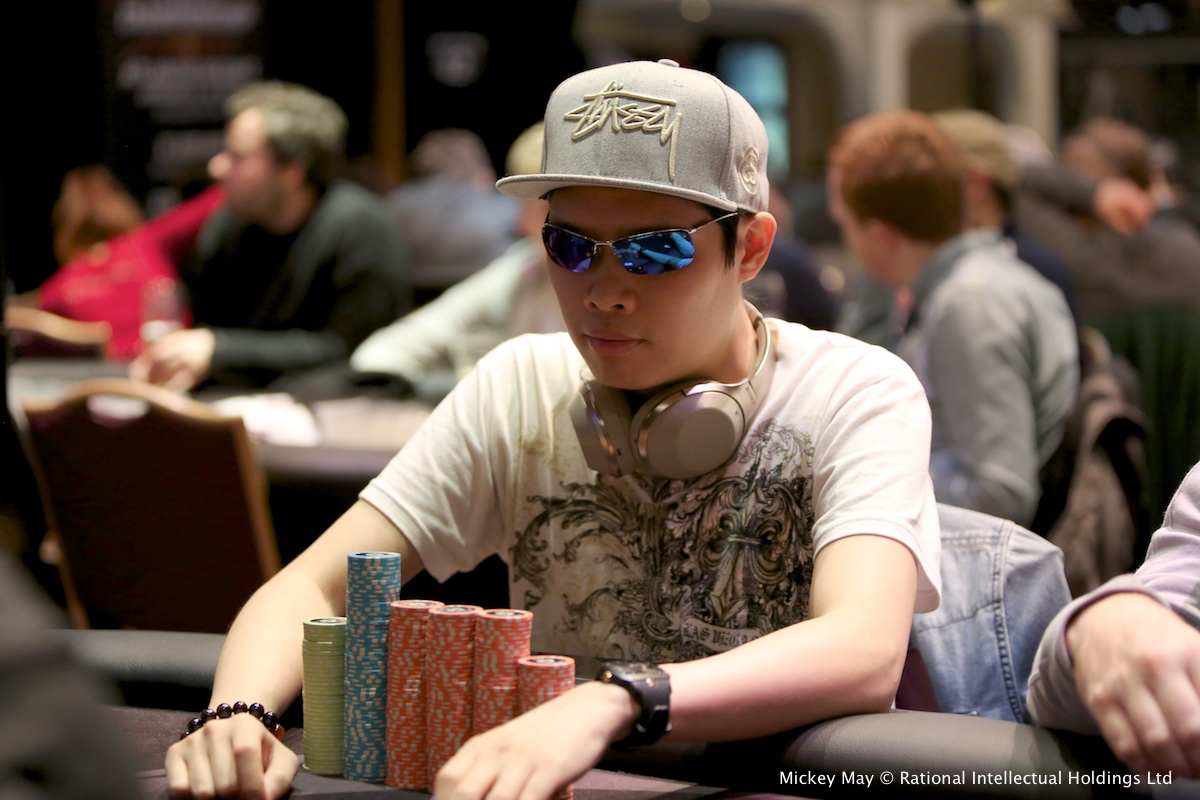 Tsz Chung Ho
Born in Hong Kong, Tsz Chung Ho has lived in the UK since he was a child. At 33, he's been playing poker for eight years and has become a regular at The Hippodrome Casino, where he won his Main Event entry as part of a last-longer promotion for the London Series (he came 4th, narrowly missing out on a PCA package). A gamer, he likes the fact that poker combines skills such as mathematical and statistical knowledge with the psychological side of things. Having also qualified for Prague, his eyes are on the Platinum Pass. "If I win it, I will face the challenge without too much pressure. I've been studying these high roller strategies through videos and Twitch, so I'll know them better than they know me!"
Seat 4: Thomas Harbrecht-Parker, United Kingdom – 805,000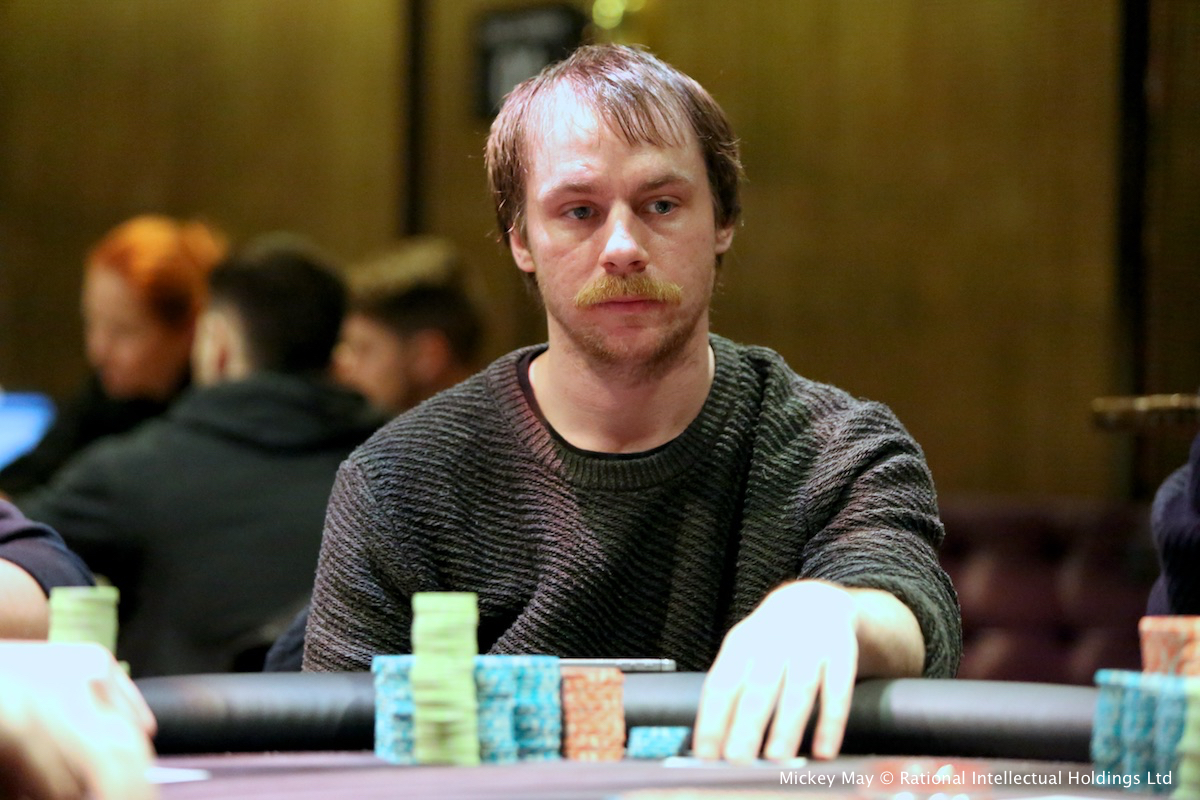 Thomas Harbrecht-Parker
Thomas Harbrecht-Parker, 28, is a Colchester resident now but honed his poker game while travelling in Australia for four and a half years. Now splitting his time between study and working in a bar, he spends more of his poker-dedicated time on the virtual felt, playing "any MTT" – no matter the structure or clock – online. Although not a pro player, 13 years of regularly playing poker have given him the experience to try for his first major title, even though he comes to the final as one of the short stacks.
Seat 5: David Mander, United Kingdom (PokerStars Qualifier) – 3,555,000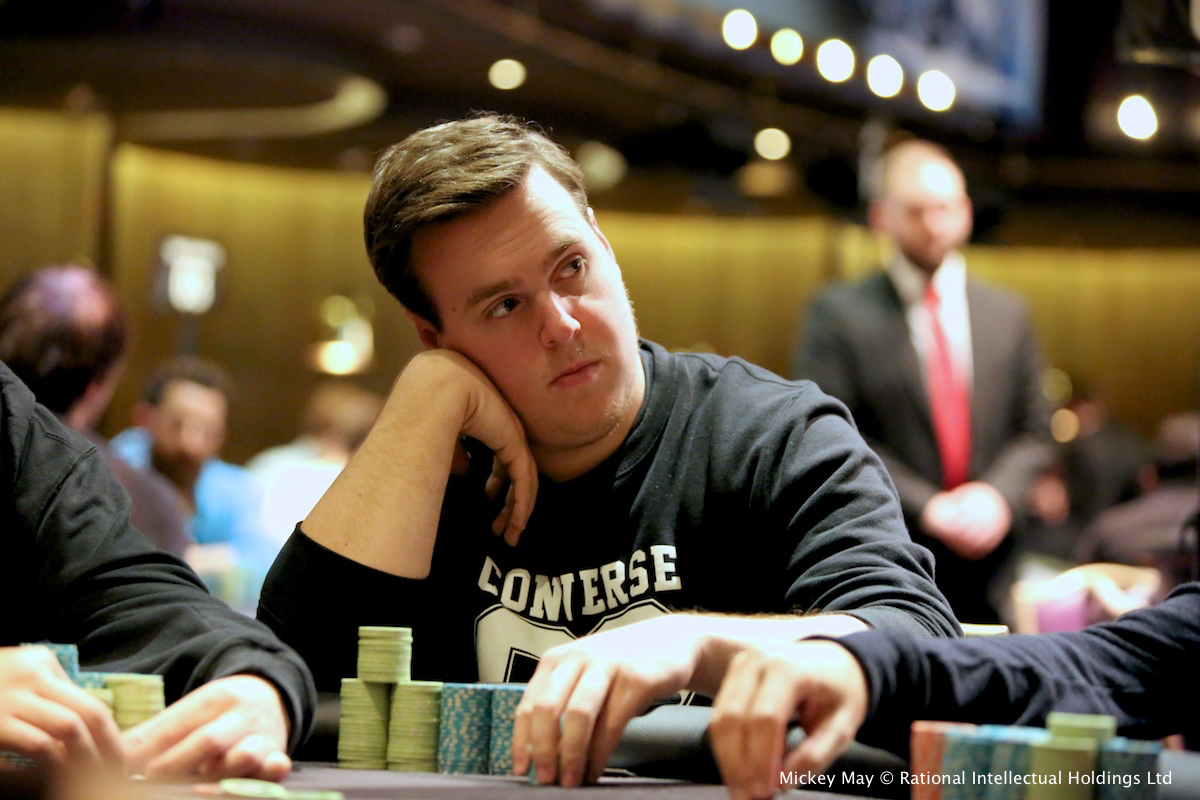 David Mander
The last PokerStars Qualifier standing, David Mander won his seat to the Main Event via a Spin&Go, for which the prize was an online satellite ticket. That ticket turned into a £990 seat, which has become a shot at the title and Platinum Pass. "I've never done this before," he said, meaning both an interview and, it turns out, a live poker tournament. The 22 year old, who works in property maintenance in Oxford, considers the journey he's taken "a one-off, unbelievable experience." He started playing cards with his grandfather and progressed into poker, recreationally, live and online from there.
Seat 6: Paul Dando, United Kingdom – 9,485,000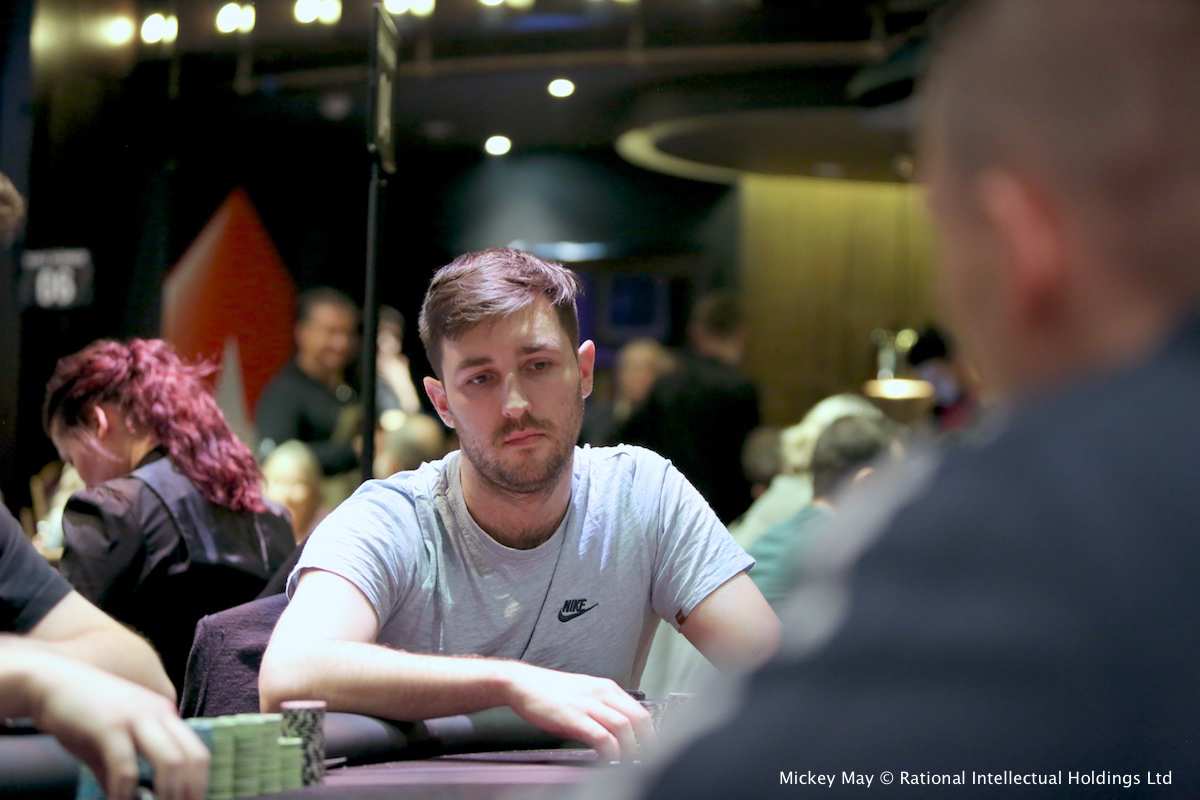 Paul Dando
Paul Dando, 25, hails from Winchester and has been playing poker for 11 years. His uncle taught him the game when he was 14, and Dando started playing online freerolls at 18. Nowadays he tends to play online still, but has recently developed a taste for live Pot Limit Omaha cash games. This is Dando's first ever final table in a live event, and he is especially excited at the prospect of the added Platinum Pass to the Players Championship in the Bahamas in 2019. "That would be amazing," he said, "It's always nice to get something for free but this is another level."
Seat 7: Kalidou Sow, France – 1,715,000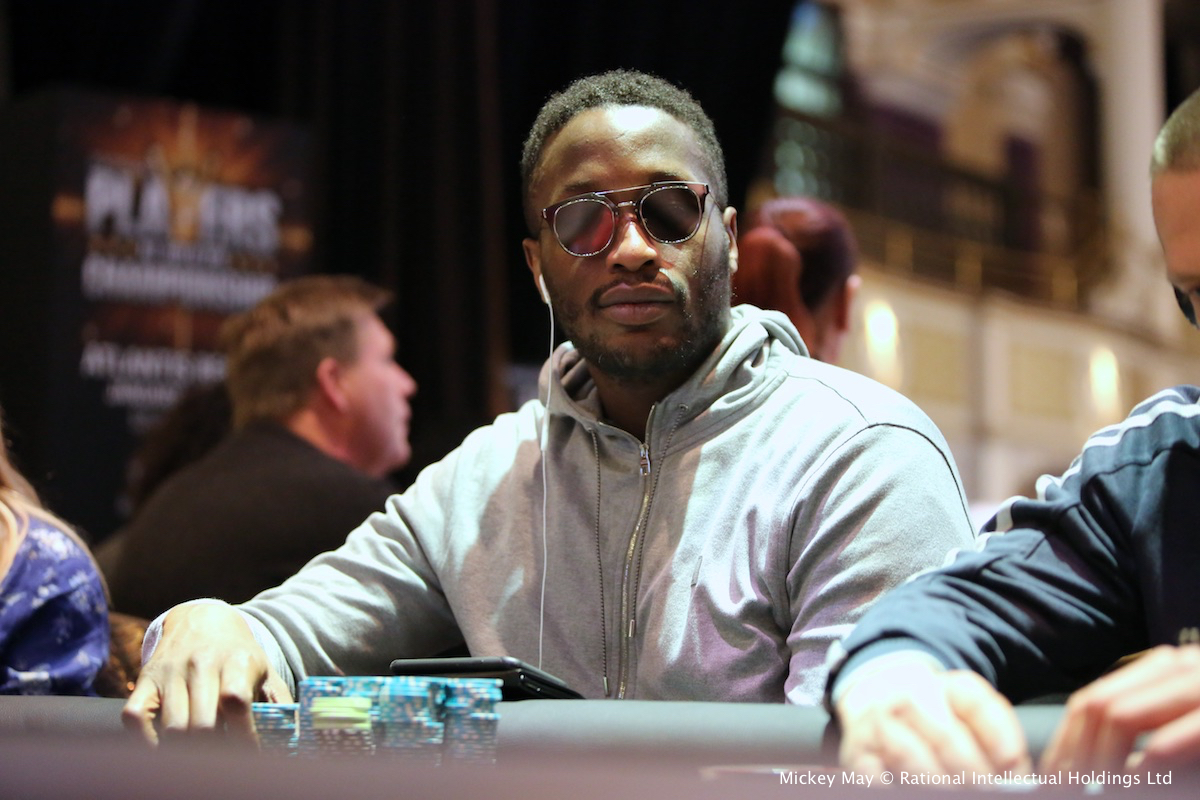 Kalidou Sow
Kalidou Sow's last live tournament appearance was memorable: it was at PokerStars Championship Prague in December, which he won the Main Event for €675,000. This being his next event after Prague, he's clocked up more than 70 hours playing in two Main Events in a row without busting! Sow, 37, lives in Paris where he owns a consulting business. He has never played online, mostly sticking to homegames with friends and very occasionally in places like the Aviation Club. He has enjoyed this tournament a lot because he felt there were many crazy recreational players. "I played slowly, and the hands kept coming like boom, boom boom. I have been keeping risk down to a minimum because I think I have an edge on these players," he said.

Seat 8: Waheed Ashraf, United Kingdom – 2,085,000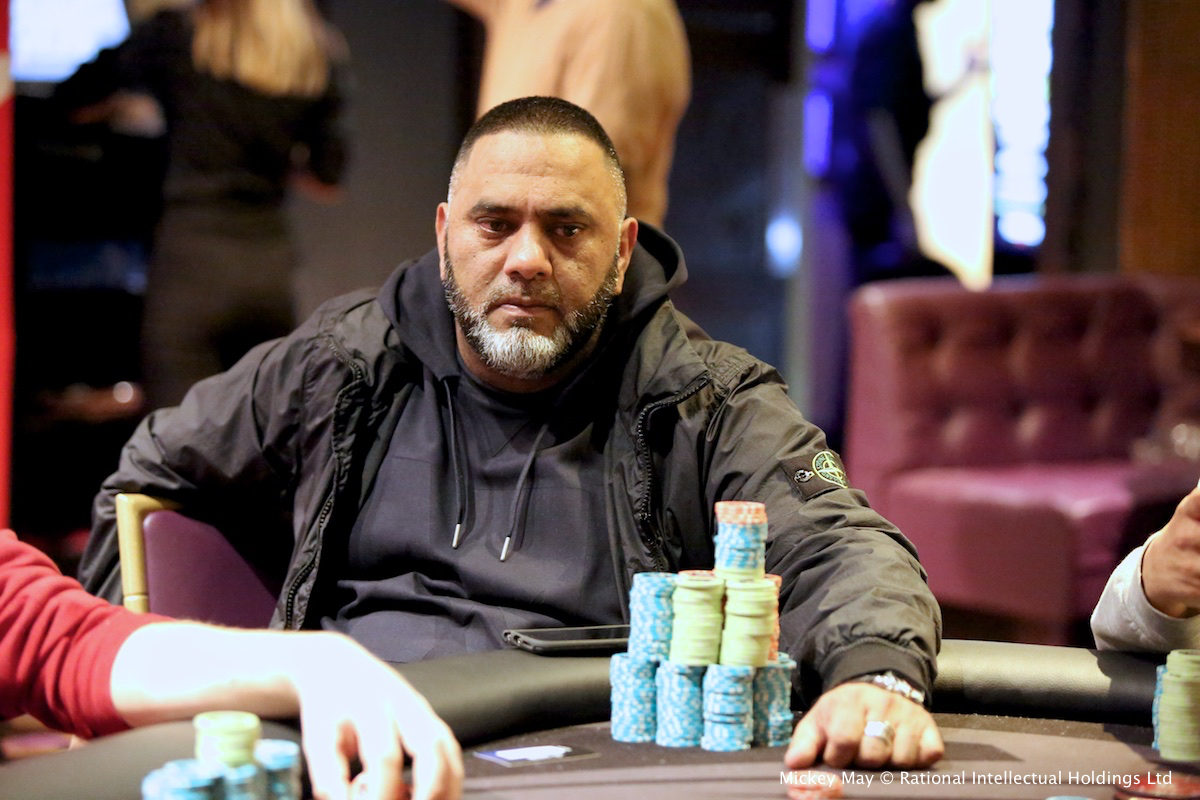 Waheed Ashraf
Waheed Ashraf has been playing poker for around 20 years, longer than anyone else at the final table. The 47 year old taxi driver is a regular poker player in his home town of Nottingham, although says recently he's not been travelling to play live so often. This trip to London has locked him up £13,000 already for making the final, despite "losing every flip" and having to work at building his stack back up. He is sharing a hotel room with last year's winner Rehman Kassam (who also cashed in the Main Event), although he has to wait for a rail as Kassam's in the PLO side event.
Back to Top
Study Poker with
Pokerstars Learn

, practice with the PokerStars app

Try our Free Scholars Leader Board to practice your new skills.
Quick Links
Learn
Practice
Chat with us
Watch and share