Siyou Cao becomes the latest winner of a Platinum Pass and joins the PSPC class of 2019.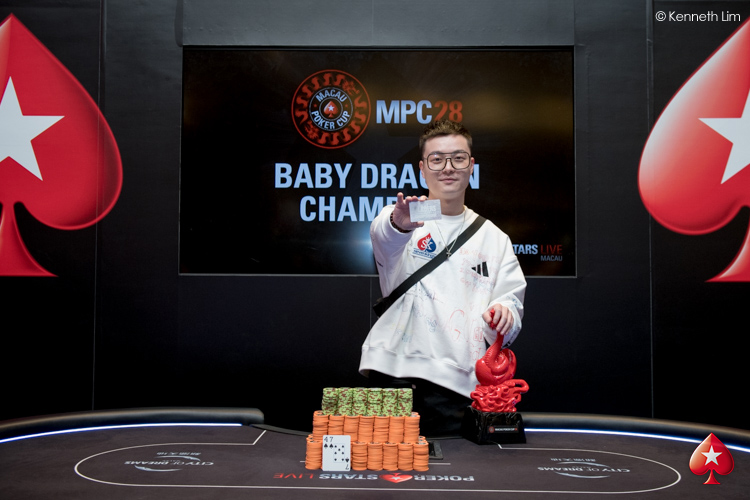 Siyou Cao: MPC28 Baby Dragon and Platinum Pass winner
Poker players love any sort of added value in a tournament and it can come in many forms. Merchandise, overlays and money added to the prize pool are all welcomed. The Platinum Passes being handed out throughout 2018 are just that – added value. It's great opportunity to be able to take part in the PokerStars Players Championship (PSPC) in January 2019, but what makes many of them so special is that they are being given away to winners of events with small buy-ins. Take this Baby Dragon event as a perfect example. The value (US$30,000) of a Platinum Pass is roughly thirty times the entrance fee of tournament and its value would sit nicely between fourth and fifth in the payouts.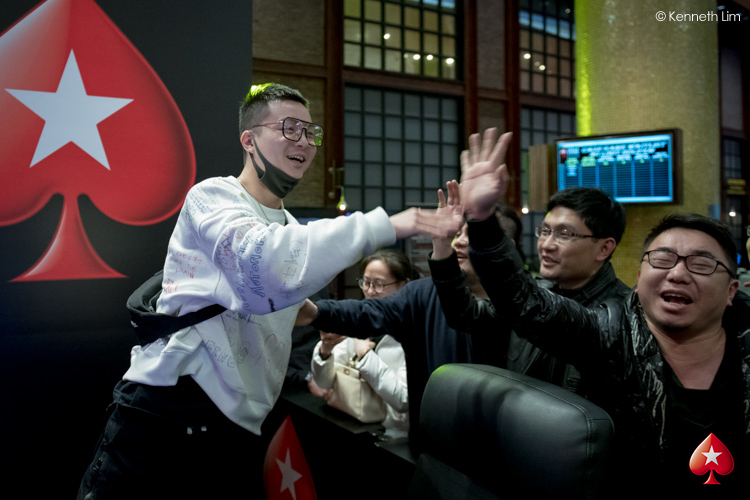 Siyou Cao celebrating with his vocal rail
Siyou Cao became the second player to win a Platinum Pass in Macau (Eisuke Kobayashi claimed one last month) after a fast-paced, but long final table. It was only long as the chips kept passing from one player to another and that only added to the tension.
After defeating 817 players, Cao said, "For these two day events, especially with a high number of players, I feel extremely happy to win this, and feel confident as a player as life moves onwards."
Cao probably wasn't as nervous as his competitors as he didn't realise the true value of the win:
"When I found out the Platinum Pass was worth US$30,000 and not HK$30,000, I was very excited!"
Cao will be breaking new ground by playing a $25,000 buy-in tournament for the first time, and he'll also be discovering new lands:
"I will have go back and research all about the Bahamas now. I have never been there and it makes me very happy to be able to participate in the PSPC and especially since the whole trip is for free!" Check out the whole interview below.
Congratulations to Siyou Cao, our latest Platinum Pass winner. Want to know how you can win one yourself? Find out more information here.
---
Opening a PokerStars account is easy. Click here to get an account in minutes.
---
Back to Top