Catch up on all of this week's PokerStars Blog content…
• Short film celebrating International Women's Day
• Doug Polk's $84K flip lands casino with fine
• Poker mindset coach Elliot Roe on working through fear
---
CELEBRATING INTERNATIONAL WOMEN'S DAY
To celebrate this year's International Women's Day on Friday, March 8, PokerStars is taking a look at some of the women who make up the world of poker.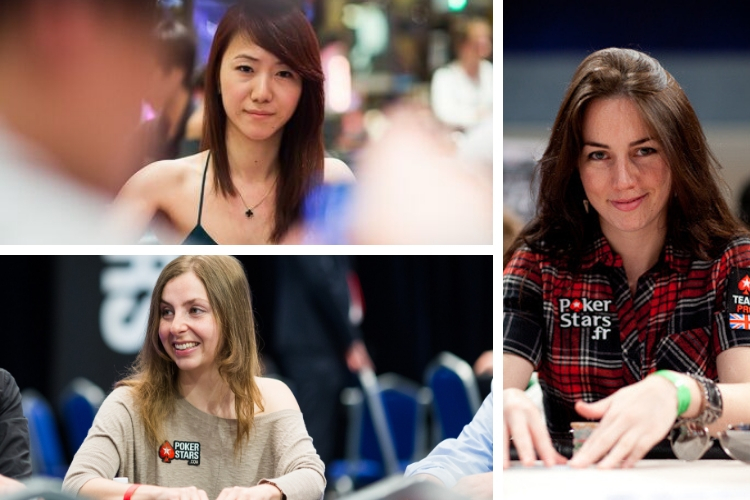 In the 15-minute short film "Raising the Stakes – The Women of Poker", PokerStars looks at the personal experiences of women both on the tables and in the workplace. Among the players featured in the film are Maria Ho, Liv Boeree, Celina Lin, and Fatima Moreira De Melo.
Click here to watch the film and find out more.
---
DOUG POLK'S $84K FLIP LANDS CASINO WITH FINE
This week in our weekly Forum Focus series our attention turned to, of all things, an allegedly unauthorised hand of 10-card stud.
The hand in question — or should we say 'flip' — played out between Doug Polk and Jeremy Kaufman at Sugarhouse Casino in March 2017, and was filmed on a cellphone by Shaun Deeb. The Gaming Control Board hearings are currently underway in Pennsylvania.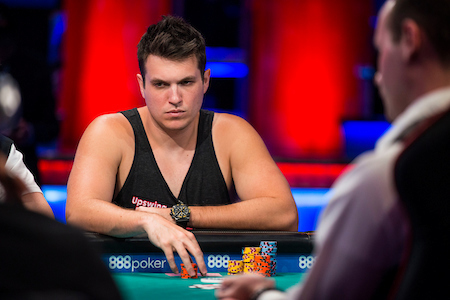 Polk flipped Pennsylvania casino into trouble
The problem for the casino — and the dealer and floor supervisor in particular — is that 10-card stud is not on the Pennsylvania Gambling Board's list of permitted games. Fines and employees firings ensued.
This provided plenty of discussion over on twoplustwo, and you can check all of that out in Forum Focus. We also look at whether Rounders is truly a good movie, or just "poker" good, plus say a fond farewell to two members of the poker community.
Click here to read about the trouble in Penn for Polk, and more.
---
WORKING THROUGH FEAR IN POKER
Have you ever felt scared or unsure at the poker table? If you have, you're not alone. Even the best players suffer from doubt and anxiety.
After watching the nail-biting, stomach-churning, Oscar-winning docuemtary Free Solo, we asked leading mindset coach Elliot Roe (whose clients include Fedor Holz and Matt Berkey) how the world's best players avoid fear, so you can too.
Find out how to work through the fear in poker here.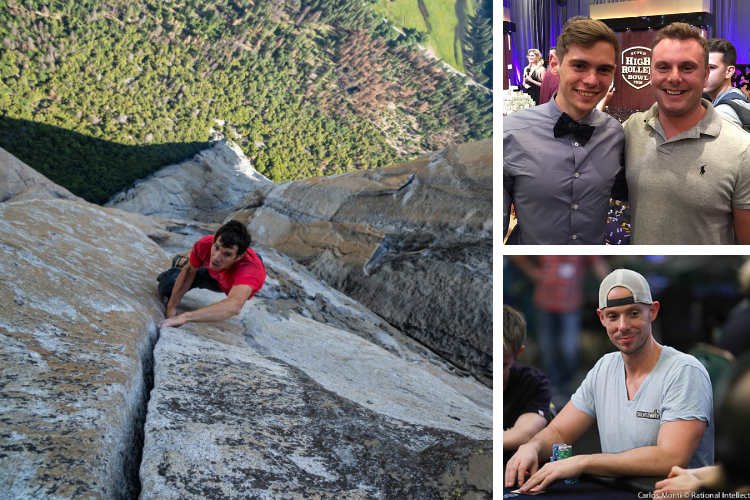 (National Geographic/Jimmy Chin)
We've also pulled out some of Roe's key takeaways so you can become a better player this weekend.
Take a look at those quick points here.
---
Other pieces you might be interested in:
• Best Moments In Women's Poker
• Ask Shamus: Straightening out when straights started beating trips
• For Sunday Warm-Up champion Manuel "fellatiado" Ruivo, it's all about the win
• New $3 million Spin & Go's start today on PokerStars
• Book excerpts: "Exploitative Play in Live Poker" by Alexander Fitzgerald
Have a great weekend!
---
Ready to sign up for PokerStars? Click here to get an account.
---
Back to Top