Vasile Merisescu was supposed to be back home in Romania, not playing poker in Florida.
The 44-year-old had been visiting his mother, and while he was there he'd been playing cash games. "I was supposed to have left three days ago," he said. "I knew I had earned enough hours to qualify for the freeroll, so I changed my flights for an extended vacation."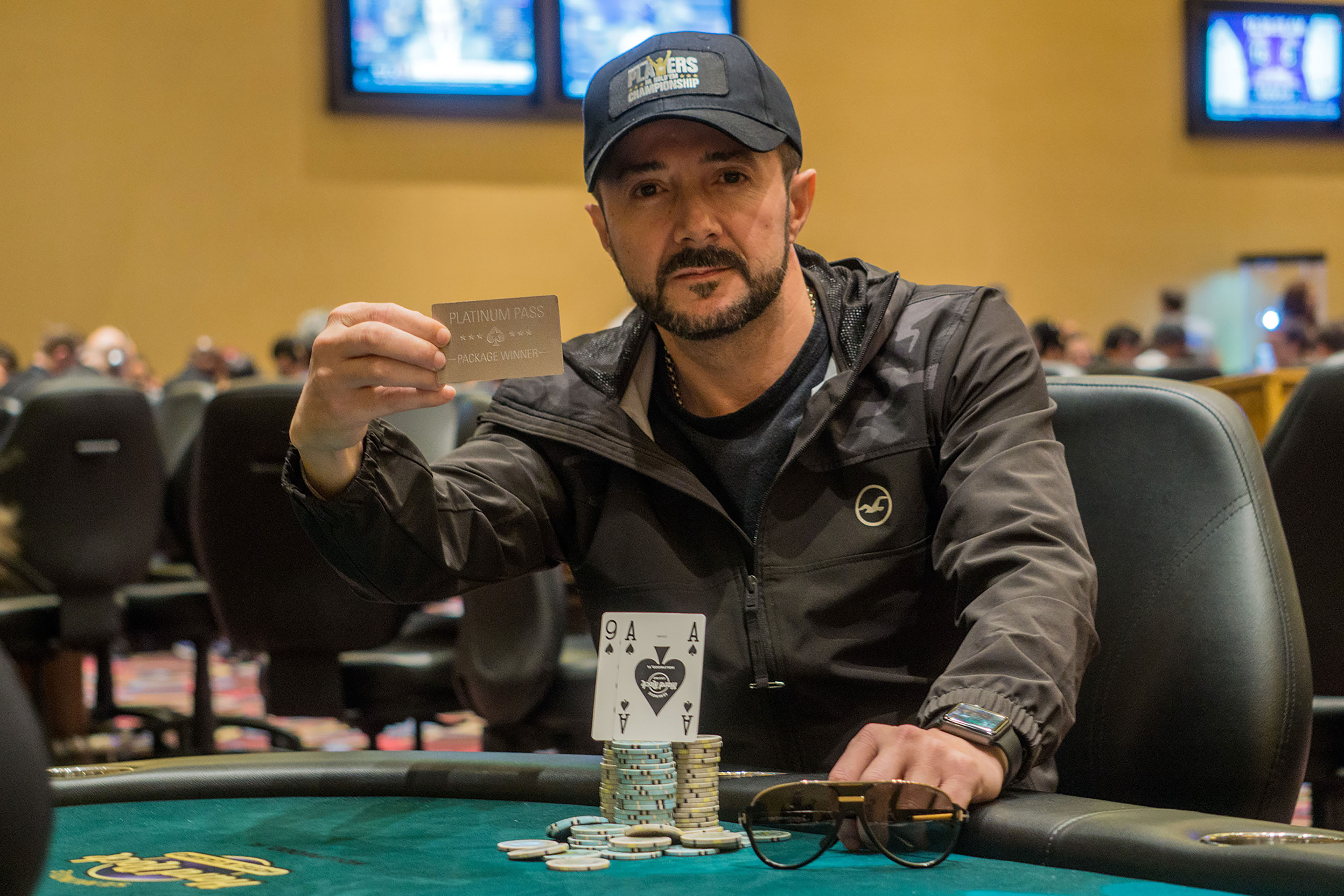 Vasile Merisescu won his Platinum Pass in the Seminole Hard Rock Summer Freeroll
See, Vasile's visit happened to coincide with the qualification period for the latest joint promotion between PokerStars and the Seminole Hard Rock, the Summer Freeroll. The top prize: a $30,000 PSPC Platinum Pass. That and the Florida sunshine were more than enough enticement for Vasile to stick around.
So Vasile extended his stay. Then something very unexpected happened. He won the tournament and the Platinum Pass.
"I was playing five-card poker before I switched to Texas Hold'em," said Vasile. "Now I'm just trying to get some more experience about how to play Texas. Actually, this is my first tournament because I am just a cash player. I don't join tournament, I just decided to start this one because it was a freeroll and look at the results!"
Vasile has been playing poker for so long that he doesn't even remember when he began. But he does know that he had never cashed in a poker tournament before winning the Summer Freeroll — not live, not even online for small stakes. Now he has booked his passage to the Bahamas next January for one of the richest tournaments ever staged. Not bad at all for a guy who wasn't even supposed to be there.
Back to Top
Study Poker with
Pokerstars Learn

, practice with the PokerStars app

Try our Free Scholars Leader Board to practice your new skills.
Quick Links
Learn
Practice
Chat with us
Watch and share