What do Sylvester Stallone, Jack Bauer's 24 and episode 1 of the PokerStars Championship Cash Challenge all have in common? They all love a good cliff-hanger.
Last week's debut episode ended with Charlie Carrel facing an all-in shove from Faraz Jaka on an A♥ J♠ K♠ 6♥ 7♠ board. Carrel had Ac-Tc. And Jaka? Who knows, his cards are obscured. Play along with Charlie as he decides whether to call or fold with top pair against a player notorious for gutsy bluffs.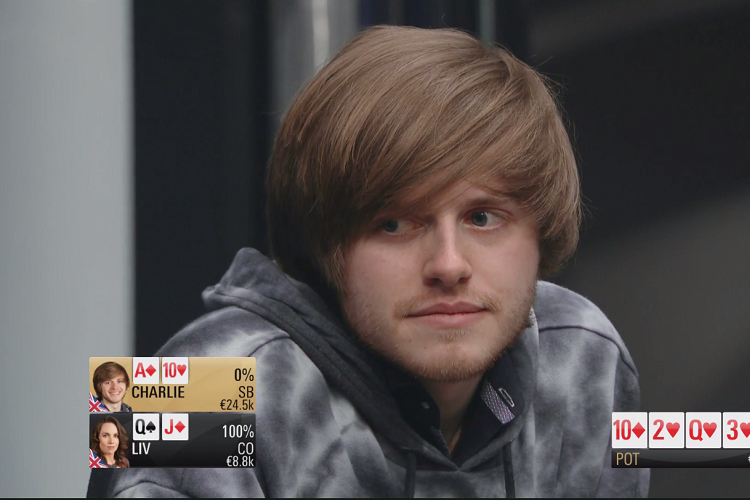 Charlie Carrel
Elsewhere, Kevin Hart continues to get under the skin of his fellow players with constant table talk, our Challenger Mila Munroe attempts to grind a profit, and Liv Boeree just wants to hold Charlie Carrel's hand. Oh, and don't forget Daniel Negreanu either. Kid Poker is mixing it up with some rather unconventional plays that pay unexpected dividends.
You can go back and watch Episode 1 here. Meanwhile watch episode 2 right now below.
Please note that due to licensing issues, this video will not be available in the UK & Ireland until January 25.
Back to Top