What you missed on PokerStars this week….
• Maria Lampropulos brings PCA to a close
• PokerStars announces Turbo Series
• the Sunday Million and Sunday Storm celebrate another anniversary
• Fintan Gavin wins Platinum Pass
• the latest episode of the PokerStars Championship Cash Challenge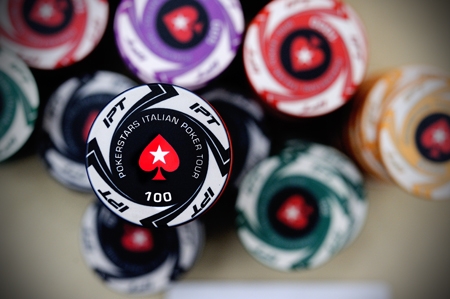 Maria Lampropulos wins the PokerStars Caribbean Adventure Main Event
By now you'll have read the stories, watched the highlights, seen the videos, and basked in the glow of what proved a popular win for Maria Lampropulos in the PCA Main Event.
It seems like a while ago that we were marking the occasion at the Atlantis Resort, having watched a final table that looked set to go the way of Shawn Buchanan. But Lampropulos, struggling with a cough throughout, persevered. Having taken the advantage heads up she never looked back.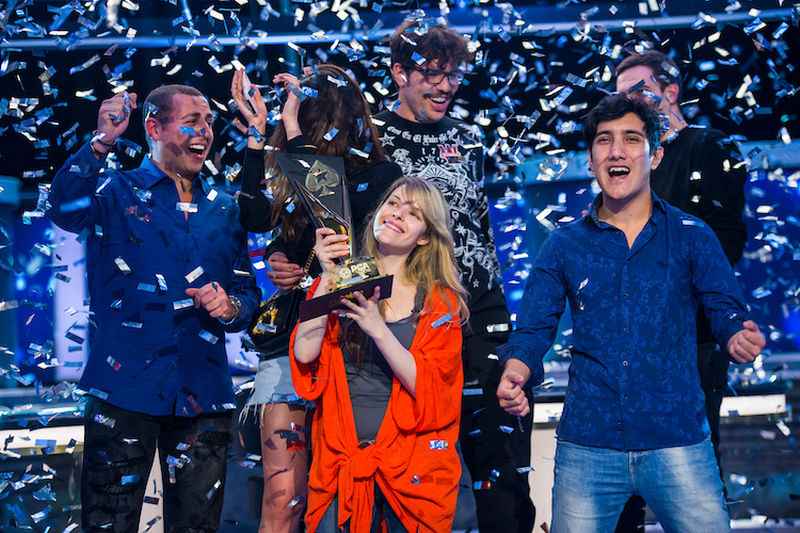 PCA Main Event Championh Maria Lampropulos
It proved a memorable PCA, not least for some of the other major winners, including Maria Konnikova, Casy Katz and Christopher Kruk, all of whom came away with silverware.
And you can catch up on anything you might have missed by reading our final report from last weekend, which includes links to all the other stories from the Bahamas, including details of each player to win a Platinum Pass and a guaranteed return to the Atlantis Resort in 2019 for the PokerStars Players Championship.
PokerStars announces the Turbo Series
What was once the Turbo Championship of Online Poker is now the Turbo Series. That was the news this week, with the same February/March time slot filled with the same high speed events, just with a different name to go with it.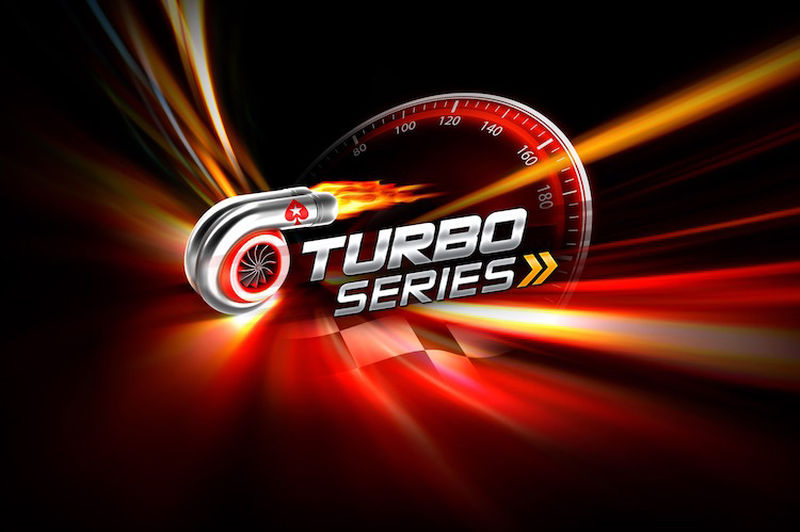 As Brad Willis wrote, there's going to be plenty of action, with 74 events, with multiple tournaments each day, running between February 18 and March 4. It's not just about big prize pools. There'll also be Platinum Passes up for grabs. Find all the details so far, here.
Sunday Million and Sunday Storm turn 12
One minute they no taller than a grasshopper and the next they're all grown up. The Sunday Million and Sunday Storm are about to celebrate another anniversary, with some 12 years having passed since they were first established on PokerStars as Weekend Majors back in 2006.
In true PokerStars style we'll be marking the occasions with $11 million worth of guarantees when both celebratory events run on February 4.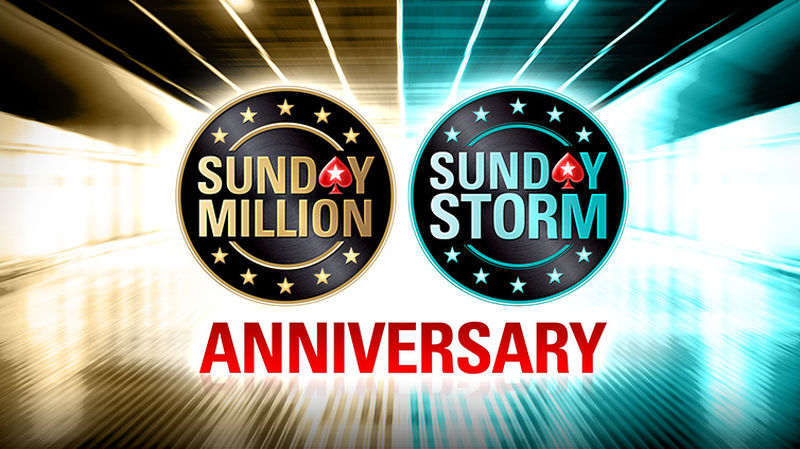 The Sunday Storm, which has been played by more than 1.2 million players, will feature a $1 million guaranteed prize pool with at least $100,000 to the winner. Meanwhile on the same day the Sunday Million will boast a $10 million prize pool, including at least $1 million for first place.
There are plenty more details, including information about satellites and how you can win your seat for much less than the standard by in – all of which you can read about here.
Fintan Gavin wins Platinum Pass
It's the type of story that will sound familiar as the year ticks on, but there was much to celebrate in Ulster at the start of this week when popular player Fintan Gavin won the MegaStack Ulster Main Event, which just happened to come with a Platinum Pass to the PokerStars Players Championship in the Bahamas next January.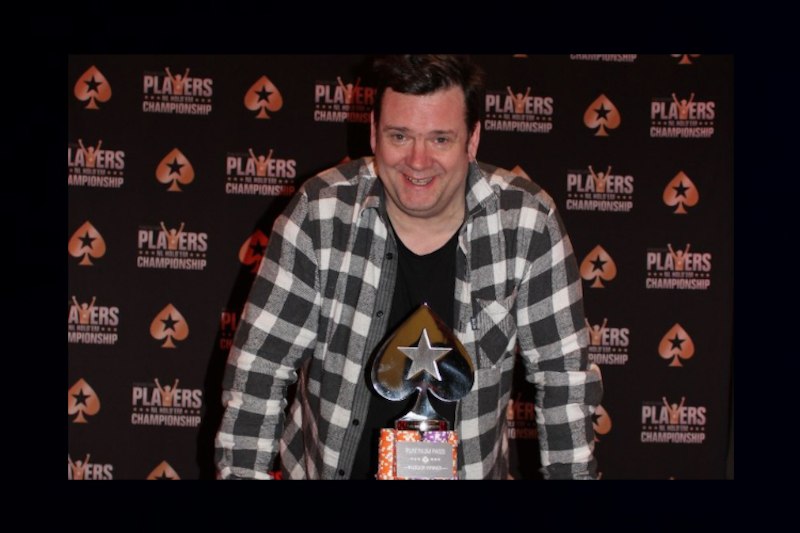 MegaStack and Platinum Pass winner Fintan Gavin
Gavin has previous in MegaStack events. Last November he turned €170 into €9,060 by winning the Galway Main Event. This time he won €19,060 and the Platinum Pass worth $30,000.
It's a great story, and one you can read about here. We hope to hear more from him as the build up to the PSPC continues.
Episode 2 of the PokerStars Championship Cash Challenge
Finally, for this week there's another episode of the PokerStars Championship Cash Challenge to enjoy.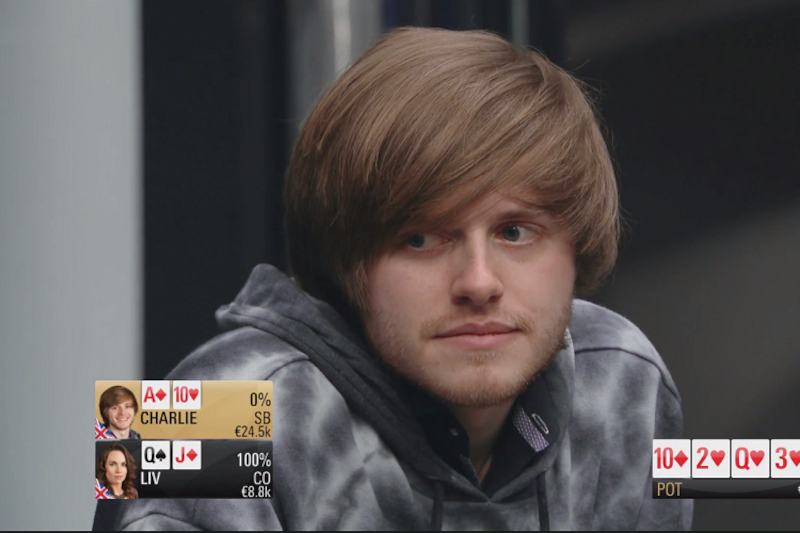 Charlie Carrel in action
Last week's episode ended with Charlie Carrel and Faraz Jaka head to head, as well as some unconventional play from Daniel Negreanu, all to a soundtrack of Kevin Hart's table talk.
It's fun, and available to watch in full. Find details here.
That's all for this week. Check the Blog on Monday for all the stories from the weekend on PokerStars.
Back to Top