This week we took a look back at the Moneymaker effect 15 years on, headed out to Run It Up Reno, and sent Arlie Shaban to hospital. Here's your weekly round-up from PokerStars Blog.
• 15 years of the Moneymaker effect
• All the news from Run It Up Reno
• Arlie Shaban completes 7th labor…goes to hospital
• Liv & Igor announce 'Next Great Poker Brain' Platinum Pass Adventure winners
• New Poker in the Ears episode
---
15 YEARS OF THE MONEYMAKER EFFECT
Chris Moneymaker has taken over PokerStars Blog this week, and with good reason. When the man won the World Series of Poker Main Event back in 2003, he sparked the poker boom that we're still enjoying today.
Fifteen years on, we've been taking a look back at Moneymaker's win, what happened after, and the impact he had on the poker world. It all coincides with a new ESPN 30 for 30 podcast focusing on Moneymaker's victory.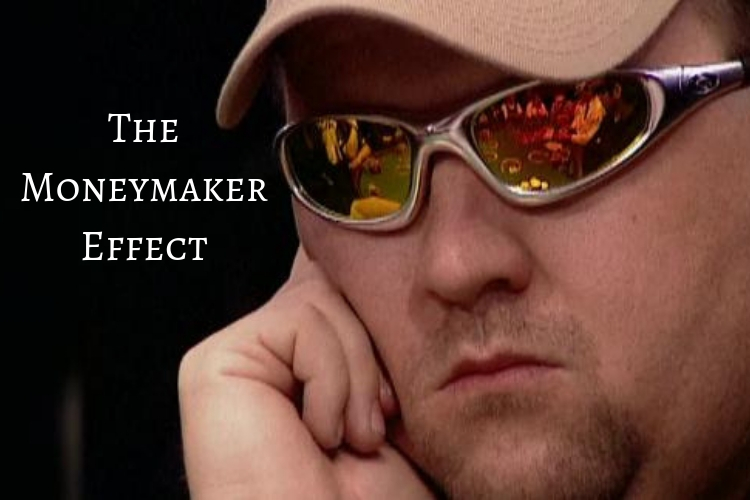 Head here to check out all of our Moneymaker content.
---
ALL THE NEWS FROM RUN IT UP RENO
You also might have noticed that some of your favourite Twitch streamers–Lex, Fintan and Spraggy, Jaime, xflixx etc.–haven't been online. That's because they're all at Jason Somerville's Run It Up Reno, along with hundreds of others.
A Platinum Pass has already been awarded to the winner of the Mini Main Event, which featured deep runs by xflixx and Spraggy. The action's not over yet, with the $550 Main Event kicking off today.
Check out the latest from Run It Up Reno below:
Nathan Manuel binks the big one, books seat for $25K PSPC
Run It Up Reno: Sitting on both sides of the table
Moneymaker Tour and mystery hits Run it Up Reno

---
ARLIE SHABAN COMPLETES 7TH LABOR…GOES TO HOSPITAL
The old saying goes: "Mess with the bull and you get the horns."
Arlie Shaban messed with the bull. But only because the Poker Gods demanded it.
To complete his seventh labor from the Poker Gods, Arlie had to capture the bull. In this case, that bull was none other than Chris Moneymaker. Arlie completed the challenge, but not without injury.
Well…@ArlieShaban's seventh labor was a little tougher than any of us imagined it would be. Is there a doctor in the house? pic.twitter.com/4awOf8psMs

— PokerStarsBlog (@PokerStarsBlog) October 24, 2018
Read all about it here, or just check out the video below.
---
LIV & IGOR ANNOUNCE 'NEXT GREAT POKER BRAINS'
Liv Boeree and Igor Kurganov have spent the last few months searching for the Next Great Poker Brain to send to the PSPC in January.
Well, it turned out there were two Great Poker Brains out there.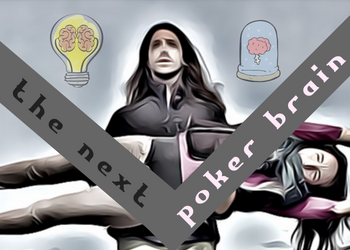 The Next Great Poker Brains have been found!
If you've been playing along with Liv and Igor's quizzes, you'll know how tough they were. David Corkett and Natalie Teh came out in top overall, and they'll now be playing the $25K come January.
Read all about their Platinum Pass wins here.
---
NEW POKER IN THE EARS EPISODE
The boys were back this week with a new episode. We'll let them introduce it:
"James is in London, while Joe is at Run It Up Reno, having an awesome time with 'JCarver' and the crew. He talks about the various tournaments and games he's played, including Taiwanese Poker, and tells the incredible story of the winner of the Moneymaker Tour #PlatinumPass event.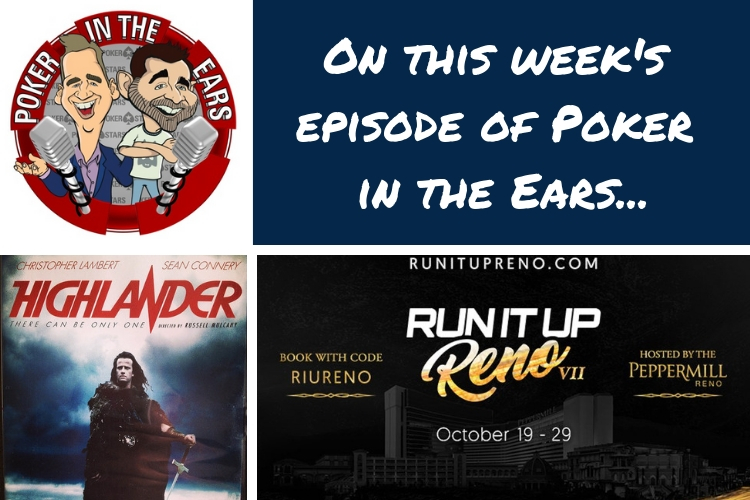 "This week's guest is RIU Warrior Danielle 'dmoongirl' Andersen, best known as one of the subjects of the documentary 'Bet Raise Fold'.
"Danielle talks about moving her family from Minnesota to Vegas, and transitioning from online to live poker in the period following Black Friday, and her legendary karaoke night at The Peppermill.
"Plus, there's the latest info on the #PokerInTheEars Freeroll League. And Christian Toms tries not to lose his head, as he answers questions about the movie 'Highlander' in 'Superfan vs Stapes'."
CLICK HERE TO LISTEN TO POKER IN THE EARS
---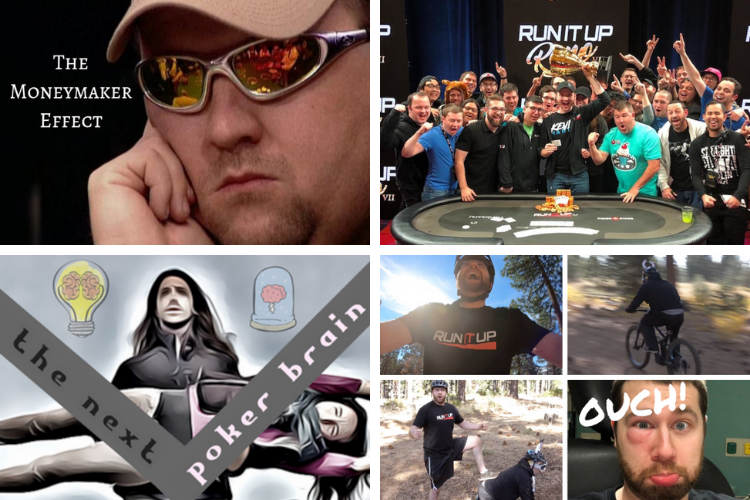 ---
Opening a PokerStars account is easy. Click here to get an account in minutes.
---
Back to Top
Study Poker with
Pokerstars Learn

, practice with the PokerStars app

Try our Free Scholars Leader Board to practice your new skills.
Quick Links
Learn
Practice
Chat with us
Watch and share