From Platinum Passes and the PSPC to big winter tournaments and football bowl season, here's your weekly round-up of the latest content from PokerStars Blog.
• A #PlatinumPass Christmas for the First Lady and Kevmath
• Arlie completes his final labour with help from Joey Ingram
• Winter Series early results
• Write your own tournament report
• PSPC Last Longer
• Bowl game previews
A #PlatinumPass Christmas
With just a week left in 2018 we were running out of time to distribute the last of the year's Platinum Passes. Luckily Christmas offered us a chance to inform two cornerstones of the poker community they'll be spending part of January playing the PokerStars Players No-Limit Hold'em Championship.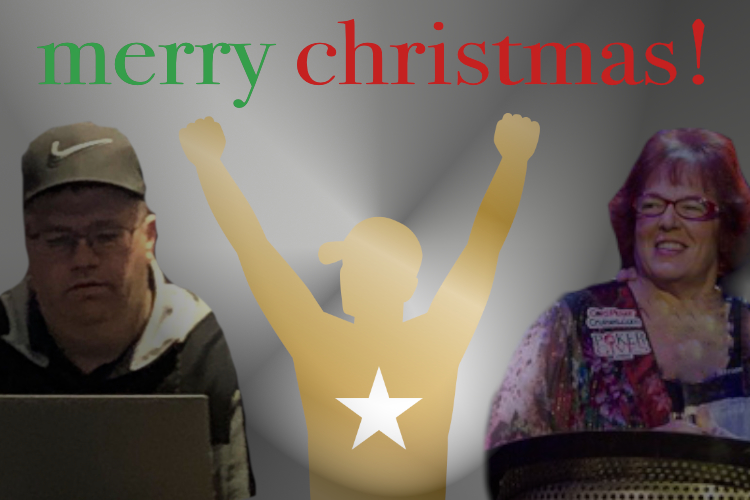 PokerStars department heads put their heads together and decided on two natural choices: Linda Johnson and Kevin "Kevmath" Mathers.
---
Arlie completes his final labour with some help from Joey Ingram
Meanwhile, Arlie Shaban's 12th and final labour looked like the toughest of them all: convince Joey Ingram to accept a Platinum Pass.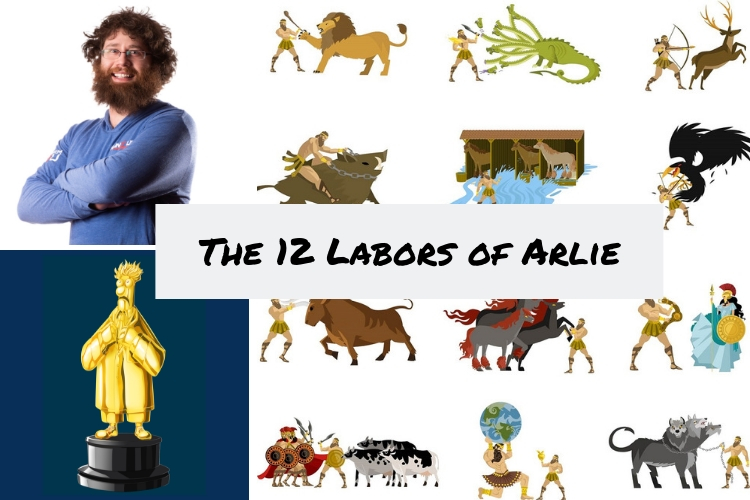 There's a lot of backstory that goes with all of this, but suffice it to say, literally no one but Joey knew what was going to happen. Joey tanked and thought about it. Joey suggested he might have an answer yesterday. Everyone started eating their Christmas dinners and then everything exploded into some crazy-unbelievable sequence of goodness.
Nobody better than Joey to let you know how he answered:
I will accept your $30k Platinum Pass offer today on XMAS @PokerStars @PokerStarsLIVE if we can also get Jeremy a Platinum Pass as well. I think him & his wife @Randi_heatlifer could use the sun. @ArlieShaban wins his Platinum Pass as well. @erichollreiser

— Joey "Clause" Ingram (@Joeingram1) December 25, 2018
Brad Willis told the full tale of Arlie Shaban, Joey Ingram, and Jeremy Hilsercop. And in honor of Arlie's successful completion of his final labour, we took a look back on his journey to the PSPC.
---
Winter Series early results
The Winter Series has been underway since Sunday and runs through January 7th. We've already seen some huge prize pools and fields, not to mention more than a few big winners.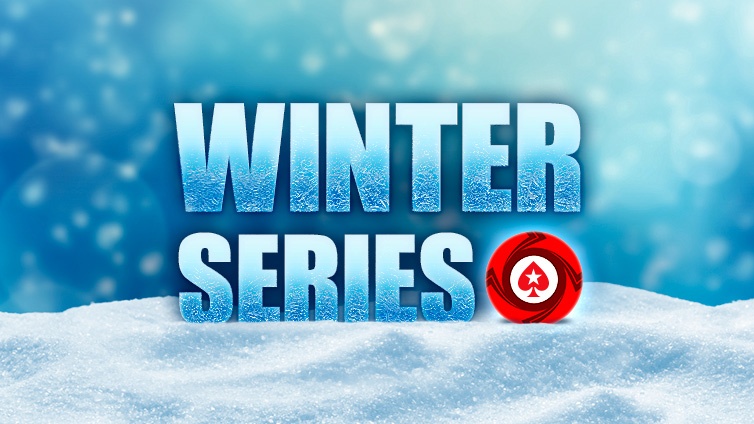 In winning Event #2-Low, $11 NLHE [8-Max, Progressive KO], Lithuania's raar1990 conquered the largest single event of the series so far. Coming out on top of 32,100 entries was good for $15,316.22 in prize money and another $6,680.19 in bounties.
Here's a look at the five biggest early winners in the Winter Series.
| Event | Winner | Prize |
| --- | --- | --- |
| #2-High: $1,050 NLHE [8-Max, Progressive KO] | D_DIGGLER69 | $124,602.89 |
| #12-High: $5,200 NLHE [8-Max, Progressive KO, High Roller] | Powergolf | $121,745.26 |
| #8-High: $2,100 NLHE [Super Tuesday SE] | probirs | $97,575.95 |
| #16-High: $1,050 [Progressive KO, Thursday Thrill SE] | Lagerdreams | $95,681.21 |
| #2-Medium: $109 NLHE [8-Max, Progressive KO] | CallmeBen85 | $89,342.46 |
---
Write your own Winter Series tournament report
Speaking of the Winter Series, we want to hear your stories! Keep your tournament report short (no more than 100 words), non-libellous, and entertaining, and send it to us in either of the following ways.
1. Tweet it to us @PokerStarsBlog. Use the hashtag #WinterSeries
2. Alternatively, email it to us at psblogstories@gmail.com.
We won't be able to reply to your email. But it will be read, commiserated with/celebrated, and then posted on the blog, by our skeleton crew manning the virtual switchboard.
You're the hero of the story, so you can be as biased as you like. And don't worry about perfect spelling or grammar either. More than enough of you have pointed out we're no good at that either, so that's fair.
---
PSPC Last Longer
The PokerStars NL Players Championship is now just two weeks away, and members of Team Pro are already focusing their efforts on being ready for the start of the biggest tournament of its kind. They also have the added stress of a contractually enforced last longer contest.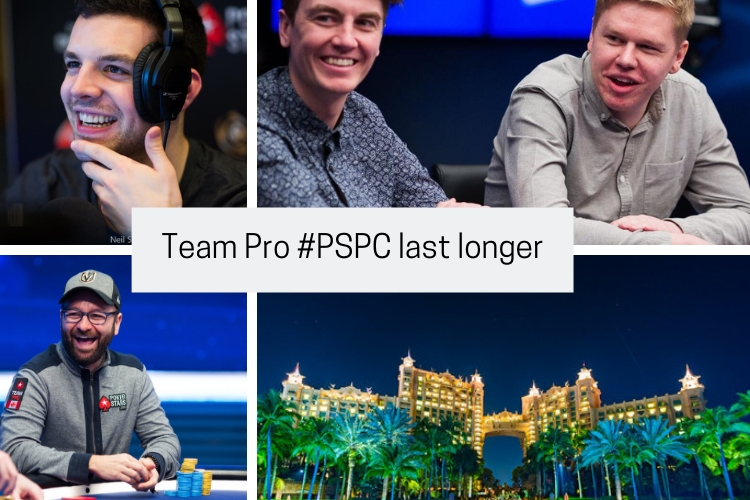 Luckily, it's also one you can take part in, by backing your own favourite on a special market created on BetStars. Daniel Negreanu is the early favorite (6.00), followed by Lex Veldhuis and Igor Kurganov (9.00) and Jason Somerville and Jaime Staples (11.00). Check out all the latest market prices on BetStars.
---
Bowl previews
The top tiers of college football bowl games are set to play out on Monday and Tuesday, and Pauly McGuire has you covered with previews for everything from the first kickoff to the last games of New Year's Day. Be sure to check out BetStars for all your bowl-game betting needs.
---
Opening a PokerStars account is easy. Click here to get an account in minutes.
Back to Top
Study Poker with
Pokerstars Learn

, practice with the PokerStars app

Try our Free Scholars Leader Board to practice your new skills.
Quick Links
Learn
Practice
Chat with us
Watch and share