It's been a busy week. Football didn't come home to England after all, but we learned it will head to either France or Croatia. Meanwhile in Las Vegas, another crucial finale was being played out at the WSOP.
In other news, we learned that Daniel Negreanu set a YouTube poker record throughout the WSOP, the new location for StreamBoat2, and that Jaime Staples has some dedicated fans all hoping to win a Platinum Pass.
All of that and more in our round-up of the week's PokerStars news.
• Negreanu's YouTube channel sets new poker record
• StreamBoat2 sailing to RIU Reno
• WSOP Main Event reaches finale
• Staples'#MyUltimateSweat competition nears deadline
• Congratulations are in order
---
Negreanu's YouTube channel sets new poker record
If you're interested in poker and have been on YouTube at all over the past few weeks, you've no doubt come across one of Daniel Negreanu's vlogs. The Team Pro has been documenting his journey throughout the 2018 World Series of Poker, and his content has proved so popular that he's broken a poker record.
Negreanu's channel has now eclipsed 200,000 subscribers, making it the most popular poker channel on YouTube.
The YouTube channel just hit 200k subscribers! New daily video released as always by noon today. Thanks for watching. https://t.co/2fzrOcpWVC

— Daniel Negreanu (@RealKidPoker) June 29, 2018
Congratulations Daniel. If you'd like to go back and catch up on Negreanu's summer and find out how he ends it, head to his channel at the link below and subscribe.
---
StreamBoat2 sailing to RIU Reno
You may remember that ten months ago, Bill Perkins' StreamBoat2 was cancelled due to the devastating Hurricane Irma, which swept through the Caribbean on its way to Florida causing terrible damage along the way.
There was always a plan to reschedule StreamBoat2 though, and that plan has now come to fruition. Perkins, as well as Jeff Gross, Jaime Staples, Kevin Martin, and Matt Staples, will all now be heading to Run It Up Reno in October instead.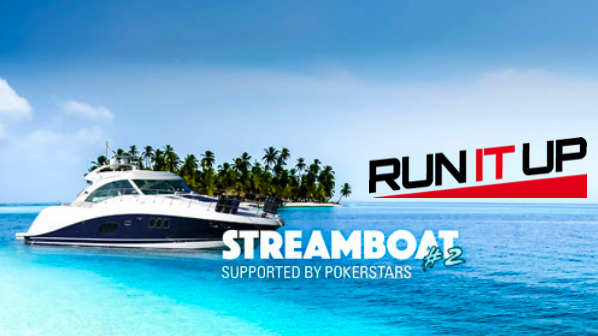 Setting sail for RUI Reno
Not only is that great news for fans of Twitch Poker, it's especially good news for six competition winners who were originally planned to go to the Virgin Islands and join the boat before the hurricane hit.
They've all now won an epic trip to Reno, which you can read all about at the link below.
StreamBoat2 sailing to RUI Reno
---
WSOP Main Event reaches finale
From the 7,874 players who entered the 2018 World Series of Poker Main Event, just six remain at the time of writing.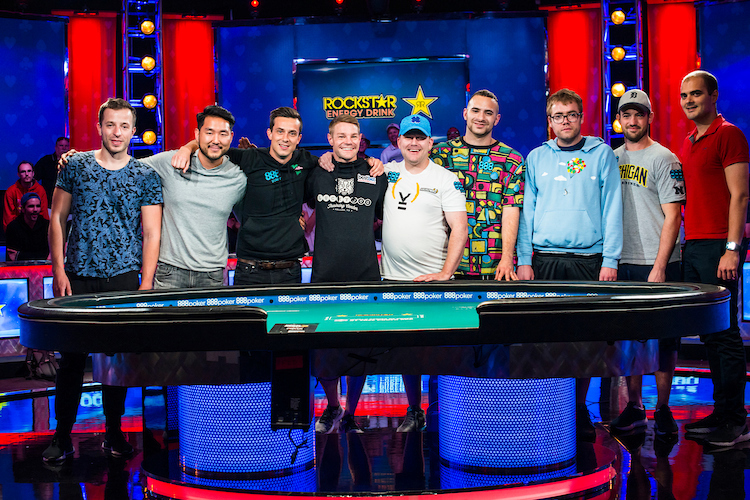 The final nine
We won't spoil who is still in it for you, but if you want to find out you're in the right place. Our man Howard Swains has been in Vegas covering the tournament from the get go, so head to the link below to find out all the latest news.
---
Staples' #MyUltimateSweat competition nears deadline
While the biggest compeition at the WSOP draws to an end, so too does Jaime Staples' #MyUltimateSweat competition.
Jaime and Matt Staples, before and after the #UltimateSweat
Staples asked his fans and followers to send him their own personal challenges, which they'd set themselves in order to improve their life. The winner will get themselves a Platinum Pass worth $30,000, and if that's not an incentive, then we don't know what is.
The deadline to enter is July 15, so you've not got long to get those entries in. You can read about a few entries so far at the link below:
Stories from the #myultimatesweat challenge. What will be yours?
Want to enter yourself? Find out more info at this link.
---
Congratulations are in order…
England may have lost in Wednesday's World Cup semi-final, but one guy in particular was a big winner.
Steve Berto, a freelance poker dealer who works with PokerStars at live events, proposed to his gilfriend, fellow dealer Roxanne Duguay, during the match. It would be a bit harsh of us to report this had she declined his offer, so we're happy to reveal: She said yes!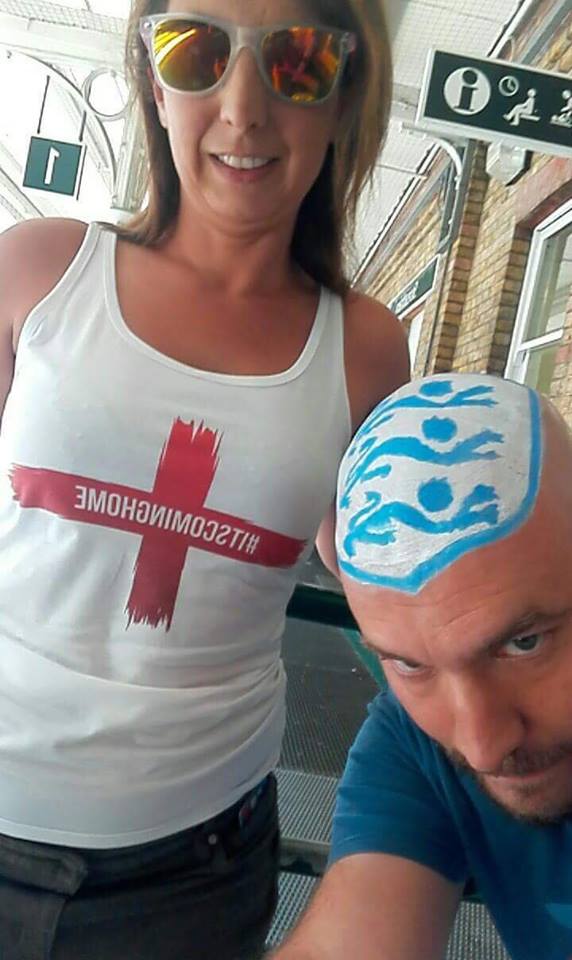 Roxanne and Steve during the ENG vs CRO match
Congratulations Steve and Roxanne, and have a great weekend everyone!
---
You can play poker for free on PokerStars. Simply click here to open an account.
---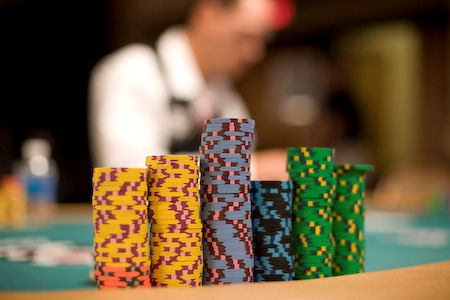 Player to chips: "Will you marry me?"
Back to Top
Study Poker with
Pokerstars Learn

, practice with the PokerStars app

Try our Free Scholars Leader Board to practice your new skills.
Quick Links
Learn
Practice
Chat with us
Watch and share