So, Arlie, here we are.
It's been an incredible journey of growth, personal achievement, injury, and occasional profanity. And it's been a pleasure to watch from our vantage point up here among the Poker Gods.
You should be proud of what you have achieved so far.
You have done well, Arlie. You have skinned the Dutch Lion, our King of the Jungle. Then you slayed our Multitable Beast. Highjacked our Canadian Goat. Captured our Mythological Bull…
You are becoming a beast yourself by defeating some of ours on the way. But we're not finished yet, Arlie. There is still one more beast to conquer. One from out of our world.
But before we go further… There is a god that helped you start your poker path. The Priest of the Church of AK, Kevinus Martinus. How fitting it would be if you asked him to help you in your quest to finish what he started.
Call him. Now.
NOW, Arlie. Before you read another word
In the final original challenge, Hercules had to descend into the underworld to capture Cerberus, Hades' Dog, the hound that guarded the gates of Hell.
---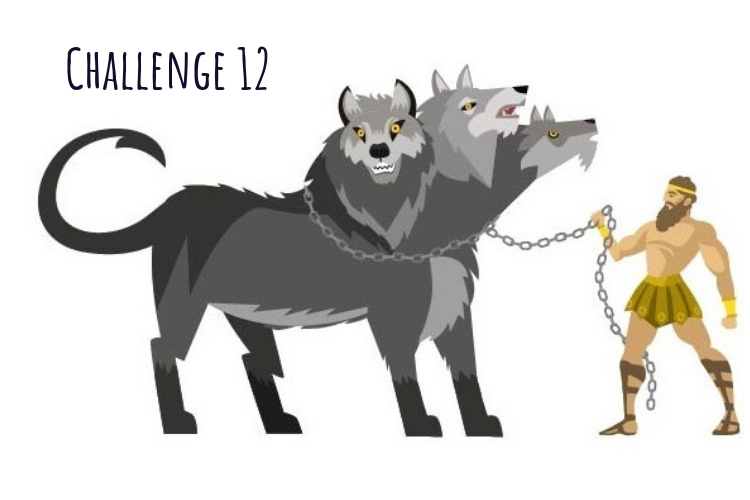 ---
Sounded like an impossible mission, but it turned out that Hades was actually a pretty cool guy who wondered why Hercules had been sent to Hell and by whom.
Hercules played it easy, too.
"Hey, bud, let me get Cerberus upstairs, please? Just want to finish these labours, get my immortality and all that… will you help me?" And they just figured it out. No differences, no dichotomies, no blood.
So, what does that have to do with you?
You see, Arlie, all this nonsense (and even a hint of Greek God-like cruelty sometimes) that we have put you through has a reason.
You, Arlie Shaban, caught the Gods' attention very early on with your impressive deed of devoting 125 days in a row to stream our game — followed straight away by a herculean non-stop 41-hour stream. That's the kind of thing we like seeing from the Olympus: players sharing their love for the game.
Gods have a soft spot for mortals. We do love our creatures. And Poker Gods love Poker Players.
We want all poker creatures to celebrate the game. We want to see a thriving community that welcomes all: the young and the old, the wise and the reckless, the GTO Wizards and the Noobs… everybody.
Now. Back to our point.
Our big poker festival is approaching. The Players Championship. The PSPC. We want all poker creatures to come together, differences aside, reunited by the shared devotion to the 52-card religion.
Hercules partnering with Hades taught us something: light and darkness…up and downside…white hats and black hats…they are all the sides of the same coin.
So, this is your task, Arlie, and it carries a heavy and very important symbolic weight:
There's a brave mortal who has disagreed with us on several occasions. Gods respect passion. We recognize he's motivated by the love of the game (at least the one with four cards) and we appreciate the efforts he makes sharing his opinion and his public platform with the community. Mortals like him deserve to be at the Players Championship.
You see, Arlie, Gods can't really meddle too much on mortals' concerns. We can't interfere and give you a name here. It is part of the challenge that you find this one.
Hopefully you'll figure out who is this mortal who loves The Great Game of Poker.
Your task is to entice him to attend the PSPC. To play the tournament, participate and share his passion and experience with the world.
He may tell you to go to hell. However, we think he deserves to be at this event. So, to help you persuade him to help you, we will arm you with an extra Platinum Pass to entice him to attend. If he accepts, you will both play the event, and your challenge will be complete.
Good luck, Arlie. This was always about you, about the game, and about the poker community.
We will see you in the Bahamas.
Back to Top
Study Poker with
Pokerstars Learn

, practice with the PokerStars app

Try our Free Scholars Leader Board to practice your new skills.
Quick Links
Learn
Practice
Chat with us
Watch and share