Here's how to look at this year's Spring Championship of Online Poker: every day for the duration of the series, there will be at least one tournament with a $1 million guarantee. It begins on May 6 and wraps on May 21, and by the end of the championship, SCOOP will have paid out a minimum of $65 million in prize money. That's the biggest guarantee in SCOOP history.
That history? That's ten years worth of SCOOPs. Back in 2009, SCOOP was a grand experiment, a championship series for people who couldn't wait for the World Championship of Online Poker, one that suited all bankrolls from little to silly-big. There was a low, medium, and high level. Turns out, you folks liked the idea a little bit.
The Blog looked a little different back then…
So, now, ten years on, SCOOP is going to show off a little bit with its biggest-ever overall guarantee, a $1 million guaranteed event every day, and a few days where you'll have $1 million guarantees all over the place. Wanna know when? We posted the entire darned schedule right here: 2018 Spring Championship of Online Poker (SCOOP) schedule. Go on. Have a look. We'll be here with more Platinum Pass details when you come back.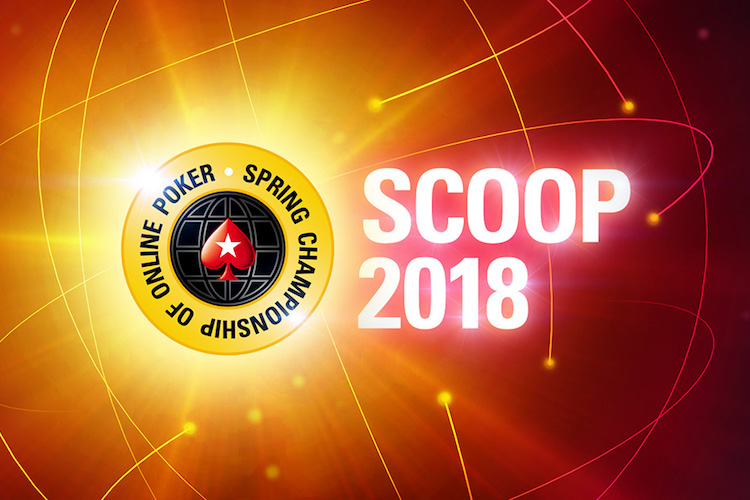 Back? Sweet. So, about those Platinum Passes. You know about those, right? The $30,000 packages to the 2019 PokerStars Players No-Limit Hold'em Championship? You know…the 300+ PokerStars is simply giving away to add $8 million to the PSPC prize pool and seed the tournament with all kinds of random of fun players?
Yes, those!
PokerStars will be giving out five Platinum Passes during SCOOP. The winner of each Main Event will get one. So will the overall SCOOP Tournament Leaderboard winner. There will also be an all-in shootout for a fifth one!
Those aren't the only exciting things coming out of this year's SCOOP. Here are a few details that should tickle your pokery parts:
• The Main Events on Sunday, May 20 will feature a $109 buy-in with $1.5 million guaranteed, $1,050 buy-in with $4 million guaranteed, and a $10,300 buy-in with $5 million guaranteed.
• On Wednesday, May 9th SCOOP will feature Event 14, a High Roller in which all three buy-in levels feature a guarantee of at least $1 million.
• If you have played any SCOOP event in the past, you will be invited to play a freeroll worth $50,000 in SCOOP tickets. That hyper-turbo will happen on May 5 at 18 GMT, the day before SCOOP officially starts.
• There will be Spin & Go qualifiers at two buy-in levels ($7.50 and $35) in which you can win SCOOP buy-ins up to $25,000.
• There will also be weekly Spin & Go challenges that can get you entries into two $25,000 Weekly Challenge Freerolls that award SCOOP tickets.
| Challenge period | Challenge Task | Reward |
| --- | --- | --- |
| April 23 at 15 GMT – Apr 29 at 14:59 GMT | Earn 25 points | Play the SCOOP $25,000 Freeroll on April 29 at 15:30 GMT |
| April 29 at 15 GMT – May 5 at 14:59 GMT | Earn 25 points | Play the SCOOP $25,000 Freeroll on May 5 at 15:30 GMT |
• Also, if you're a true grinder, you can go for one of the SCOOP leaderboard prizes which, it's worth repeating, has a Platinum Pass at the tippity top of the overall board.
| Pos | Overall | High | Medium | Low |
| --- | --- | --- | --- | --- |
| 1 | PSPC Pass | $ 10,000 | $ 7,500 | $ 5,000 |
| 2 | | $ 7,500 | $ 5,000 | $ 2,500 |
| 3 | | $ 5,000 | $ 2,500 | $ 1,500 |
| 4 | | | $ 1,500 | $ 1,000 |
| 5 | | | $ 1,000 | $ 500 |
| 6th-10th | | | $ 500 | $ 250 |
| 11th-25th | | | | $ 100 |
So, there's what you need to know about the 2018 SCOOP. For more information, visit the Spring Championship of Online Poker website (which should be updated with this info soon). Feel like talking about with some likeminded folks…head over to our crew on Discord. Ready to start asking for days off work? Here is the rundown again:
2018 SCOOP schedule