We last saw Maria Konnikova in the Bahamas, doing what she could to build chip stacks and advance in tournaments at the PokerStars Caribbean Adventure.
This week Konnikova can be found trying to build community and help advance global interests as a participant in the annual meeting of the World Economic Forum in Switzerland.
Established in 1971, the World Economic Forum is an international organization headquartered in Geneva that enables political and business leaders and other influential thinkers to share ideas designed to help serve all nations in a variety of ways. The Forum describes itself as striving to "bring together people who have the power to make change, to achieve mutual understanding and empathy, to come to common agreement and, where appropriate, push action forward."
As always, this year's meeting is being held in Davos in the eastern Alps region of Switzerland, this time with a theme of "Globalization 4.0: Shaping a New Architecture in the Age of the Fourth Industrial Revolution." The meeting is already underway and will continue through Friday, and will feature thousands taking part in 400-plus sessions. Presenters and participants will include world leaders (including heads of state), academics, celebrities, CEOs, and journalists.
On the surface, going from the PCA to the WEF might seem a great contrast of purposes for Maria — as extreme as the change in weather from sunny Nassau to snowy Davos. Then again, she'll be approaching the Forum as another kind of problem-solving endeavor, not unlike the one she regularly faces at the poker tables.
As Maria let us know today, two of the talks she'll be giving will be webcast tomorrow (Wednesday):
The earlier session, "Global Risk Perception, Deception and Delusion," finds Maria appearing alongside Yale economist Robert J. Shiller and others to talk about how risk perception varies across regions and over time.
Then later tomorrow she'll be the featured presenter in a session titled "The Psychology of the Con: How Not to Get Fooled" where Maria will no doubt be sharing discoveries she's made when writing her books, including The Confidence Game: Why We Fall for It… Every Time.
There's a good chance that while addressing what societies and even nations can do to avoid being fooled by cons, Maria will likely bring up efforts poker players make to try to avoid being similarly hoodwinked by their opponents.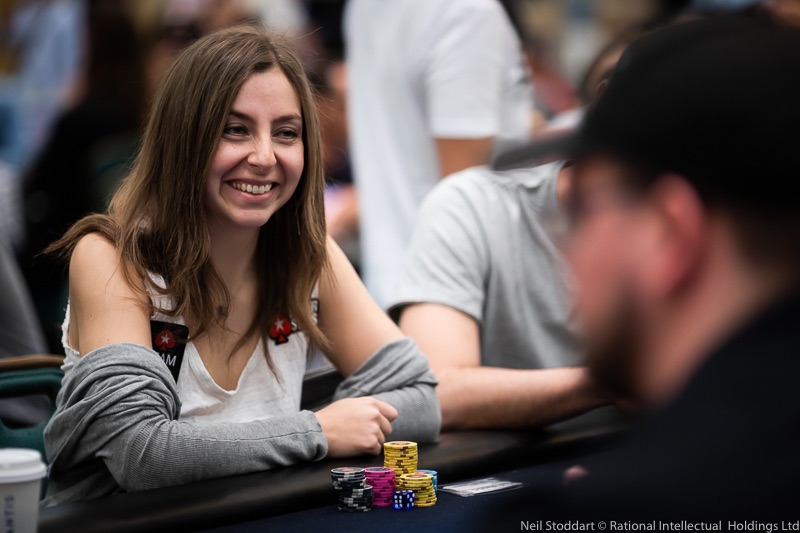 Our favorite globetrotting bluff catcher, Maria Konnikova
Follow the links in Maria's tweet to view the sessions and see her helping the world become better at catching bluffs.