A look around the poker forums for the week's hot topics:
DO I KNOW YOU? ARE YOU FAMOUS?
Poker players often make for reluctant celebrities, but one of the long-known best things about the game is the way that newbies and experts sometimes sit down together, giving everyone a chance to play against their heroes on a level field.
Redditor "theycallmeepoch" started a thread last week entitled Who is/are the most famous person/people you have played with? How did it go?. He kicked it off with a very brief tale of flopping the nut flush in a €10/€10 PLO hand against former WSOP finalist Andy Black, but "got only 1 street of value, lol."
Others soon pick up the slack, and in among name-drops for the lesser-known "Chuck Seed", "Greg Rayner" and "Niel Ferril", we find encounters with Michael Phelps, Shaun Deeb and Mike Matusow, among many others.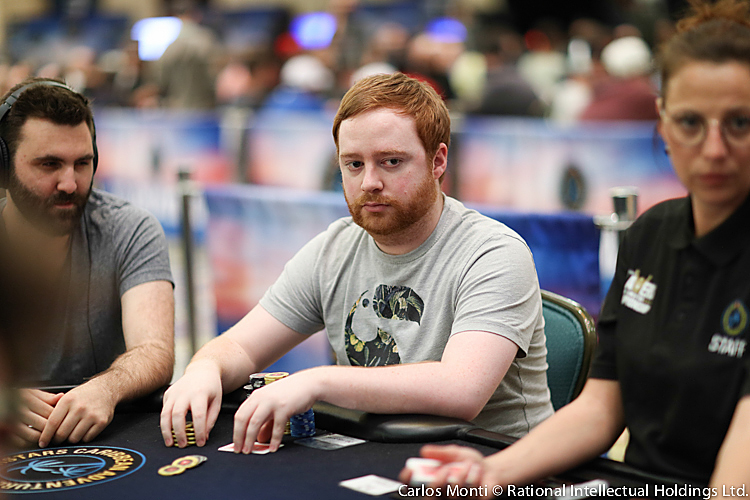 Niall Farrell: An 'awesome' table-mate
Poster "myimportantthoughts" gets the privilege of knocking out the gregarious Will Kassouf from a tournament — "If you are wondering if he only talks big for the cameras then I can say he still talks nonsense in a £200 comp" — before a table-mate stands up and shouts: "Taxi! Taxi for Will Kassouf!" "myimportantthoughts" says he went on to win the tournament as an additional sweetener.
---
---
Comparatively few of the posters played meaningful pots against their better-known table-mates, but it's notable that they still remember the encounters — a reminder that with stature comes additional responsibility, whether it's sought after or not. A handful of the known players don't exactly enamour themselves to their new opponents, but others manage to leave a positive lasting impression. Take the man we must assume is EPT Malta champion Niall Farrell. "He was a pleasure to play with," writes "drewisdaboss". "We had a couple drinks together. He was playing a wide range, I think he was just trying moves in a smaller game. Long story short ended up stacking him twice but it was pure fun, no negative energy from him at all. He was awesome."
Remember it, poker pros.
---
HAND ANALYSIS WITH NIALL FARRELL: A HUGE ONE HE LOST | A HUGE ONE HE WON
---
---
NEEDLE AND THREAD
We're back at the live felt for our second notable thread this week, one entitled Favorite needle in a live game and started by "Sometimesexaggerates" on Reddit.
There may be some nominative determinism going on here — it's fair to assume internet forum posters do indeed sometimes exaggerate — but in the main this proves to be an amusing archive of barbed salvos you sometimes hear hurled at the poker table.
The OP's yarn centres on a $5/$5 cash game at the Bike in Los Angeles, where he ends up busting an obnoxious opponent–and then tips the dealer the entire value of the eliminated player's short-stack. "I turn over aces and tell the dealer I don't want his [the opponent's] money," the poster writes. "Guy thought I was letting him take it back in a chop what I actually did was just tip the stack to the dealer."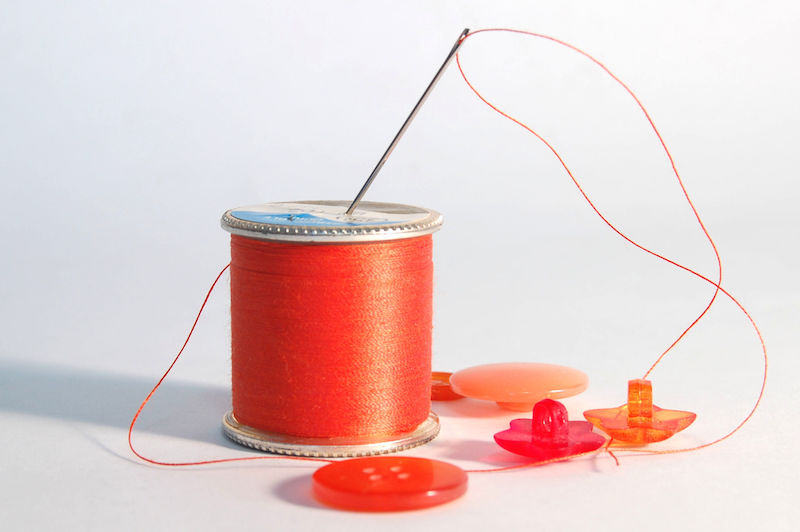 What's *your* favourite needle?
Most of the time (at least in the way the stories are told on Reddit) the recipient of the needle in some way either deserves it, by showing poor etiquette themselves, or is successful enough to be able to brush it off. For instance, "generic_007" shares a comment he reserves for the moment "a Pro/Tough Player stands up from the game after getting uncharacteristically crushed". He says: "I like asking the table 'Are you guys sure you still want to keep playing?'"
Amid all the bluster, arguably the most effective needle mentioned in the thread is one of the shortest and one of the most understated. According to "Great-Band-Name" a quiet older player watched an "annoying asf" opponent river a full house in a three-way all-in pot. The villain proudly slaps his cards on the table with a loud "ship it", but the older player simply replies "Hold on there partner" and tables quads.
Reminiscent of the great 96-year-old Jack Ury, whose "You're in trouble" remains arguably the greatest needle of all time.
READ THE FULL THREAD
---
POKER ACROSS THE WORLD
Sticking with Reddit (other poker forums are available), a poster named "Donkanomics101" shared a photograph of a home game played in Guyana. Thanks to PokerStars' long association with Victor Ramdin, we've been covering life in the South American country for quite some time — in particular documenting how Ramdin has used his poker winnings to finance some worthy causes in the country. The stories from Guyana make for sad yet inspiring reading: lives have literally been saved thanks to the non-profit Guyana Watch, the organisation that Ramdin has previously helped fund.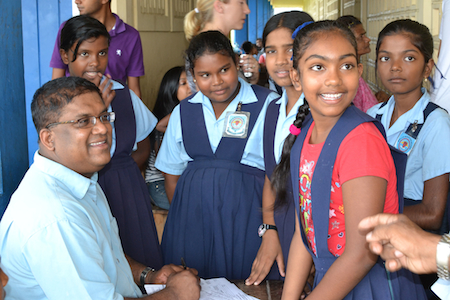 Victor Ramdin, left, makes new friends in Guyana
Back on the forum, "Donkanomics101" describes how the game that Ramdin loves is gradually becoming more popular in Guyana. The poker scene is still very young, with casinos not yet offering games. However, as the photo proves, people are still seeking out opportunities to play.
Take a read of the short thread–if only for a story of a fairly nifty card-sharp, the likes of which would not have been out of place on the Mississippi river boats of the 19th century.
---
PREVIOUS FORUM FOCUSES: